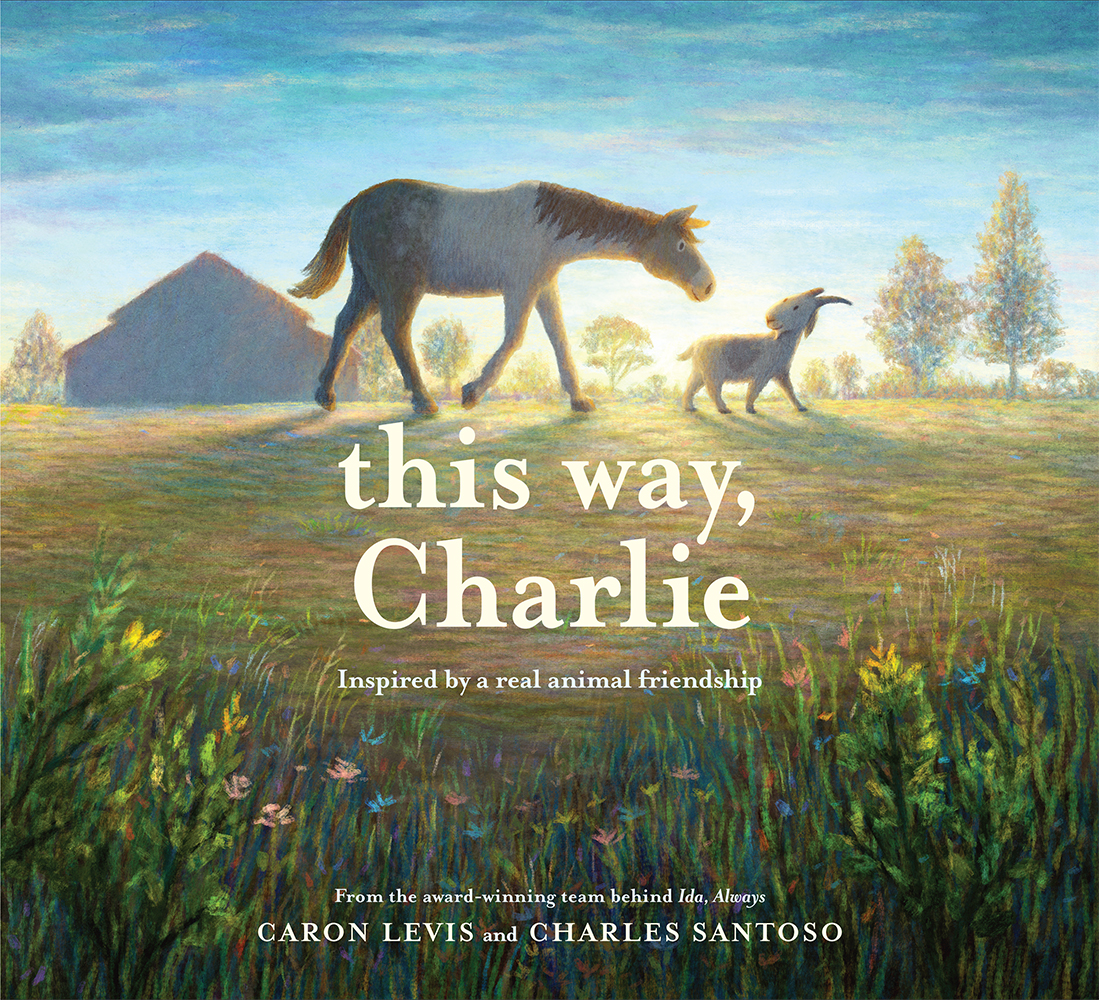 Sunday May 17, 2020
11:00 am - 12:00 pm
Category(ies)
RSVP is required for this event.
Please fill out the form here if you are planning to attend. Facebook event found here.
PLEASE NOTE: Submitting an RSVP for this event DOES NOT guarantee entrance. This is a free-access event — entrance will be on a first-come, first-served basis.
Order a copy of This Way, Charlie from our brand new website here!
About the Book:
All the animals at the Open Bud Ranch can see that Jack likes keeping his space to himself. But when Charlie arrives, he doesn't see Jack at all. He's still getting used to seeing out of only one of his eyes.
The two get off to a bumpy start. At first, Jack is anxious and distrustful. But one day, he summons his courage and guides Charlie to his favorite sunlit field: this way, Charlie. And so begins a powerful friendship that will be tested by life's storms—but will ultimately change each life for the better.
About the Author:
Caron Levis (MFA; LMSW) is the author of the award winning children's picture book, Ida, Always (Atheneum) illustrated by Charles Santosos, which the New York Times Book Review calls, "an example of children's books at their best." Caron's other picture book titles include: This Way, Charlie (Abrams 2020, Stop That Yawn! (Atheneum); May I Have A Word? (FSG), and Mama's Work Shoes (Abrams.) Her stories for teens and adults have been published in magazines and anthologies; plays have been selected for the Estrogenius Festival and the Samuel French OOB Festival's Final Forty; the film adaptation of Attendant won Best Short in Sunscreen Film Festival West (2018) and selected for the Garden State Film Festival. Caron is a professor at NYU and The New School's Creative Writing MFA program where she is the advisor for the Children/YA concentration. Caron has an LMSW from Hunter College and has facilitated young people's loss and bereavement groups for The Jewish Board. After many years as an arts educator, Caron now loves using acting and writing to teach social, emotional, and literacy skills to students of all ages through her author workshops. Having trained in acting and dabbled in playwriting,  Caron also enjoys turning theatre techniques into writing tools for groan-ups through her workshop Act-Like-A-Writer and helping shy writers unearth their public speaking voices through Page-to-Stage. Visit her at www.caronlevis.com