Home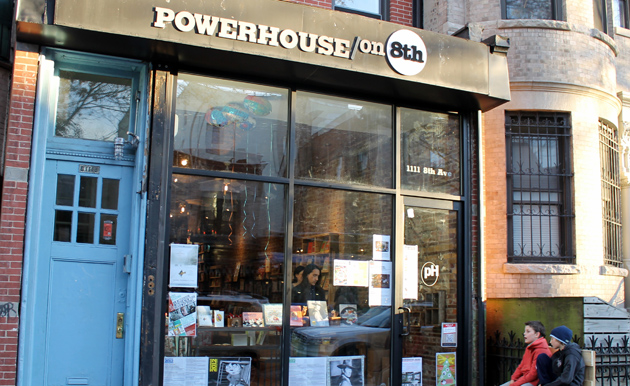 Welcome to POWERHOUSE on 8th, the second location of the indie POWERHOUSE bookstores! With locations in Park Slope, Sunset Park, and Dumbo, our Brooklyn-based indie bookstores are just around the corner to help you find your next favorite book!
Park Slope
1111 8th Av.
Brooklyn, NY
11215
Monday-Thursday: 11:00am-6:00pm, Friday: 11:00am – 7:00pm, Saturday: 10:00am – 7:00pm, Sunday: 10:00am – 6:00pm

Email brittany@powerhousearena.com for recommendations and special orders
Dumbo
28 Adams St.
Brooklyn, NY
11201
Mon – Sun: 10:00am – 7:00pm

Email chris@powerhousearena.com for recommendations and special orders
Industry City
220 36th St. Building #2
Brooklyn, NY
11232
Sun – Thurs: 10:00am – 6:00pm, Friday & Sat: 10:00am – 8:00pm

Email megan@powerhousearena.com for recommendations and special orders
Get Ready for School with THESE Kids' Titles!
With kids getting ready to head back to school at the end of August and beginning of September, we know there's probably a mix of feelings. Maybe some excitement to go back to classrooms, a bit of sadness that summer is over, and maybe some nerves, especially for kiddos that are going for the first time! We have a collection of back to school and school related picture books that will help with all of those feelings! Check some of them out here and see the full collection in stores.
And don't forget to feed your kids' curiosity with our Kid's Education section. It's packed full of encyclopedias, activity books, guide books, and everything your kids need to explore this summer. Click on the pictures below to see just a few of our favorite options or stop into the stores to view the full selection!
You can also still pre-order copies of the newest in your child's favorite series! Just click on the pictures below to order the book to your house, or select in-store pick up to come in and get your copy!
Along with exciting new releases, we're packing this summer full of both in-person and virtual events! Scroll down to see what's coming up!
We're also thrilled to be continuing our Story Time Series on Industry City's Bandshell in Courtyard 1/2 with POW's own Laura Ljungkvist on August 22nd! She'll be reading from her brand new picture book, I Love Vincent at 12pm. The reading will be followed by a book signing in the store where you can get your very own copies of I Love Vincent as well as Laura's previous board books, Follow This Line and A Line Can Be! Learn more about the event and RSVP here!
In addition to in-person events, we're continuing to supplement with virtual events where we can to make sure that our summer is full of events for everyone! Check out the upcoming lineup of virtual events below!
Middle Grade Lit Camp is now offering individual sessions! Did you miss the first sessionS? Unable to make the entire program, but still want to participate? You can now sign up for sessions individually! Click here to learn more. The cost of each session includes a BRAND NEW book, shipping anywhere in the US, and access to the Zoom sessions where our campers have the unique opportunity to ask the authors questions! Each session will begin with an author Q&A and conclude with a book-club discussion led by Children's Book Specialist, Brittany! Learn more and register here!
We're thrilled to be continuing our partnership with Morgan from @prettylittlebookshelf for a YA Book Club! This month we're reading This Poison Heart by Kalynn Bayron. The club will meet virtually to discuss the book on Sunday August 15th from 6-7pm! Register to attend and get your copy of the book here! And don't forget that you get 10% off with code YABOOKSwhen you order your copy of the book through us for in store pick up or to be shipped to you. 
Join us on Tuesday, August 17th for the Virtual Book Launch of How We Fall Apart by Katie Zhao. She'll be in convesration with June Hur. Learn more, RSVP to attend, and purchase copies of Katie Zhao's first thriller here!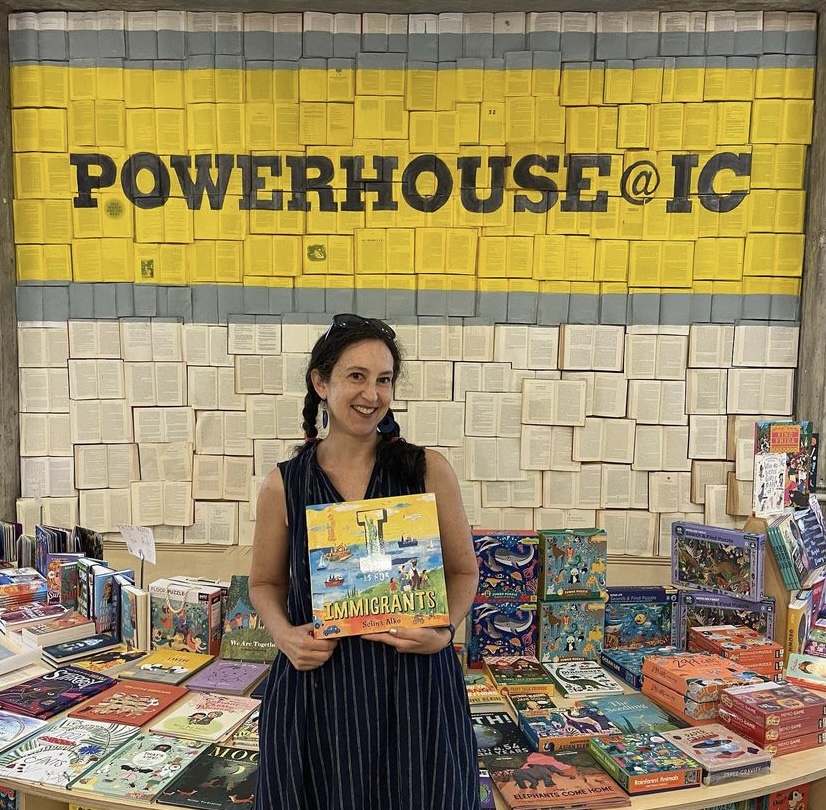 We still have SIGNED COPIES in stock of I is for Immigrants in all three store locations, and you can purchase a signed copy through our website here too!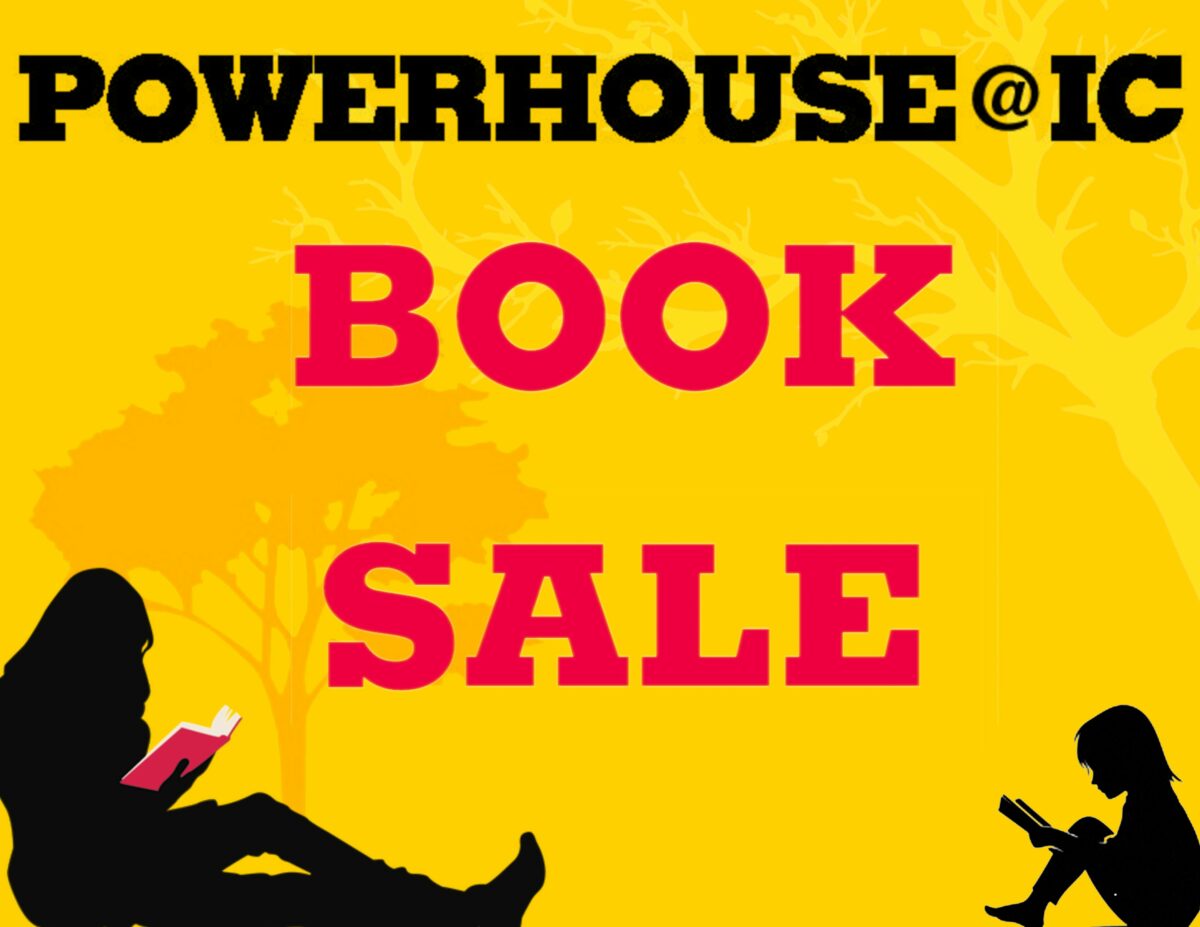 We're continuing to offer great deals at POWERHOUSE @ IC with our Book Sale! We've set up a curated selection of sale books just outside our store for everyone to explore. The tables will feature unbeatable deals on fiction, nonfiction, cookbooks, kid's books, even some photo and art books! Books are priced as marked. Stop by to bargain hunt the sale table and peruse the rest of our wonderful collection!
Make sure to check out our staff recommendations for the newest releases in picture books, board books, middle grade chapter books and graphic novels, and Young Adult novels below!
New Releases: Picture Books & Middle Grade!
New Releases: Young Adult!
FEATURED PICKS FROM CHILDREN'S BOOKSELLER MEGAN!
I is for Immigrants
Selina Alko
This alphabet picture book companion to the popular B Is for Brooklyn weaves together a multitude of immigrant experiences in a concise, joyful package. For readers of Dreamers by Yuyi Morales.

What do African dance, samosas, and Japanese gardens have in common? They are all gifts the United States received from immigrants: the vibrant, multifaceted people who share their heritage and traditions to enrich the fabric of our daily lives. From Jewish delis to bagpipes, bodegas and Zen Buddhism, this joyful ABC journey is a celebration of immigrants: our neighbors, our friends.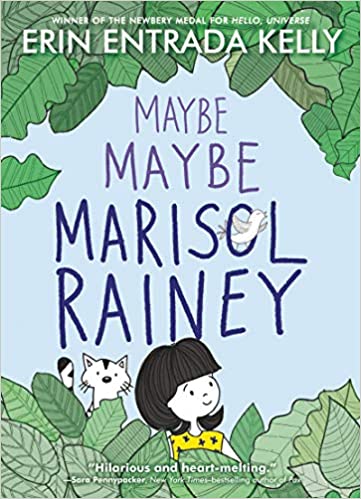 Maybe Maybe Marisol Rainey
Erin Entrada Kelly
Marisol Rainey's mother was born in the Philippines. Marisol's father works and lives part-time on an oil rig in the Gulf of Mexico. And Marisol, who has a big imagination and likes to name inanimate objects, has a tree in her backyard she calls Peppina . . . but she's way too scared to climb it. This all makes Marisol the only girl in her small Louisiana town with a mother who was born elsewhere and a father who lives elsewhere (most of the time)—the only girl who's fearful of adventure and fun.
Will Marisol be able to salvage her summer and have fun with Jada, her best friend? Maybe. Will Marisol figure out how to get annoying Evie Smythe to leave her alone? Maybe. Will Marisol ever get to spend enough real time with her father? Maybe. Will Marisol find the courage to climb Peppina? Maybe.
Told in short chapters with illustrations by the author on nearly every page, Maybe, Maybe Marisol Rainey is a must-have for early elementary grade readers. Erin Entrada Kelly celebrates the small but mighty Marisol, the joys of friendship, and the triumph of overcoming your fears in this stunning new novel for readers of Kevin Henkes, Meg Medina, Andrew Clements, Sara Pennypacker, and Kate DiCamillo.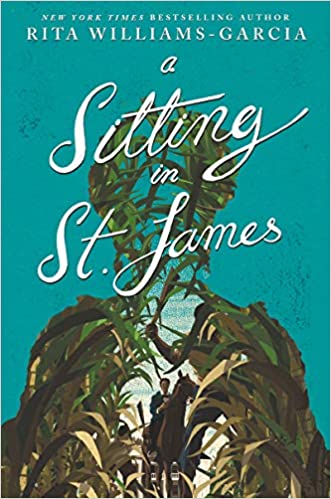 A Sitting in St. James
Rita Williams-Garcia
1860, Louisiana. After serving as mistress of Le Petit Cottage for more than six decades, Madame Sylvie Guilbert has decided, in spite of her family's objections, to sit for a portrait.
While Madame plots her last hurrah, stories that span generations—from the big house to out in the fields—of routine horrors, secrets buried as deep as the family fortune, and the tangled bonds of descendants and enslaved, come to light to reveal a true portrait of the Guilberts.
This astonishing novel from three-time National Book Award finalist Rita Williams-Garcia about the interwoven lives of those bound to a plantation in antebellum America is an epic masterwork—empathetic, brutal, and entirely human—and essential reading for both teens and adults grappling with the long history of American racism.
Can't find what you're looking for? Shop these titles and more here!
We're proud to be a #WomanOwnedBusiness
Staff Recommendations
Gift Certificates
Upcoming Events
Past Events