Home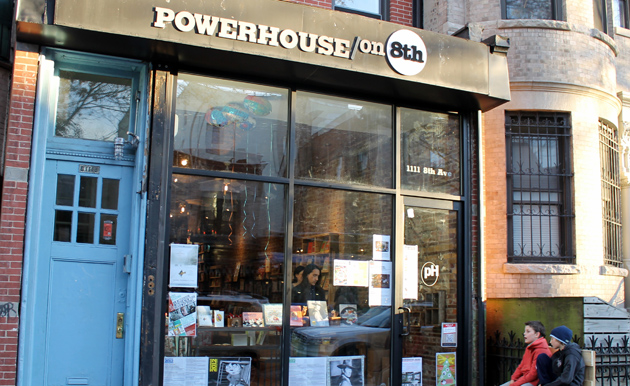 Welcome to POWERHOUSE on 8th, the second location of the indie POWERHOUSE bookstores! With locations in Park Slope, Sunset Park, and Dumbo, our Brooklyn-based indie bookstores are just around the corner to help you find your next favorite book!
Park Slope
1111 8th Av.
Brooklyn, NY
11215
Monday & Tues: 11:00am – 6:00pm, Wed-Friday: 11:00am – 7:00pm, Saturday: 10:00am – 7:00pm, Sunday: 10:00am – 6:00pm

Email brittany@powerhousearena.com for recommendations and special orders
Dumbo
28 Adams St.
Brooklyn, NY
11201
Mon – Sun: 10:00am – 7:00pm

Email chris@powerhousearena.com for recommendations and special orders
Industry City
220 36th St. Building #2
Brooklyn, NY
11232
Sun – Thurs: 10:00am – 6:00pm, Friday & Sat: 10:00am – 8:00pm

Email megan@powerhousearena.com for recommendations and special orders
Read! with PRIDE this June!
June is here, which means its officially PRIDE MONTH! To celebrate we have special curated displays in all three of our store locations full of books for all ages celebrating the LGBTQ community! Whether you're looking for the perfect picture book and board book for your young ones, a novel for your older readers, or a fascinating piece of fiction or nonfiction for yourself, we have just the thing. Stop in to our store locations today to browse the selection, or get started by clicking on some of the recommended titles below.
We're working hard to have a summer FULL of fun events for the whole family! Check out just a few of the upcoming planned events below.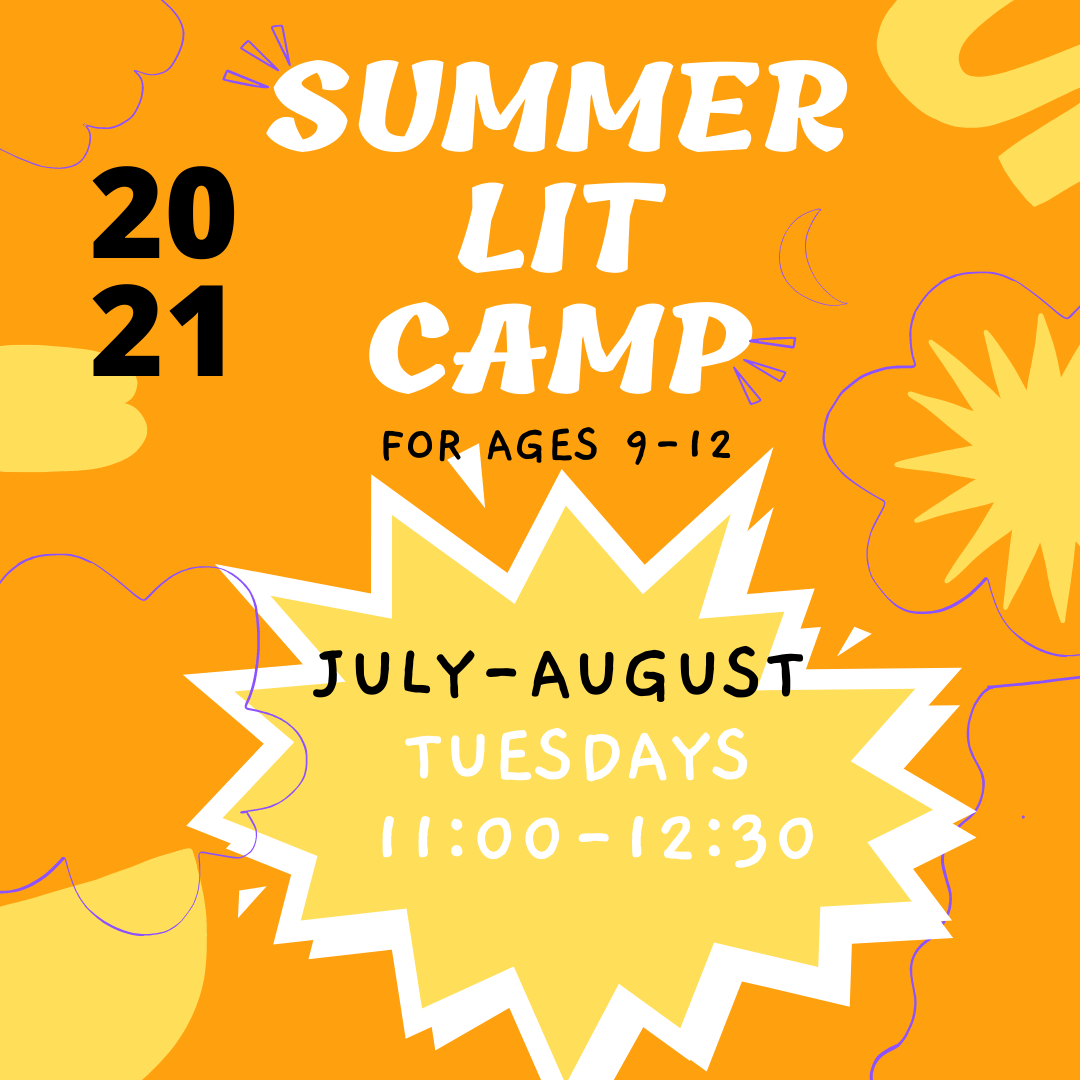 Don't forget that Middle Grade Lit Camp is BACK for the summer! Running every two weeks from July 6th to August 31st, the sessions will take place from 11am to 12:30pm. The cost of the program includes five BRAND NEW books, shipping anywhere in the US, and access to the five Zoom sessions where our campers have the unique opportunity to ask the authors questions! Each session will begin with an author Q&A and conclude with a book-club discussion led by Children's Book Specialist, Brittany! The full, exciting lineup of authors and books is LIVE NOW, and you can learn more and register here!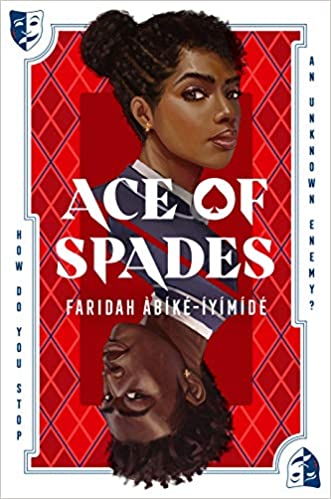 We're thrilled to be continuing our partnership with Morgan from @prettylittlebookshelf for the YA Book Club. This month the club will be reading and discussing Faridah Abike-Iyimide's Ace of Spades on June 20th at 6pm. Learn more about getting a discount on the book and RSVP to attend the event here! 
We have two more exciting Virtual Saturday Story Time events scheduled for June! Join Esme Shapiro as she reads from Carol and the Pickle Toad at 11:30am on June 5th. You can learn more and RSVP to attend here! And join Kathy Wolff as she reads from All We Need on June 26th at 11:30am. Learn more and RSVP to attend here!
Finally, we're thrilled to be celebrating Father's Day with Brooklyn's own Selina Alko! Join us on Sunday, June 20th from 12pm to 1pm IN PERSON in Industry City as we celebrate Selina's newest picture book, I is for Immigrants. Following the event, you can purchase signed copies of her brand new picture book celebrating the immigrants that help make our city such a vibrant and beautiful place! Learn more about the event here!
We're continuing to celebrate Spring in POWERHOUSE @ IC with our Spring Book Sale! We've set up a curated selection of sale books just outside our store for everyone to explore. The tables will feature unbeatable deals on fiction, nonfiction, cookbooks, kid's books, even some photo and art books! Books are priced as marked. Stop by to bargain hunt the sale table and peruse the rest of our wonderful collection!
Make sure to check out our staff recommendations for the newest releases in picture books, board books, middle grade chapter books and graphic novels, and Young Adult novels below!
New Releases: Picture Books & Middle Grade!
New Releases: Young Adult!
FEATURED PICKS FROM CHILDREN'S BOOKSELLER MEGAN!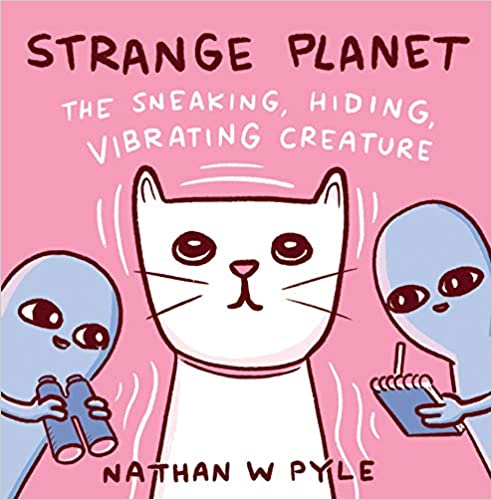 Strange Planet: The Sneaking, Hiding, Vibrating Creature
Nathan W Pyle
Nathan W. Pyle's first picture book in his New York Times bestselling Strange Planet series!
Based on his popular Instagram comics, Nathan W. Pyle presents a delightful, heartfelt, and clever picture book that young and old beings alike will enjoy reading together.
When the nearest star rises, Lifegiver has an exciting quest planned for Offspring! Follow along as they observe a strange creature that sneaks, hides, and vibrates around their house. Hilarity ensues as the blue beings try to mimic this talented creature.
As always, Nathan W. Pyle draws humor from his unique perspective on human activity and delivers a colorful experience that is an ode to cats and humans alike.
This book is a joy to read and share, no matter how many revolutions you've made around the nearest star.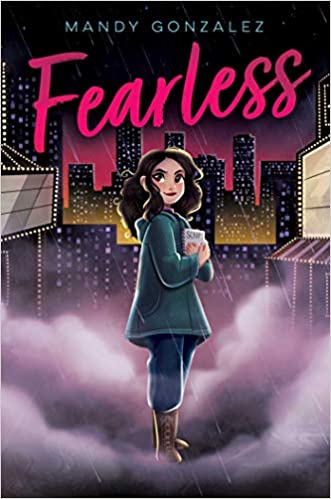 Fearless
Mandy Gonzalez
Twelve-year-old Monica Garcia has arrived in NYC with her grandmother and a few suitcases to live her dream on Broadway. She's been chosen as understudy to the star of Our Time, the famed Ethel Merman Theater's last chance to produce a hit before it shutters its doors for good. Along with her fellow castmates—a.k.a. "the squad"—Monica has a big and very personal reason to want this show to succeed.
But rumors of a long-running curse plague the theater. And when strange and terrible things start to threaten their hopes for a successful opening night, Monica and the rest of the squad must figure out how to reverse the curse before their big Broadway debuts.
With the help of her new friends, her family, and a little magic, can Monica help save the show—and save their dreams? From Broadway and television star Mandy Gonzalez comes a story about what it means to dream, be yourself, and be fearless.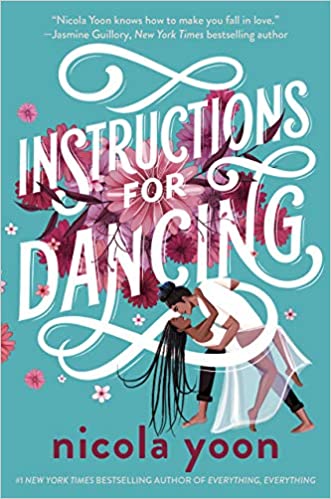 Instructions for Dancing
Nicola Yoon
Evie Thomas doesn't believe in love anymore. Especially after the strangest thing occurs one otherwise ordinary afternoon: She witnesses a couple kiss and is overcome with a vision of how their romance began . . . and how it will end. After all, even the greatest love stories end with a broken heart, eventually.
As Evie tries to understand why this is happening, she finds herself at La Brea Dance Studio, learning to waltz, fox-trot, and tango with a boy named X. X is everything that Evie is not: adventurous, passionate, daring. His philosophy is to say yes to everything–including entering a ballroom dance competition with a girl he's only just met.
Falling for X is definitely not what Evie had in mind. If her visions of heartbreak have taught her anything, it's that no one escapes love unscathed. But as she and X dance around and toward each other, Evie is forced to question all she thought she knew about life and love. In the end, is love worth the risk?
Can't find what you're looking for? Shop these titles and more here!
We're proud to be a #WomanOwnedBusiness
Staff Recommendations
Gift Certificates
Upcoming Events
Past Events