Home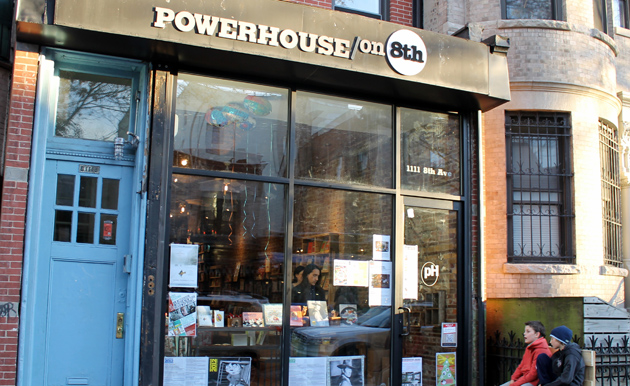 Welcome to POWERHOUSE on 8th, the second location of the indie POWERHOUSE bookstores!
With locations in Park Slope, Sunset Park, and Dumbo, our Brooklyn-based indie bookstores are just around the corner to help you find your next favorite book!
---
We are OPEN seven days a week in our THREE stores! Gift certificates available HERE!
Park Slope
1111 8th Av.
Brooklyn, NY
11215

Monday-Friday: 12:00pm-6:00pm, Saturday: 10:00am – 7:00pm, Sunday: 10:00am – 6:00pm

Email brittany@POWERHOUSEBookstores.com for recommendations and special orders.
Industry City
220 36th St. Building #2
Brooklyn, NY
11232

Sun – Thurs: 10:00am – 6:00pm, Fri-Sat: 10:00am – 7:00pm


Parking validation with purchase
Email susanne@POWERHOUSEBookstores.com for recommendations and special orders.
Thank you for continuing to support your local indie bookstore!
---
Fun Times at the Beach Aren't Done Yet!
Swimming in the ocean and building sand castles are a must during a beach day, but so are great books!
Picture Books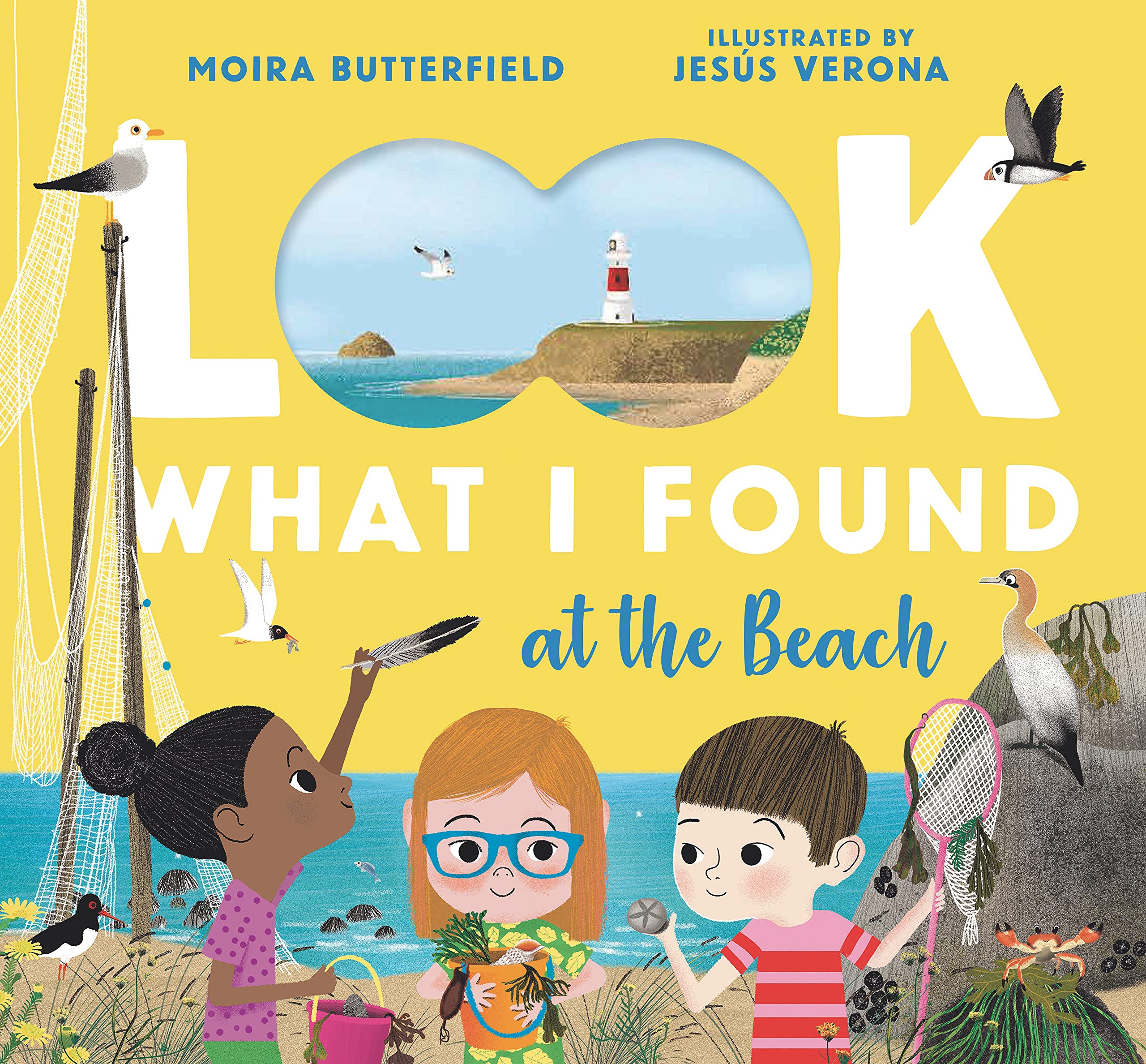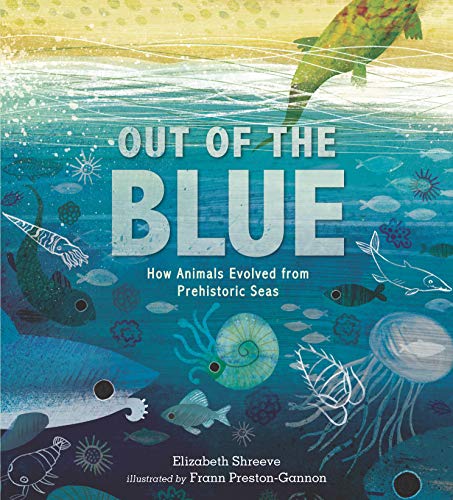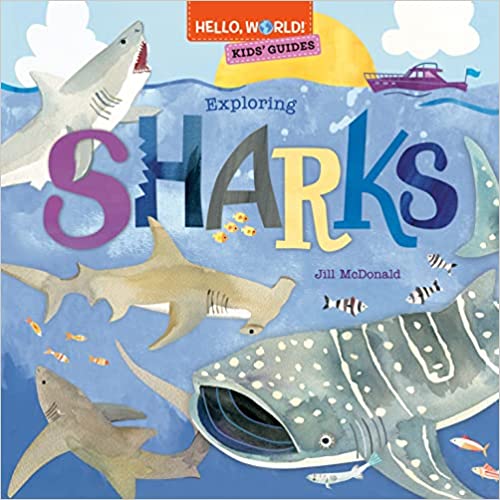 Middle Grade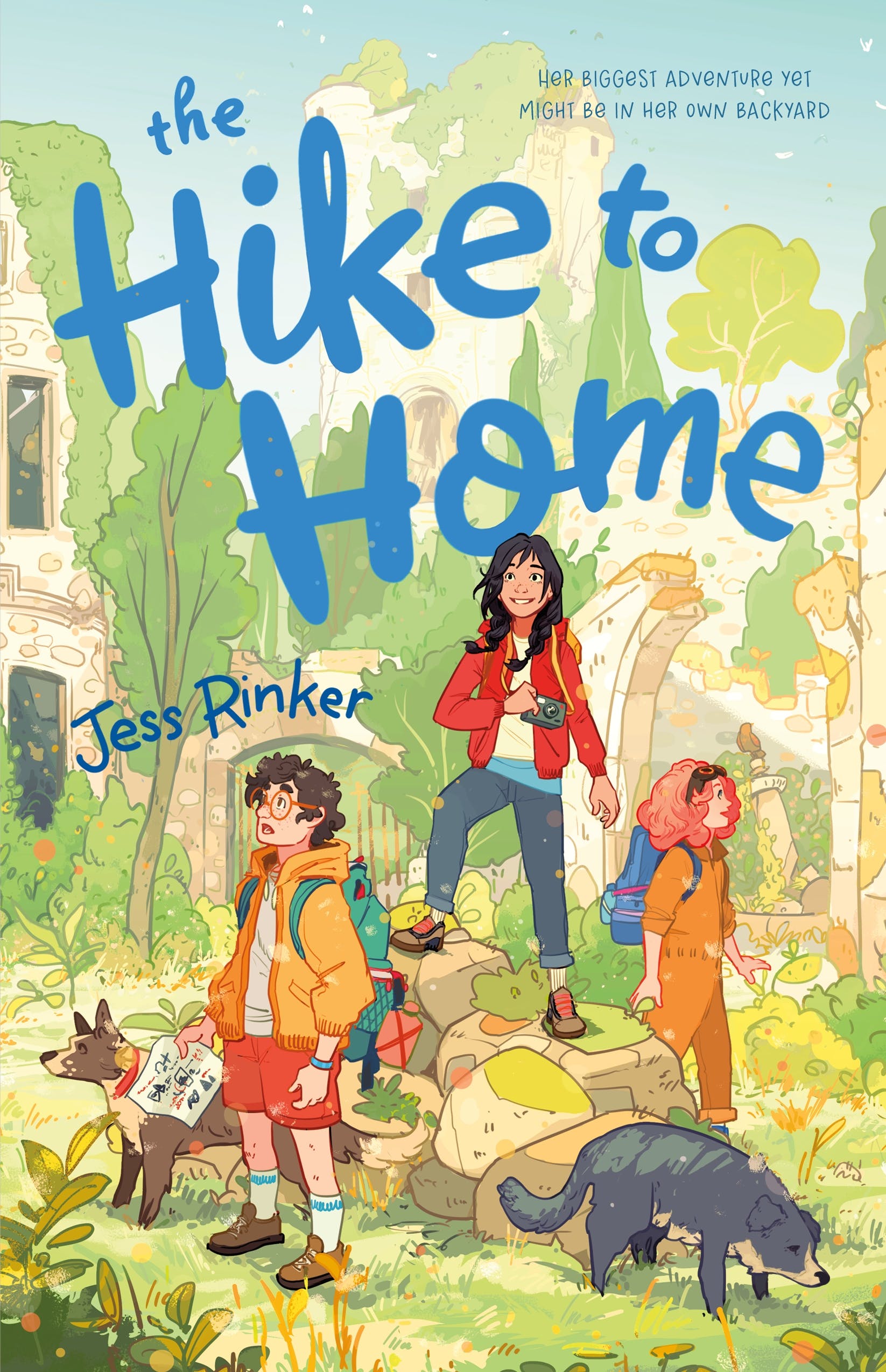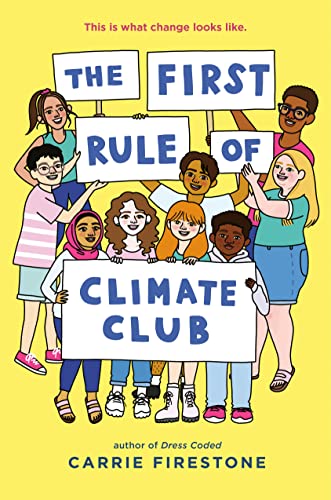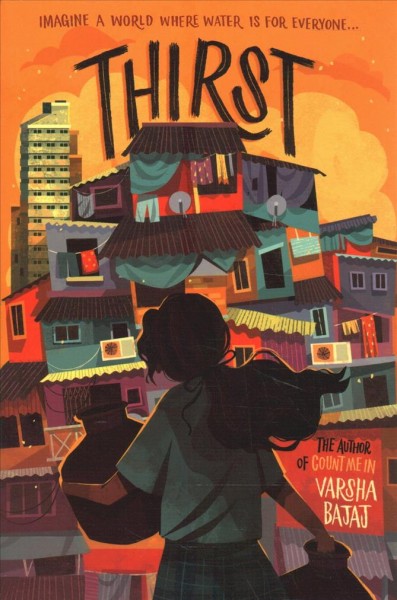 Young Adult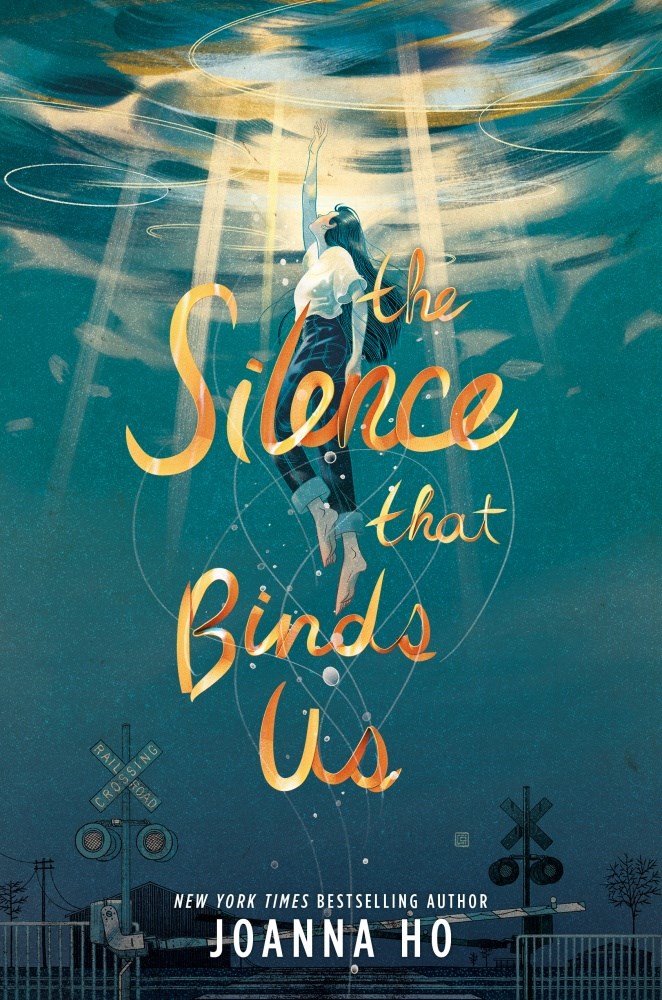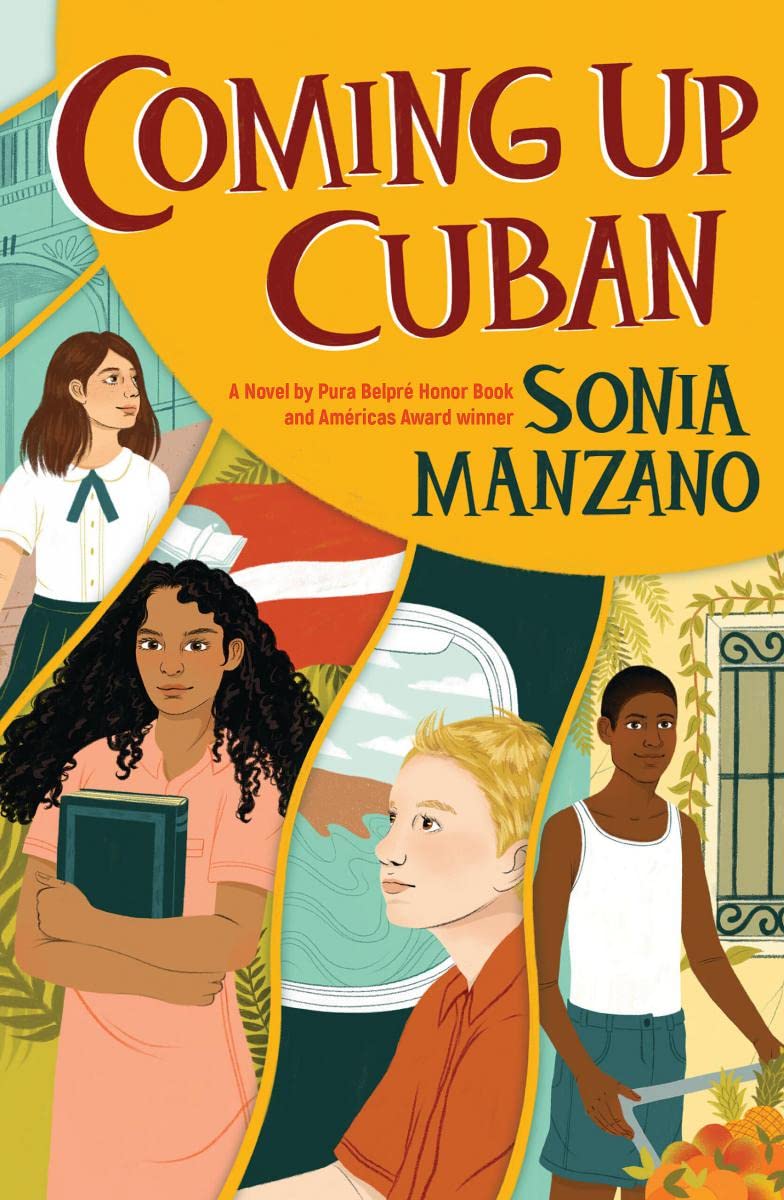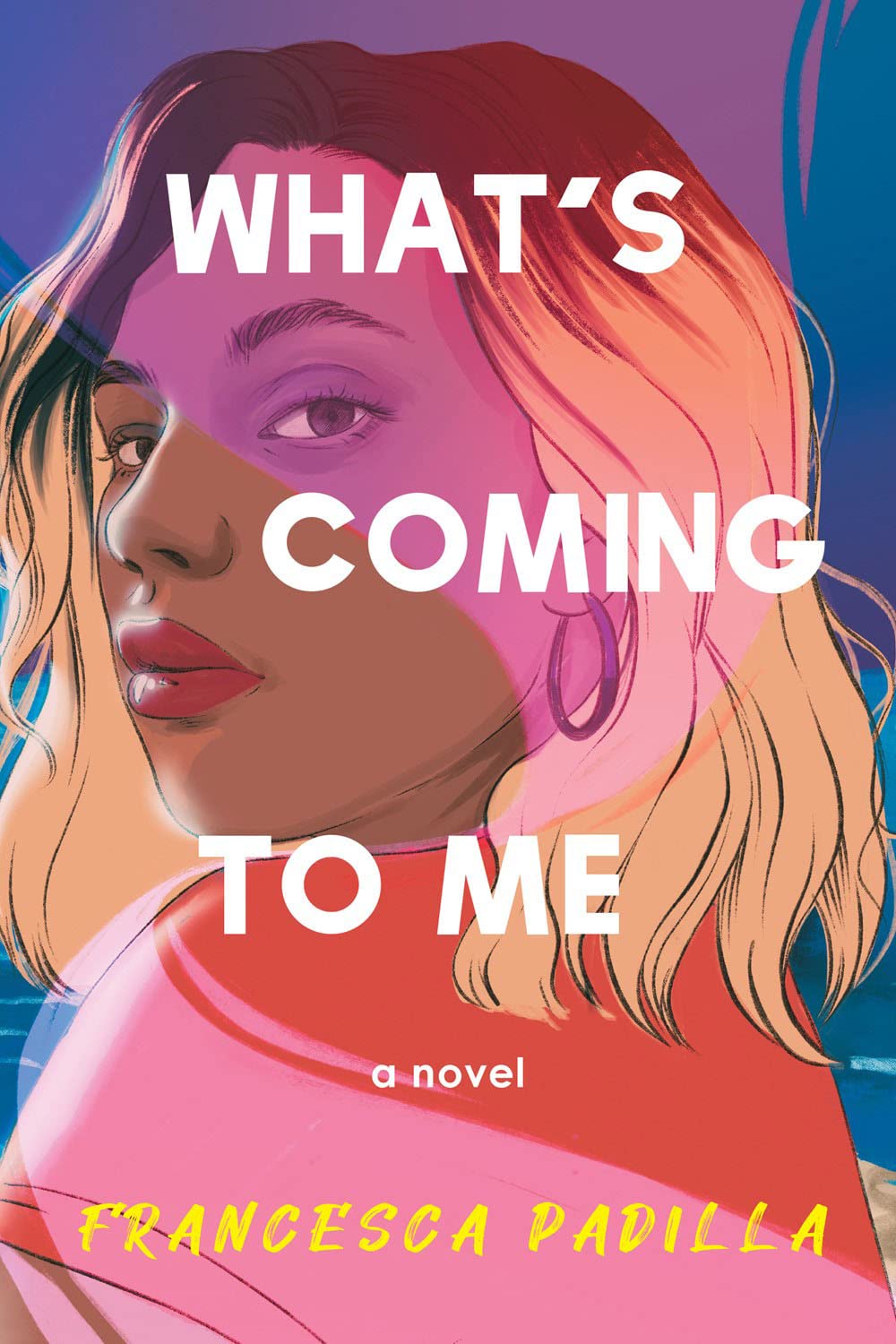 ---
Shop these titles and more here!
---
Upcoming Story Times at
POWERHOUSE @ IC
Story Time Event: At Industry City
Moonlight by Stephen Savage
Sunday September 4, 2022 – 1:00 PM
"Something is on the move."
When moonlight shines, it's not like most light. In the quietest hours of the night, it swings through trees and slithers down rivers. It drifts in the wake of steamships and catches on the propeller of a passing plane. It blankets neighborhoods before coming to rest by your side.
In this bedtime picture book, Stephen Savage, author and illustrator of And Then Came Hope, Babysitter from Another Planet, and the Geisel Honor book Supertruck, presents a lyrical text and illustration full of dramatic light and shadow to pay homage to the mysterious moon and the unique ways it reveals itself each night.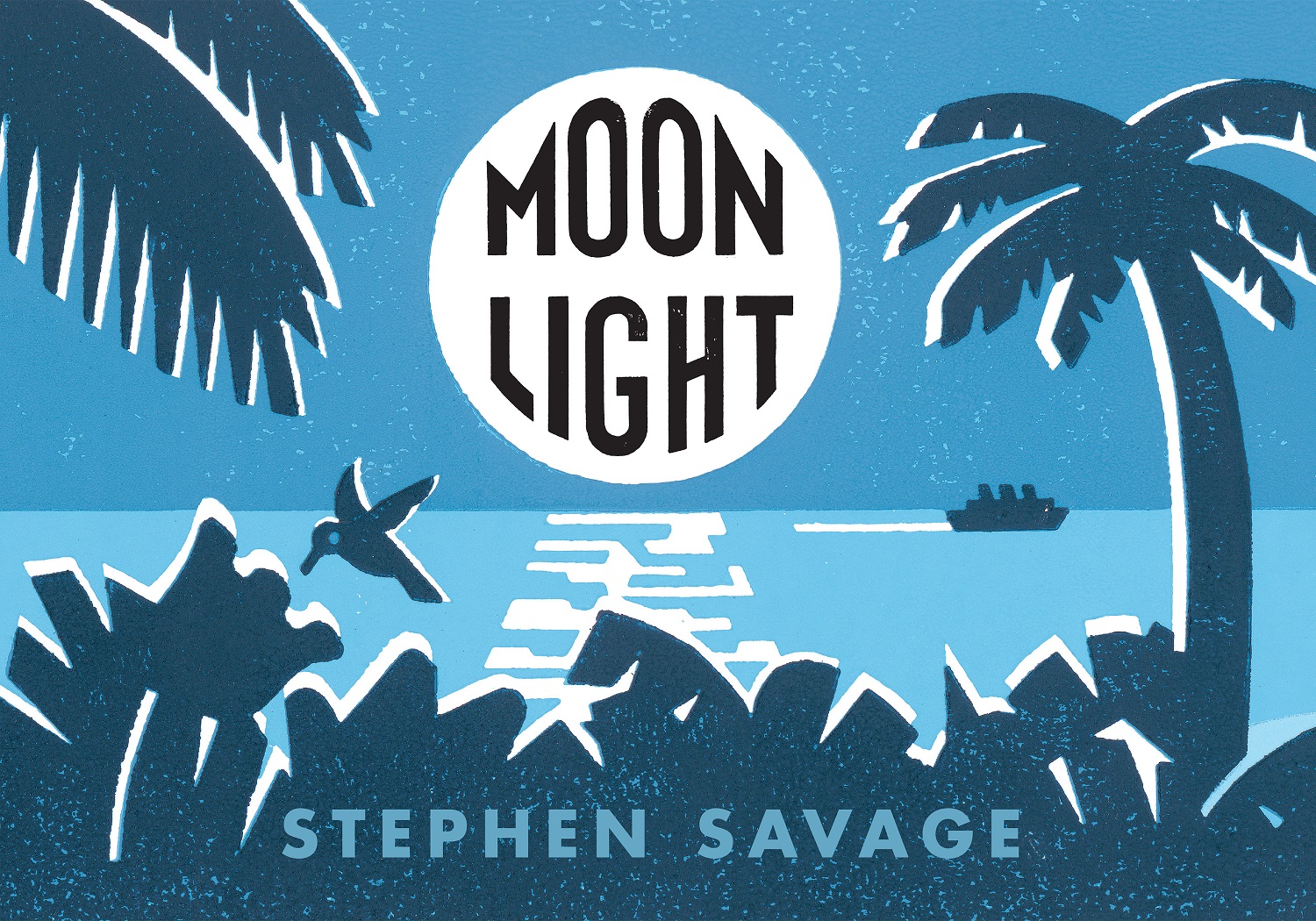 Register HERE!
---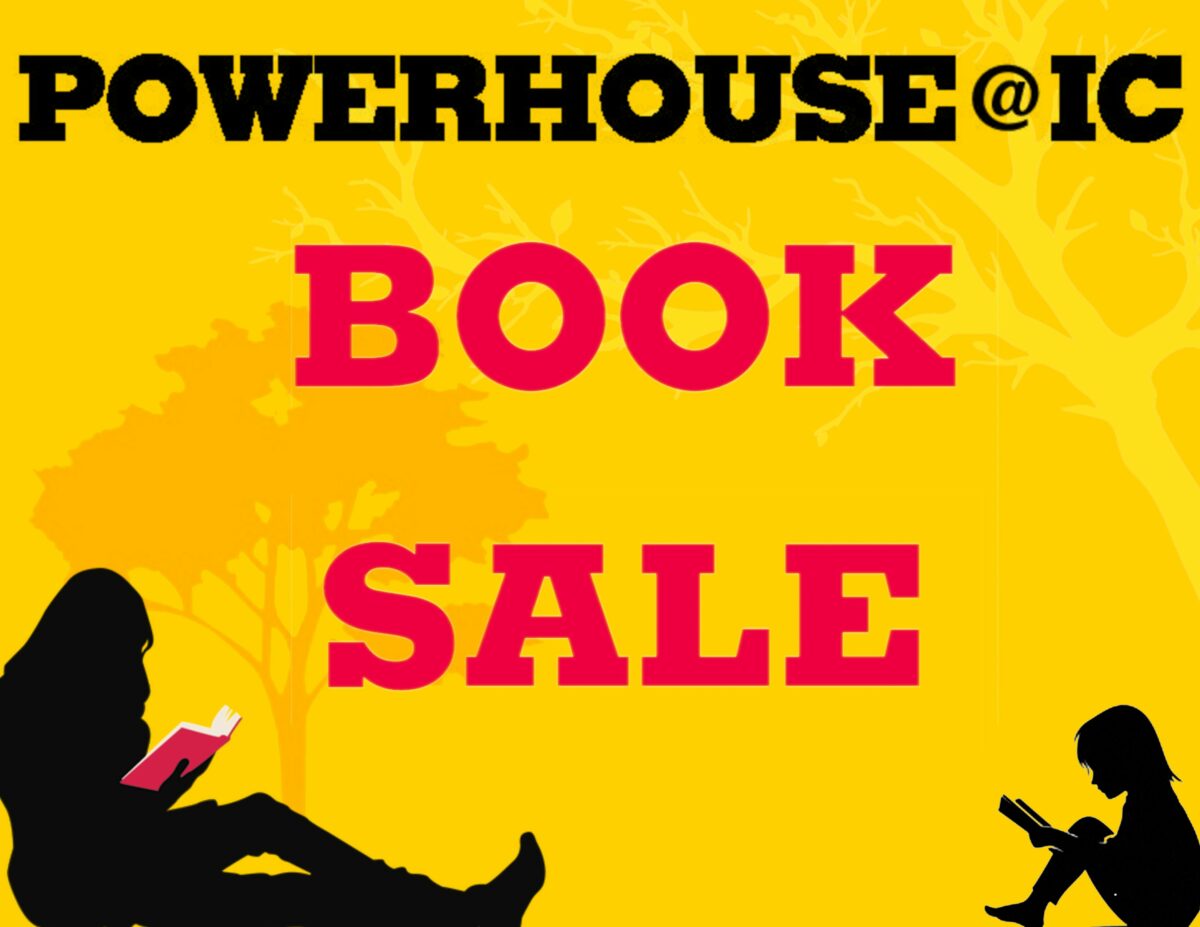 We're continuing to offer great deals at POWERHOUSE @ IC with our Book Sale! We've set up a curated selection of sale books just outside our store for everyone to explore. The tables will feature unbeatable deals on fiction, nonfiction, cookbooks, kid's books, even some photo and art books! Books are priced as marked. Stop by to bargain hunt the sale table and peruse the rest of our wonderful collection!
---
Make sure to check out our staff recommendations for the newest releases in picture books, board books, middle grade chapter books and graphic novels, and Young Adult novels below!
FEATURED PICKS FROM CHILDREN'S BOOKSELLER BRITTANY!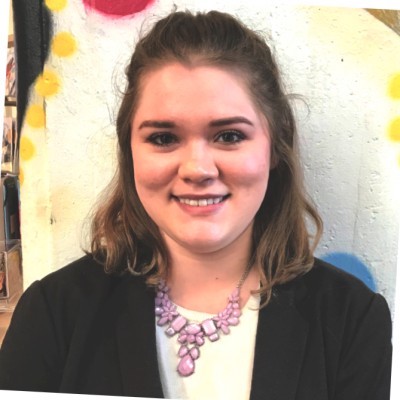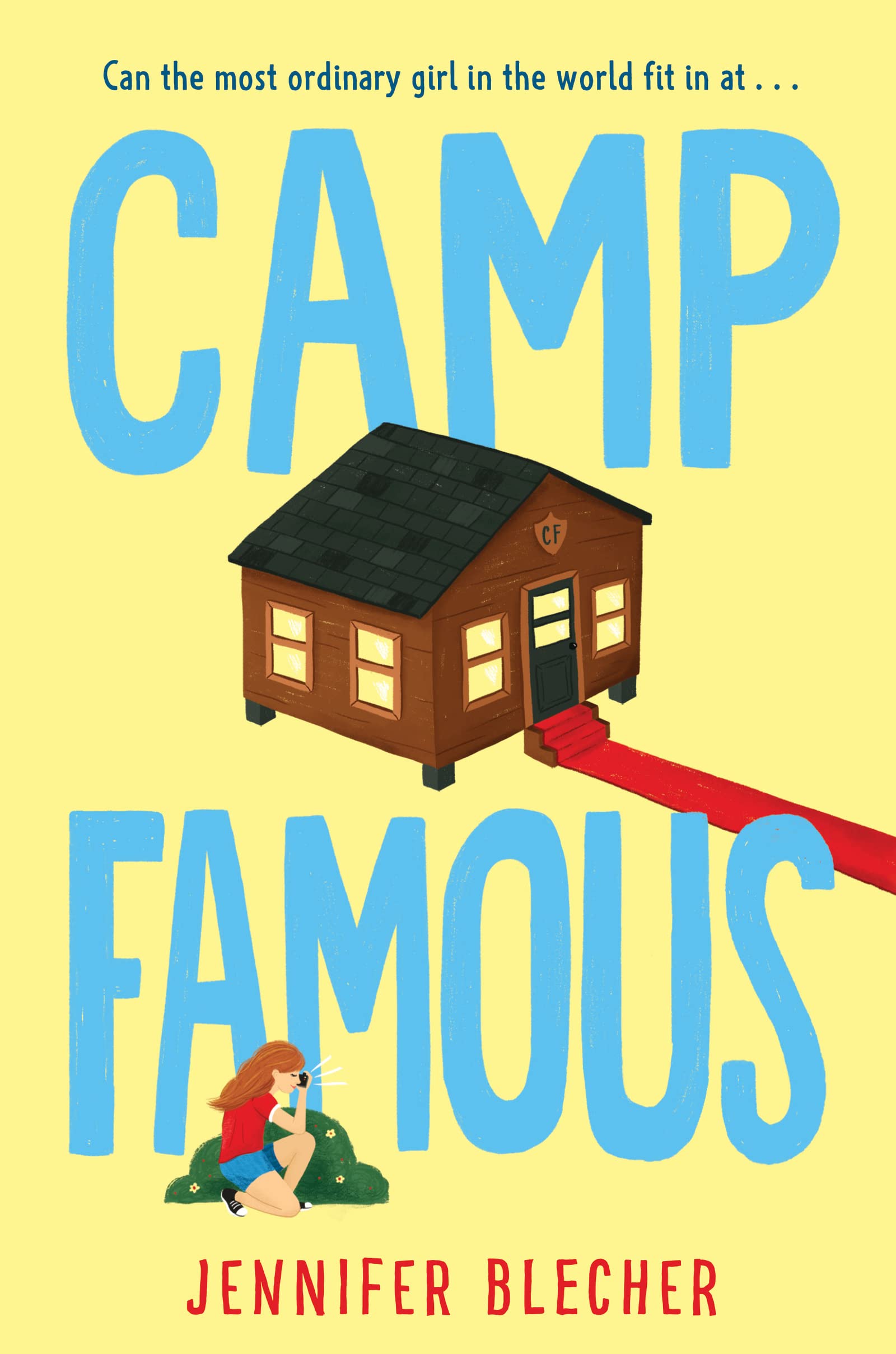 Camp Famous
Jennifer Blecher  
The Princess Diaries meets Harriet the Spy when Abby—the most ordinary girl in the world—finds herself undercover at a summer camp for famous kids. From acclaimed author Jennifer Blecher, Camp Famous is an accessible and fun summertime adventure about fitting in, being brave, and letting others see who you truly are. Camp Famous is pitch-perfect for anyone who loves Disney's Camp Rock.
Eleven-year-old Abby Herman is beyond excited that her parents are letting her go to summer camp for the first time ever. Maybe camp will be the place she'll finally find what she's always wanted: a best friend. But—surprise!—she's not going to just any summer camp, she's going to Camp Famous, the one exclusively for famous kids escaping the spotlight.
Desperate to fit in with the pop stars, princesses, and geniuses, Abby creates a fake identity as a famous author. Everything goes as planned: the other girls welcome her, she participates in camp activities, and she even inspires a pop star! But as camp comes to a close, Abby finds herself torn between who she has pretended to be and who she truly is.
The Trouble with Good Ideas
Ali Standish
Twelve-year old Leah Nevins is NOT a fan of change.
So when her parents start whispering about sending her beloved Jewish great-grandpa Zaide to an assisted living facility (hospital jail!), she is very resistant. Zaide's house, where her family gathers on Saturday afternoons, is the only place where Leah feels like she truly belongs. Sending Zaide away would change everything.
Luckily, Leah remembers a story Zaide once told her about building a golem―a creature from Jewish mythology made out of clay―to protect their family from the Nazis in Poland. So, of course, Leah decides to make a golem of her own to look after Zaide. The directions he gave her were pretty easy to follow, but there is one thing he never told her: what to do when a golem turns against its creator.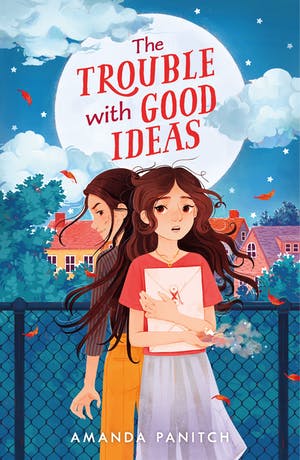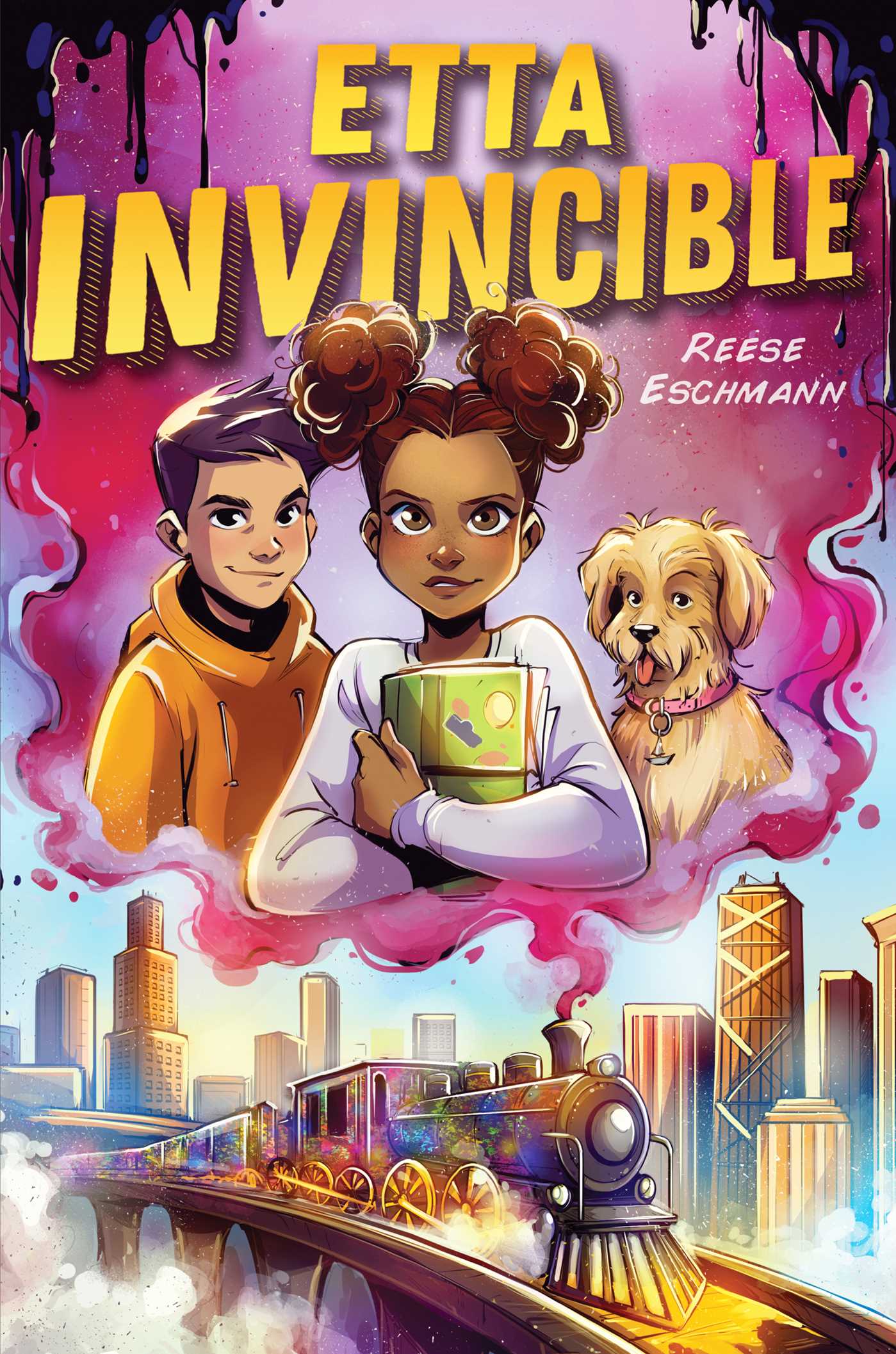 Etta Invincible
Reese Eschmann
Twelve-year-old Etta Johnson has Loud Days where she can hear just fine and Quiet Days where sounds come from far away and she gets to retreat into her thoughts. Etta spends most of her time alone, working on her comic book about Invincible Girl, the superhero who takes down super villain Petra Fide. Invincible Girl is brave, daring, and bold—everything Etta wishes she could be.

But when Louisa May Alcott, a friendly Goldendoodle from across the street, disappears, Etta and the dog's boy, Eleazar, must find their inner heroes to save her. The catch? Louisa May has run onto a magical train that mysteriously arrived at the station near Etta and Eleazar's houses. Onboard, they discover each train car is its own magical world with individual riddles and challenges that must be solved before they can reach the engine room and rescue Louisa May.

Only, the stakes are even higher than they thought. The train's magic is malfunctioning and spreading a purple smoke called The Fear through the streets of Chicago. Etta and Eleazar are the only ones who can save the city, save Louisa May Alcott—and save each other.
---
Back in print from POW! Kids Books!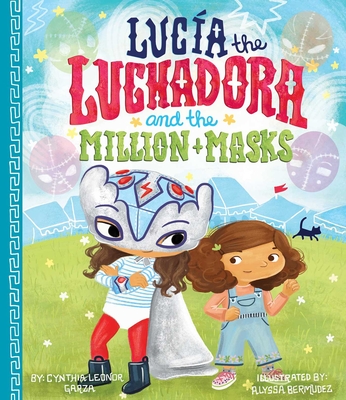 Lucia the Luchadora and the Million Masks by Cynthia Leonor Garza
With transportive illustrations from Alyssa Bermudez!
From writer and journalist Cynthia Leonor Garza comes Lucia the Luchadora and the Million Masks, the sequel to one of the best books of 2017 according to NPR, Kirkus, Chicago Public Library and more!
Lucía's little sister Gemma wants to be a luchadora like her big sister, but she is more bumble and splat than pizzazz and seems to find trouble wherever she goes. When Gemma makes a ginormous hole in Lucía's special silver mask, Lucía is incredulous and exasperated at how her little sister seems to get away with everything. But Lucía's grandmother, Abu, has an idea: a trip to the mercado to get Gemma her very own lucha libre mask. There are so many masks to choose from, and Lucía can't resist trying on masks and imagining all the new secret identities she could have if she had endless masks.When Lucía realizes she's misplaced her special silver mask, a frantic search ensues with Gemma's help. Lucía the Luchadora's big heart is on display again in her latest adventure, where she learns that some things, including troublemaking little sisters, are one of a kind.
Grab your copy from us online or in-person!
---
Out now from POW! Kids Books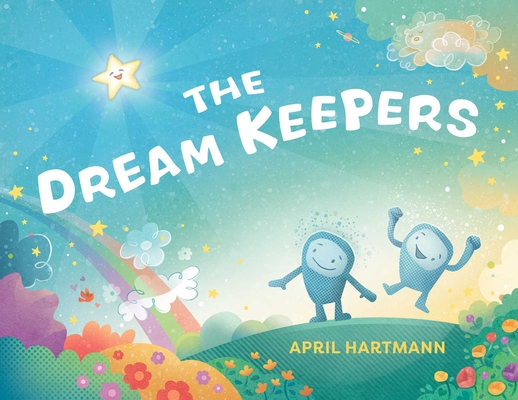 The Dream Keepers by April Hartmann
Dreams don't come true all on their own!
Set off on an adventure with the Dream Keepers––the guardians who help a wish take its place in the sky through positivity and perseverance.
The Land of Dreams is a fantastic place, where wishes are born as a tiny twinkle of light, rising up from Inspiration Lake. From there, a wish must take a long journey in order to become a gleaming star in the sky––and it will need help along the way! Every wish has two guardians known as Dream Keepers: one in charge of Happy Thoughts, and one in charge of Hard Work.
When a very special wish needs to reach a home all the way at the top of Challenge Mountain, can the Dream Keepers complete the journey? Or will they give up?
From April Hartmann, writer, graphic designer, and illustrator with more than twenty years of experience illustrating for books in publishing and educational markets, The Dream Keepers is an uplifting story about facing challenges with determination, and overcoming obstacles on the way to achieving your goals.
Grab your copy from us online or in-person!
---
Can't find what you're looking for? Shop these titles and more here!
We're proud to be a #WomanOwnedBusiness
---
Staff Recommendations
---
Gift Certificates
Upcoming Events
Past Events
---
POWERHOUSE is voted one of the 10 best things to do in Dumbo, Brooklyn by Conde Nast Traveler.
Travel + Leisure selects POWERHOUSE as one of the World's Coolest Bookstores.
POWERHOUSE on 8th in Park Slope joins neighborhood solar panel community.
---
---
---