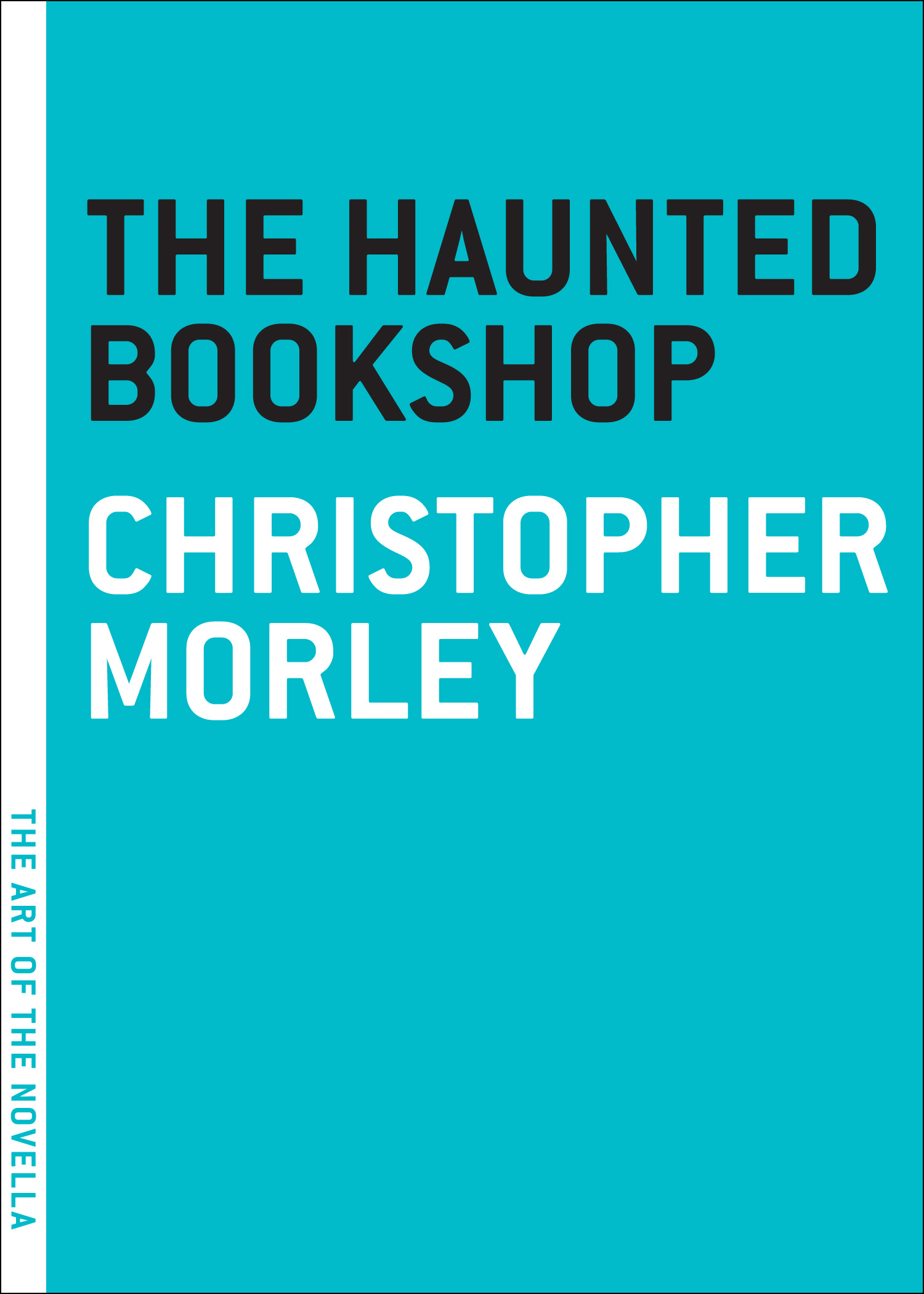 Sunday Aug 18, 2013
1:20 pm - 2:00 pm
POWERHOUSE on 8th [Park Slope]
1111 8th Ave
Brooklyn, NY 11215
For more information, please call 718-801-8375
RSVP appreciated: RSVP@POWERHOUSEon8th.com
-or-
Please fill out the "Bookings" form at the bottom of this page.
---
This summer Melville House is teaming up with some of the best independent bookshops in Brooklyn to celebrate the legacy of Christopher Morley and bookstores that make our borough great.
Christopher Morley was a journalist, poet and novelist, but his most lasting legacy may be as the bard of bookselling. With his beloved classics Parnassus on Wheels and The Haunted Bookshop—both set in Brooklyn—Morley encapsulated the joys of that fair trade better than anyone before or since.
Booksellers, publishers, and readers from around the city will be gathering on Sunday August 18th to read The Haunted Bookshop in its entirety, and to visit great bookstores while we do it. It's a walking tour and a marathon reading, rolled into one! We hope you'll join us. For more information visit morleywalk.tumblr.com.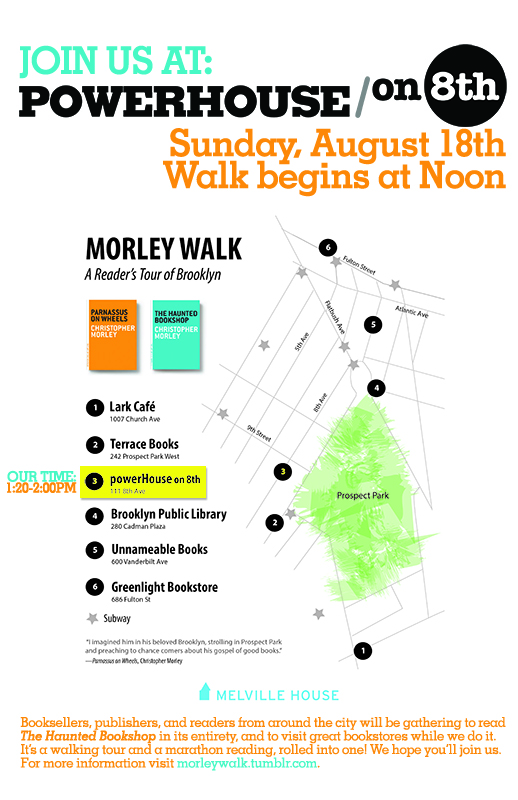 Locations, in order:
LARK cafe (with books provided by WORD Brooklyn)
1007 Church Ave.
Time: 12pm
Terrace Books
242 Prospect Park West
Time: around 1pm
powerHouse on 8th
1111 8th Ave.
Time: around 1:20pm
Brooklyn Public Library
10 Grand Army Plaza
Time: around 2:15pm
Unnameable Books
600 Vanderbilt Ave
Time: around 3:10pm
Greenlight Bookstore
686 Fulton St.
Time: around 4:00pm
Afterparty at Der Schwarze Kölner
710 Fulton St, Brooklyn
Items to bring:
A hat and/or sunblock—it's summer and we'll be outside.
Something/Somebody to carry all of the books you may end up buying!
Refreshments and copies of the The Haunted Bookshop will be available at most stops on the route.
---
For more information, please contact
Justin Levine
email: justin@powerhousearena.com
tel: 212-604-9074 x109
RSVP
Bookings are closed for this event.