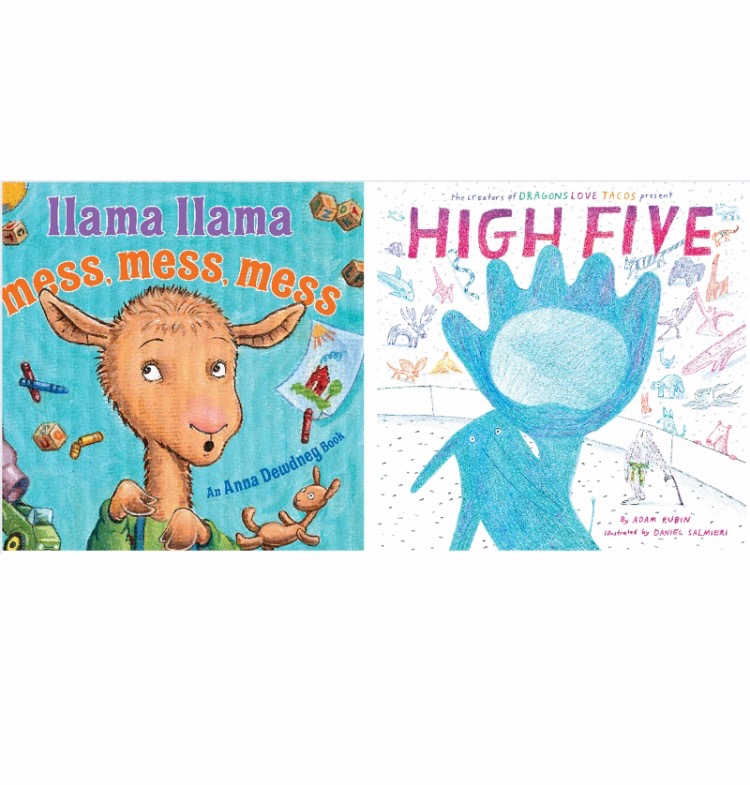 Sunday Sep 29, 2019
11:30 am - 12:00 pm
POWERHOUSE on 8th [Park Slope]
1111 8th Ave
Brooklyn, NY 11215
Category(ies)
RSVP encouraged & appreciated.
Please fill out the form at the bottom of this page if you plan on attending. Facebook event found here.
PLEASE NOTE: Submitting an RSVP for this event DOES NOT guarantee entrance. This is a free-access event — entrance will be on a first-come, first-served basis.
---
About the Books. 
Anna Dewdney's brand-new and beloved Llama Llama book wherein Llama Llama is growing up, but still loves to play with all his toys, but doesn't necessarily enjoy picking up after himself. What child prefers cleaning than playing anyway? However, Mama Llama has a clever way of teaching Llama Llama the importance of childhood chores that all children can relate to.
And from the creators of the beloved Dragons Love Tacos comes a fun and interactive high five competition staring the reader! High Five is a one-of-a-kind book that kids will beg to read again and again!
RSVP
Bookings are closed for this event.