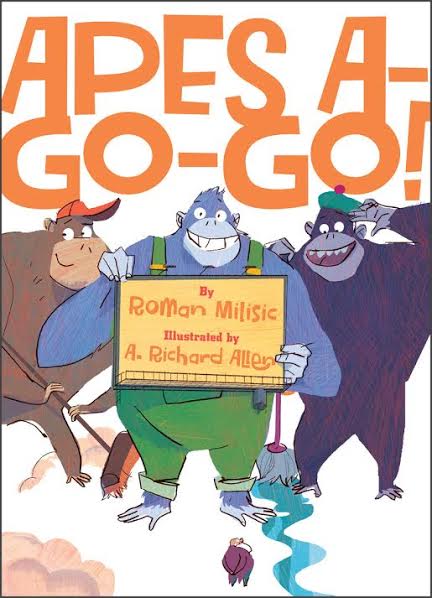 Sunday Oct 11, 2015
11:30 am - 12:30 pm
POWERHOUSE on 8th [Park Slope]
1111 8th Ave
Brooklyn, NY 11215
Ages 3-7
For more information, please call 718-801-8375
RSVP appreciated: RSVP@POWERHOUSEon8th.com
---
In Apes A-Go-Go! a well-intentioned team of primates attempts to cleanup a town and—despite their best efforts—fail colossally.
About Apes A-Go-Go!:
When the persnickety mayor of a very tidy town notices a single flower out of place, Fussy Great Ape helpfully offers to fix it. But, to his dismay, he completely demolishes the flowerbed in the process. He doesn't want the mayor to worry, so at his call—"Bogo! Pogo! Apes-A-Go-Go!"—Mucky Great Ape turns up to replant the flowers. They look lovely, but now the entire town is covered in dirt! As the apes accumulate and the mess escalates, the town begins to look unsalvageable, but with a little teamwork, a lot of apes, and the right temperament, they manage to get things back in order.
Even honest efforts can lead to Kong-sized failures, but in Apes A-Go-Go! readers will understand that  sometimes the messiness of life is out of our control, and that is OK. There is subtle reminder in in here for parents too—there is always value in goodwill , even when the aftermath seems to indicate otherwise. . .
About the Author and Illustrator:
Roman Milisic is an artist, writer, and fashion designer, who has lent his skills to Lady Gaga, NASA, and Bravo TV. He lives and works in New York City.
Richard Allen is a Society of Illustrators Gold and Silver award winner. He is best known for his work in advertising and in the press. He lives and works in Bournemouth, Dorset.
RSVP
Bookings are closed for this event.