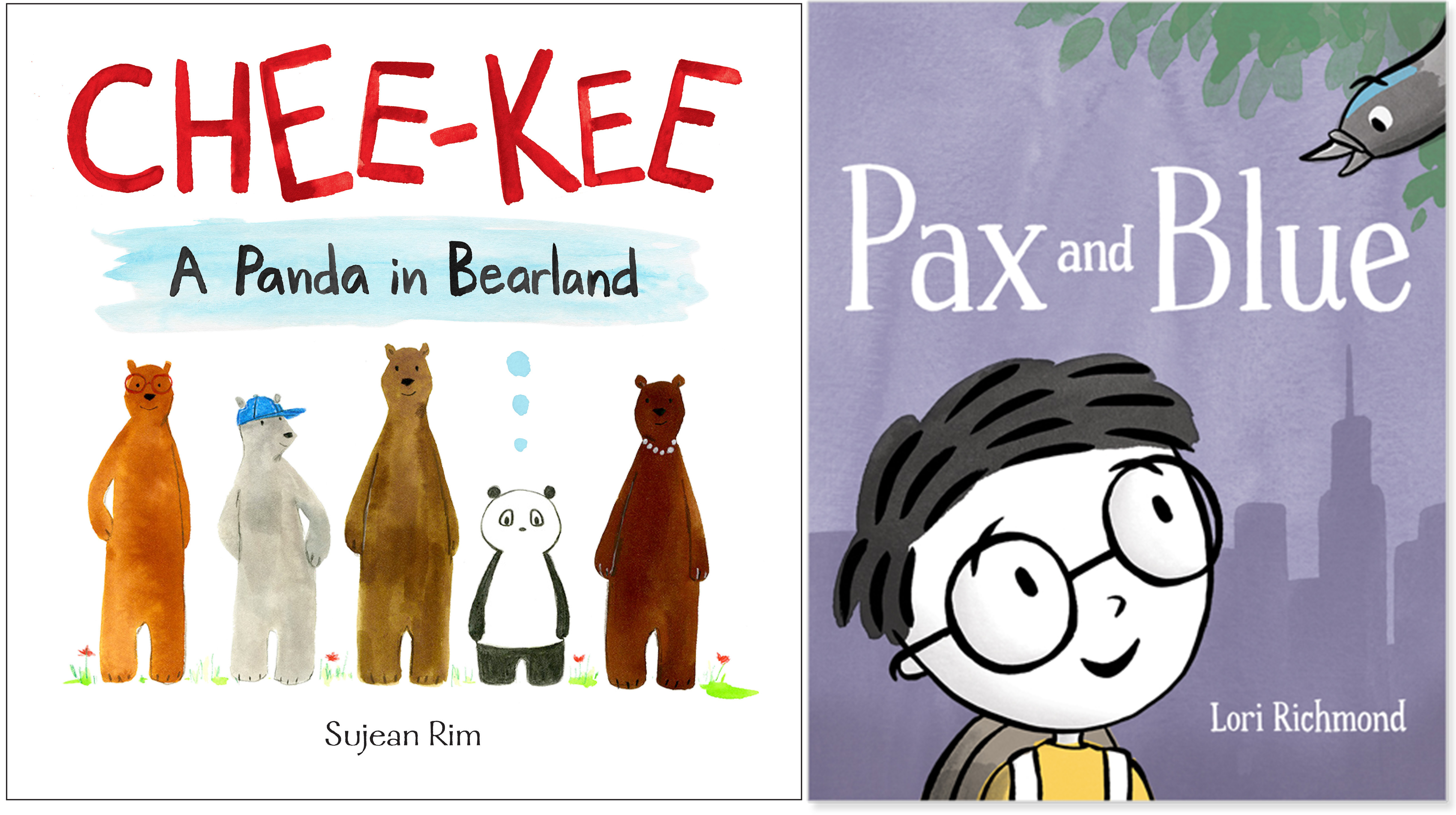 Sunday Feb 26, 2017
11:30 am - 12:30 pm
POWERHOUSE on 8th [Park Slope]
1111 8th Ave
Brooklyn, NY 11215
Ages 4-8
For more information, please call 718-801-8375
RSVP appreciated: RSVP@POWERHOUSEon8th.com
---
Join us for a joint author visit with readings and drawing demonstrations by two local illustrators and authors  presenting their brand-new picture books: PAX AND BLUE is  Lori Richmond's sweet and charming picture book in which a young boy makes an unlikely friend on his way to school!
And Sujean's Rim new picture book : CHEE KEE: A PANDA IN BEARLAND, a heartfelt and lovable story of a one-of-a-kind panda bear in all the best ways.
About Pax and Blue:
One thing is for sure. Pax is the littlest everywhere he goes. In school. At playtime. On the train. Then Pax meets a pigeon at the park—he names him Blue and makes a friend who knows what it's like to be small. And understanding each other can lead to the best friendships.
About the Author:
Lori Richmond is writing and illustrating several books for children. Her debut picture book, Pax and Blue, is with Simon & Schuster/Paula Wiseman Books. Lori is also author and illustrator of the forthcoming Bunny's Staycation (Scholastic) and illustrator of several other picture books. Before her book career, Lori was a creative director in several media companies and contributing editor to pregnancy and parenting brand, The Bump. As editor, Lori was a sought-after expert on all things parenting and has appeared on the Today show, Good Morning America, Fox & Friends, and CNN. Lori lives and creates in Brooklyn, New York. Visit her at LoriDraws.com.
About Chee-Kee:
Meet Chee-Kee the panda, a one-of-a-kind bear in all the best ways.
From the author of the Birdie series comes a heartfelt and loveable story about being true to yourself and embracing differences.
The Loo family has traveled very far to start a new life.  In Bearland, none of the other bears look, talk, or act like the Loo family.  For Chee-Kee Loo, everything is strange, and he feels like he'll never fit in.  But one day, some bears find themselves in a jam, and Chee-Kee might be just the right panda to save the day.
Chee-Kee is inspired by Sujean Rim's family immigration experience. In 1967, her parents packed up their lives in South Korea and moved to the United States of America. They felt confused and out of place, but they made a home for themselves and did it by staying true to who they are.
Full of many layers of meaning, humor and heart, Chee-Kee will resonate with anyone who has felt like a fish out of water, or a little panda in a big bear of a world.
About the Author:
Sujean Rim has illustrated the Birdie series, as well as many campaigns for clients including Target, UNAIDS, Tiffany & Co., Bloomingdales, and more. Sujean lives with her family in New York. You can visit her online at sujeanrim.com.
RSVP
Bookings are closed for this event.