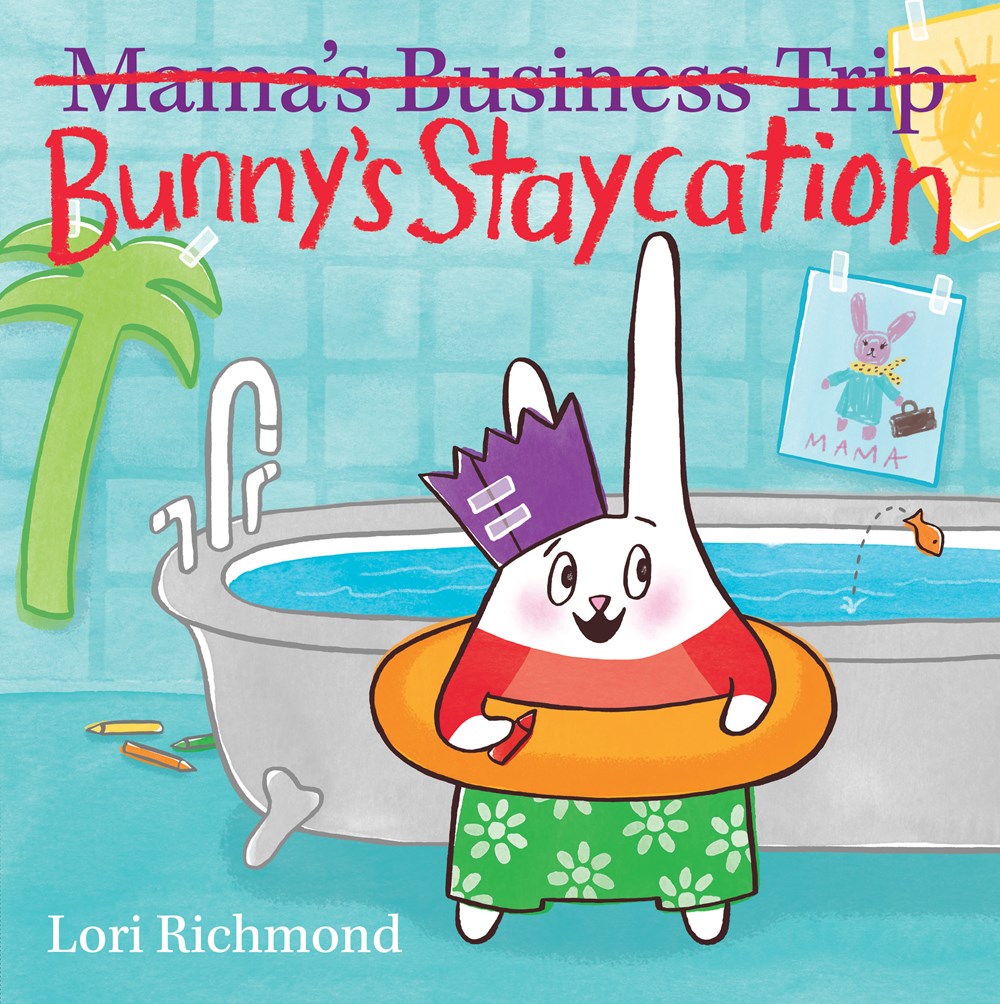 Sunday Feb 25, 2018
11:30 am - 12:30 pm
POWERHOUSE on 8th [Park Slope]
1111 8th Ave
Brooklyn, NY 11215
RSVP appreciated. Please fill out the form at the bottom of this page.
---
About the Book:
Every working parent has that nagging feeling of guilt when it comes time for business travel—especially if their little ones don't make it at all easy to leave. Author/illustrator Lori Richmond is a corporate creative director turned picture book maker who can relate all too well to travel-for-work parents and the bunnies who miss them—and so she created BUNNY'S STAYCATION (alternately known as Mama's Business Trip)!
Mama's packing for a business trip, and Bunny is NOT happy! It's Mama's turn to read bedtime stories! Bunny does not like Mama leaving one bit! If he can just figure out how to keep her home or go with her… But Papa's crafty stay-at-home smarts save the day, and he and Bunny escape on a series of grand adventures…in the living room! And kitchen! And bathtub!
BUNNY'S STAYCATION is the perfect book for every family with travel-for-work Mamas or Papas. Kids and parents will laugh, cheer, and celebrate the happy challenges faced by families who are juggling the joys of stay-at-home fun and business trips.
About the Author-Illustrator:
As a former contributing editor and spokesperson for the leading pregnancy and parenting brand, The Bump, Lori Richmond has appeared as an expert on Today, Good Morning America, CNN, and more. She works out of her studio in Brooklyn, New York, where she lives with her family. Lori is also the author-illustrator of Pax and Blue and has illustrated several picture books, including A Hop Is Up, written by Kristy Dempsey, and Oopsie-Do, written by Tim Kubart.
RSVP
Bookings are closed for this event.