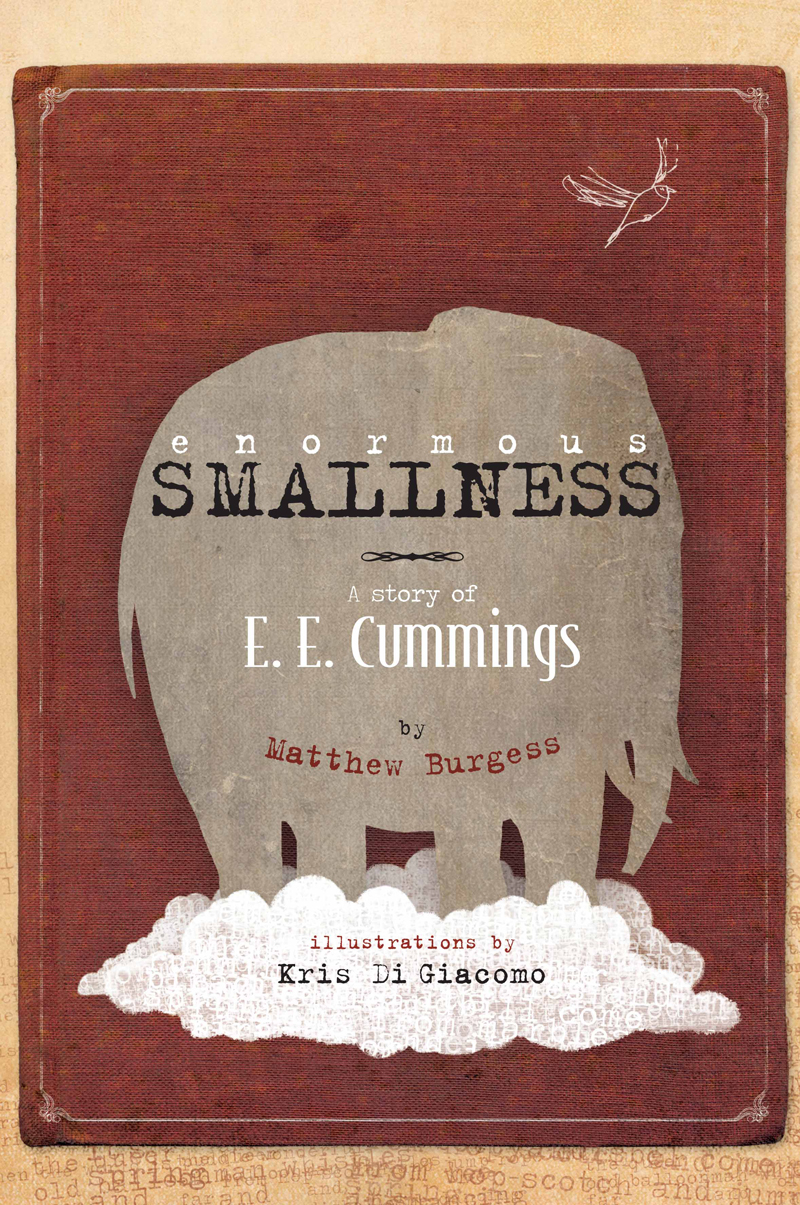 Sunday May 31, 2015
11:30 am - 12:30 pm
POWERHOUSE on 8th [Park Slope]
1111 8th Ave
Brooklyn, NY 11215
Ages 4-8
For more information, please call 718-801-8375
RSVP appreciated: RSVP@POWERHOUSEon8th.com
---
enormous Smallness is a tribute to Cummings's creative journey and a testament to the determination it takes to follow one's own vision, as Cummings himself said: "It takes courage to grow up and become who you really are."
About enormous Smallness:
enormous Smallness tells a story – a story of E.E. Cummings's life as a poet, and the birth and flowering of his creativity as a young child. And this story is one that is being told by another poet in a poet's words and cadences.
Matthew Burgess has written a beautiful ode of a book that captures the spirit of Cummings' journey from an imaginative boy entranced by the joys of language to the poet he will become. We learn that from the start, Cummings was alive with curiosity and interested in words, and enormous Smallness makes it clear that his imagination was nourished by an idyllic childhood.  His father built him a city tree house and a country cabin, giving him places where he could draw and write and his imagination could roam. And his mother often sat with him, transcribing the poems he recited starting at age three into a little book. Besides great parents, there were teachers, an uncle, professors, and classmates to fortify and inspire him.  Perhaps without them he wouldn't have found the courage to be exactly himself, breaking new linguistic ground and leaving an indelible mark on American poetry with his unique voice.
Through Kris Di Giacomo's textured illustrations, as well as the author's focused narrative, the reader follows Cummings's poetic journey, along with his playful use of grammar, syntax, and words as he harnesses language to his imagination. The influence of nature is everywhere: animals abound, especially Cummings's beloved birds and elephants. And Di Giacomo's trees, where the leaves are layers of green words, capture a child's pure response to the relationship between nature and language.  Letters fall like petals, autumn leave, snowflakes, as if they already exist and are waiting for Cummings to snatch them from the universe and lay them on paper.  Perhaps greater than any 20th century poet, Cummings was able to channel a childlike spirit, full of wonder and newness, to capture life and our experience of it in words and phrases so beautiful they sometimes hurt.
About the Author and Illustrator: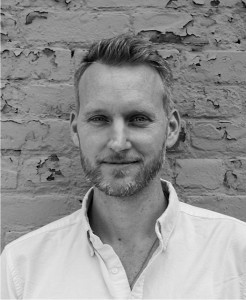 Matthew Burgess teaches creative writing and composition at Brooklyn College. He has been a poet-in-residence in New York City elementary schools through Teachers & Writers Collaborative since 2001, and currently he is completing his PhD at the CUNY Graduate Center. His work has appeared in various magazines and journals, and he recently received an award from the Fund for Poetry. He is the author of Slippers for Elsewhere.
Born in Brazil, Kris Di Giacomo is a children's book illustrator who has lived in France for a long time. After a brief stint in the United States, she moved to France, where teaching English to young children and discovering French picture books were the triggers that led her into illustration. She has illustrated twenty picture books, a few of which she has written as well.
RSVP
Bookings are closed for this event.