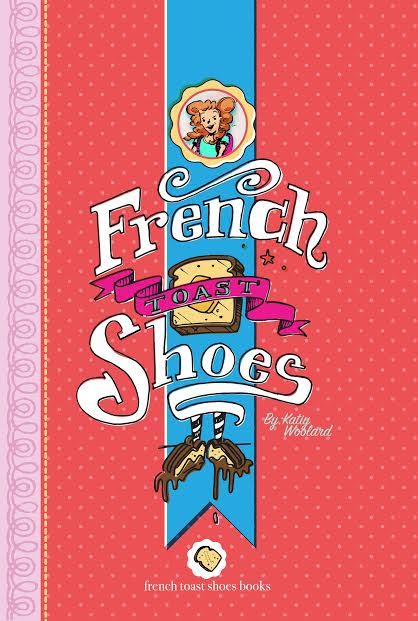 Sunday Apr 03, 2016
11:30 am - 12:30 pm
POWERHOUSE on 8th [Park Slope]
1111 8th Ave
Brooklyn, NY 11215
Reading
Ages 4-8
For more information, please call 718.666.3049 x102
RSVP appreciated: RSVP@POWERHOUSEon8th.com
---
Brooklyn-based children's author Katiy Woolard will encourage children to "Celebrate Their Silly" with her debut book!  Join us for a reading and a fun parent-child activity.
About French Toast Shoes:
Step into a world where children use imagination as their first language and silliness is something to be celebrated. A world where children are empowered to create new paths and discover that their best selves are already inside them.
A world where powdered sugar falls from the sky, maple syrup flows from fountains, and a giant stick of butter is the preferred mode of transportation.
Through a fantastical, downright ridiculous narrative and evocative illustrations, Woolard's work aims to empower creative, cool-quirky children (and their parents) in the k-3rd grade range, and is part of a series of picture books developed under the mantra, "Celebrate Your Silly."
The French Toast Shoes story introduces readers to a young girl named Fiona and her struggle to navigate a world full of arbitrary rules and limitations. Fiona is a 4th grader with an imagination and creative spirit that causes her to march to her own beat. Her energy and eccentric ebullience are contagious—the type of 'adorakable' heroine we all love to root for. After what equates to another in a string of stifling days at school, Fiona's mother makes her favorite dinner in the hope of cheering her up: gooey, syrupy French toast. Her mother's gesture sparks a fantastical chain of events and a world in which Fiona's own brand of silly becomes the key to her confidence and, quite literally her key to the galaxy.
About the Creator:
With a decade working in the fast-paced world of advertising and marketing, Katiy Woolard thought everyone could use a little more silly, and began to explore hers in the form of whimsical, empowering children's literature.
Woolard's debut children's picture book, French Toast Shoes, is the first in a series of engagingly illustrated stories written to remind us of the magic that resides all around and the wonder we can release when we see the world through the eyes of the most creative humans: children. Developed under the banner, "Celebrate Your Silly," her series centers on strong child characters everyone can relate to and be inspired by, and promotes a society where we are more empowered to celebrate our own unique types of silly-selves.
When she's not bringing syrupy solar systems and butter busses to life, she's immersed in reading decidedly non-illustrated text for her Master's in Developmental Psychology, with a concentration in Children's Media at Columbia University.
You may also find Katiy and her husband riding their tandem bike or playing with Ogden, their 95-pound black Labrador around Brooklyn.
RSVP
Bookings are closed for this event.