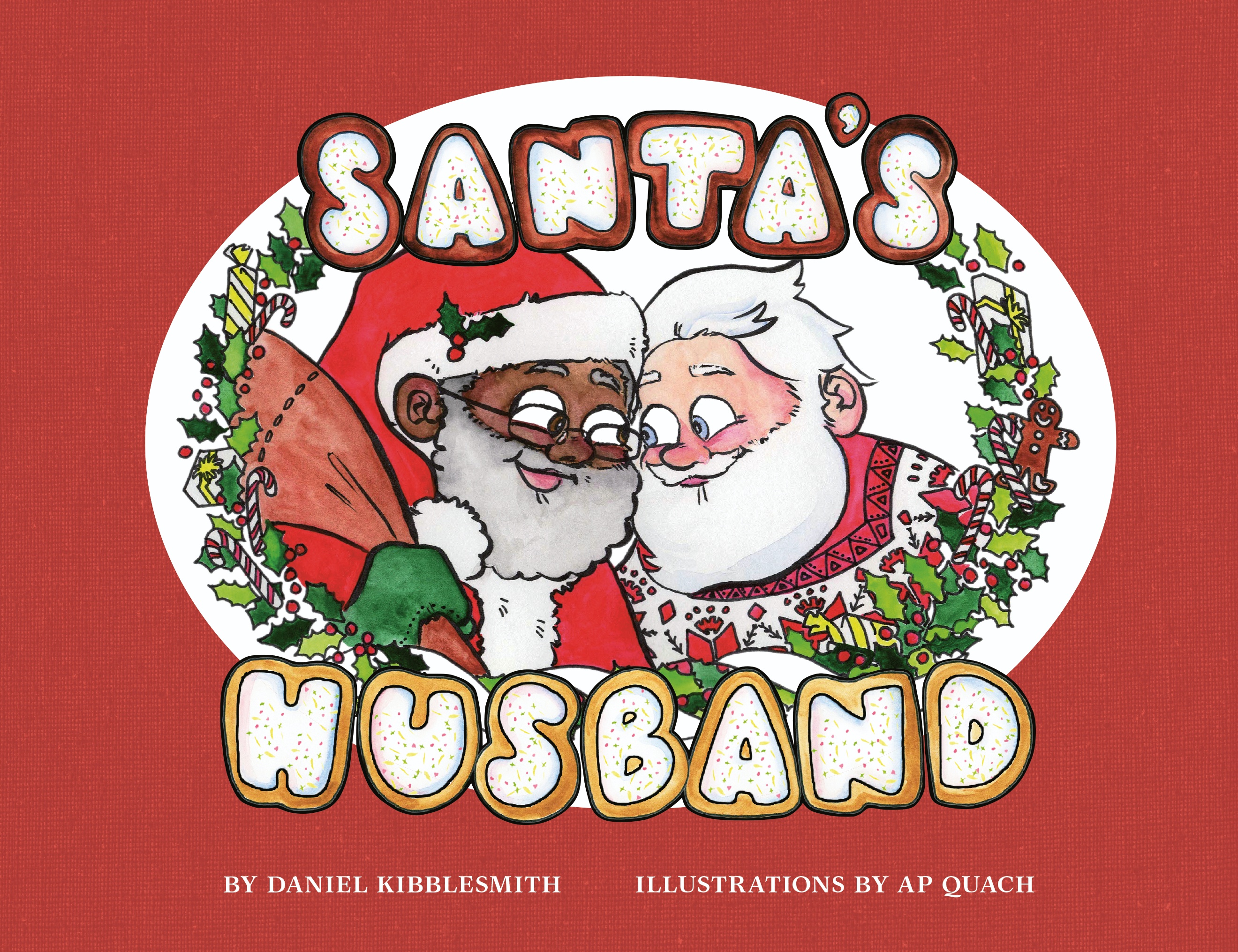 Sunday Dec 17, 2017
11:30 am - 12:30 pm
POWERHOUSE on 8th [Park Slope]
1111 8th Ave
Brooklyn, NY 11215
RSVP appreciated:
Please fill out the "Bookings" form at the bottom of this page.
-or-
Send the name of the event and number of attendees to our RSVP email.
---
About the Book:
In the weeks before Christmas, Santa's husband helps with all the holiday preparations: making a list and checking it twice, feeding Rudolph his organic gluten-free grains, and negotiating labor disputes with the elves making toys in the workshop. Occasionally, when Santa is too busy to make his scheduled appearances at the mall, his husband goes in his place to meet all the good boys and girls (and gender non-conforming children, of course) and ask them what they'd like in their stocking on Christmas morning.
But sometimes people at the mall mistake Santa's white husband for the jolly man himself. There are even people who insist that the real Santa Claus isn't black and definitely doesn't have a husband. But who's to say? SANTA'S HUSBAND is a classic "Introduction to Santa Claus" in the model of a young child's first Christmas book that refuses to make assumptions about Santa's appearance and lifestyle, instead reminding us that Santa Clauses can come in all shapes and colors and sizes, just like the families that Santa visits all over the world.
Humor writer Daniel Kibblesmith gives us a glimpse into the lives of Mr. and Mr. Claus as they sit by the fire in their cozy home at the North Pole, vacation at the beach, and celebrate their wedding day with Rudolph, Frosty the Snowman, the Tooth Fairy, and their many other friends. Though they sometimes have their disagreements, they share mutual love and respect and a fondness for milk and cookies.
Featuring beautiful watercolor pictures drawn by artist AP Quach, SANTA'S HUSBAND is a charming love story, a heartwarming Christmas tale, and the perfect gift for adults and children alike.
About the Author:
Daniel Kibblesmith is an Emmy-nominated writer from Oak Park, Illinois. He is a staff writer for The Late Show With Stephen Colbert and a founding editor of ClickHole. He has written comics for Valiant Comics and D.C. Comics, and comedy for The New Yorker, McSweeneys, The Onion News Network, and Funny Or Die. He is the author of Santa's Husband and co-author of the humor book How to Win at Everything. He works and lives in New York City.
About the Illustrator:
Ashley Quach is an illustrator in Los Angeles who lives in a house that's almost a hundred years old. She started drawing comics to amuse her students when she was an art teacher. Since then, she's drawn hundreds of comics, including the Internet hit Boys' Night and the wordless spooky story Weirdy. She is ambidextrous and can draw upside down.
RSVP
Bookings are closed for this event.