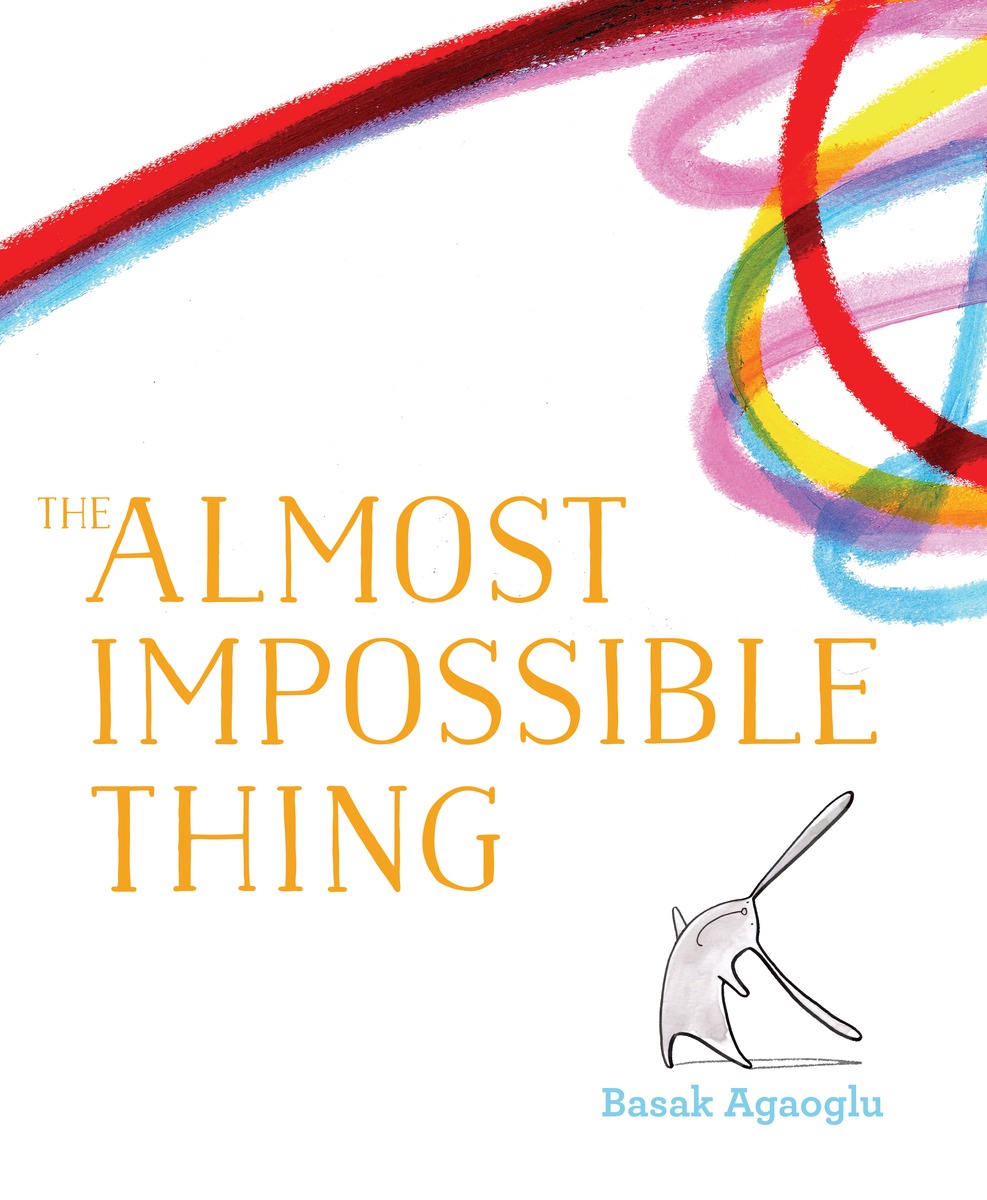 Sunday May 21, 2017
11:30 am - 12:30 pm
POWERHOUSE on 8th [Park Slope]
1111 8th Ave
Brooklyn, NY 11215
RSVP appreciated:
Please fill out the "Bookings" form at the bottom of this page.
-or-
Send the name of the event and number of attendees to our RSVP email.
---
"Once upon a time there was a dream, a dream that tried to take shape…"
About The Almost Impossible Thing:
The idea behind Basak Agaoglu's ethereal debut picture book, THE ALMOST IMPOSSIBLE THING, was born after Basak got stuck on a mountain for a week during the Nepal earthquake. Through this pivotal life event, she gained some perspective, and decided to move back to Brooklyn to pursue her dream: illustrating a children's book.
A tribute to teamwork and big dreams, THE ALMOST IMPOSSIBLE THING shows that with a little perseverance, even the most outlandish ideas can become a reality.
When a bunny spots a bird flying, making colorful loop-de-loops in the air, a dream is born – she decides she is going to fly too! But it's not a task that can be accomplished alone. From page to page, each new bunny trains to strengthen a skill set. Through comical ski jumps, trampoline bounces, swings on the trapeze, and experiments with kites, somehow, some way, there must be a way to fly.
And there is! Teamwork.
About the Author/Illustrator:
Basak Agaoglu (www.basakagaoglu.com) was born and raised in Adana, Turkey, before moving to New York to pursue a degree at the Fashion Institute of Technology. After graduating, Basak began her career as a designer in the fashion industry while also working on illustrations for a children's book. The Almost Impossible Thing is Basak's debut picture book. She currently lives and works in Brooklyn, NY. Her popular Instagram (@BasakAgaoglu) has over 45,000 followers.
RSVP
Bookings are closed for this event.