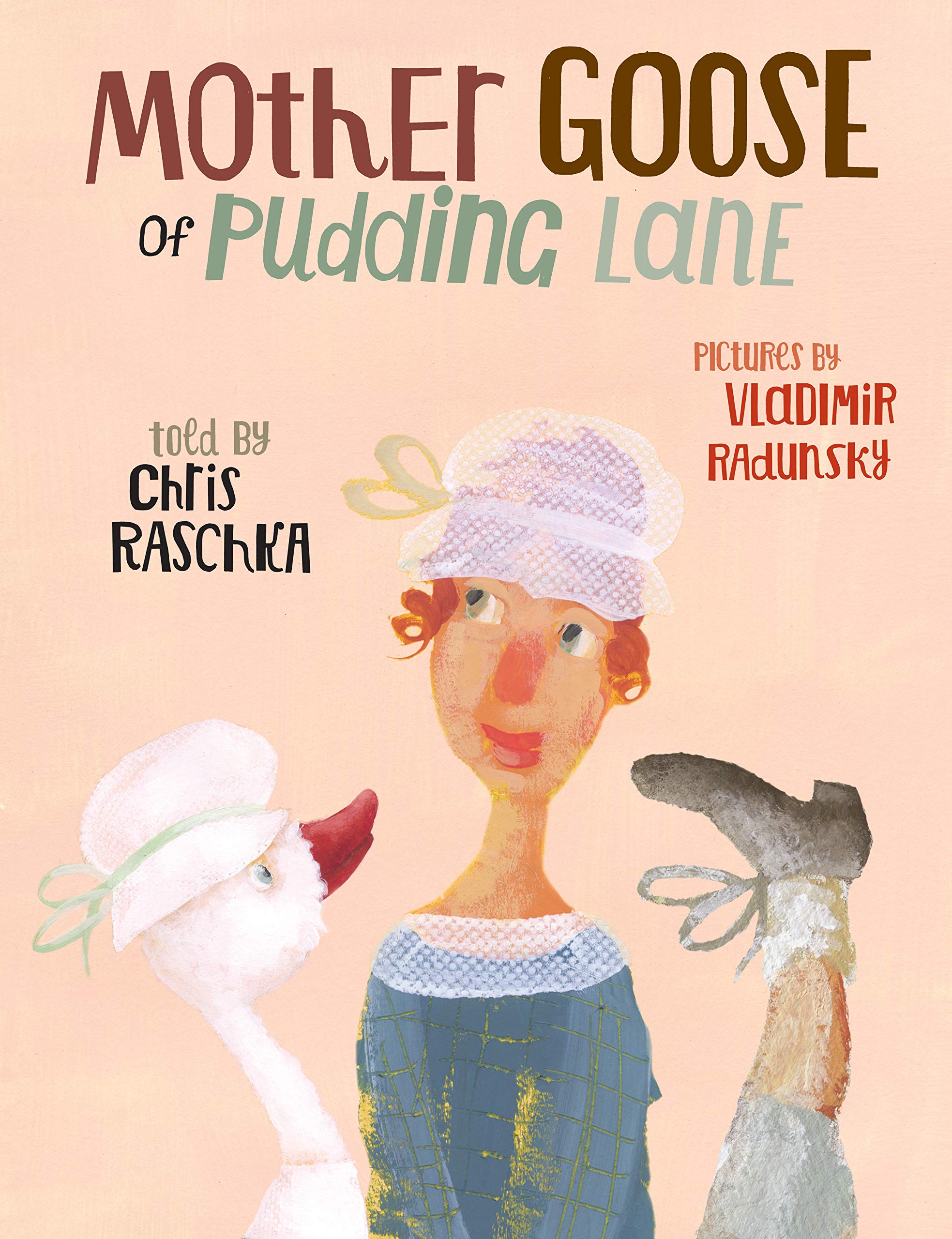 Sunday Mar 15, 2020
11:30 am - 12:00 pm
POWERHOUSE on 8th [Park Slope]
1111 8th Ave
Brooklyn, NY 11215
Category(ies)
RSVP encouraged & appreciated.
Please fill out the form at the bottom of this page if you plan on attending. Facebook event found here.
PLEASE NOTE: Submitting an RSVP for this event DOES NOT guarantee entrance. This is a free-access event — entrance will be on a first-come, first-served basis.
About the Book:
Mother Goose of Pudding Lane   
We all love to hear Mother Goose rhymes and riddles. But did you know that there was a real Mother Goose who lived in Boston more than three hundred years ago? In 1692, Elizabeth Foster married a widower with ten children. His name was Isaac Goose, and after they married, Elizabeth became Mother Goose. She and Isaac had four more children together, and to help her care for such a big and boisterous family, Mother Goose sang songs and lullabies and made up rhymes and poems. Her nursery rhymes and stories were published at a print shop on Pudding Lane in Boston, though no copies of her book exist today. In a book featuring some of Mother Goose's best-loved works, Vladimir Radunsky's bright and humorous illustrations and Chris Raschka's rhyming poems tell the little-known story of the Goose children, Isaac, and Elizabeth herself — the Mother Goose of Pudding Lane.
About the Author:
Chris Raschka is an author and illustrator of many books for children. He is the illustrator of The Hello, Goodbye Window by Norton Juster and the author-illustrator of A Ball for Daisy, both Caldecott Medal winners. He also illustrated four poetry collections by Paul B. Janeczko and is the author-illustrator of The Cosmobiography of Sun Ra. Chris Raschka lives in New York City.
RSVP
Bookings are closed for this event.