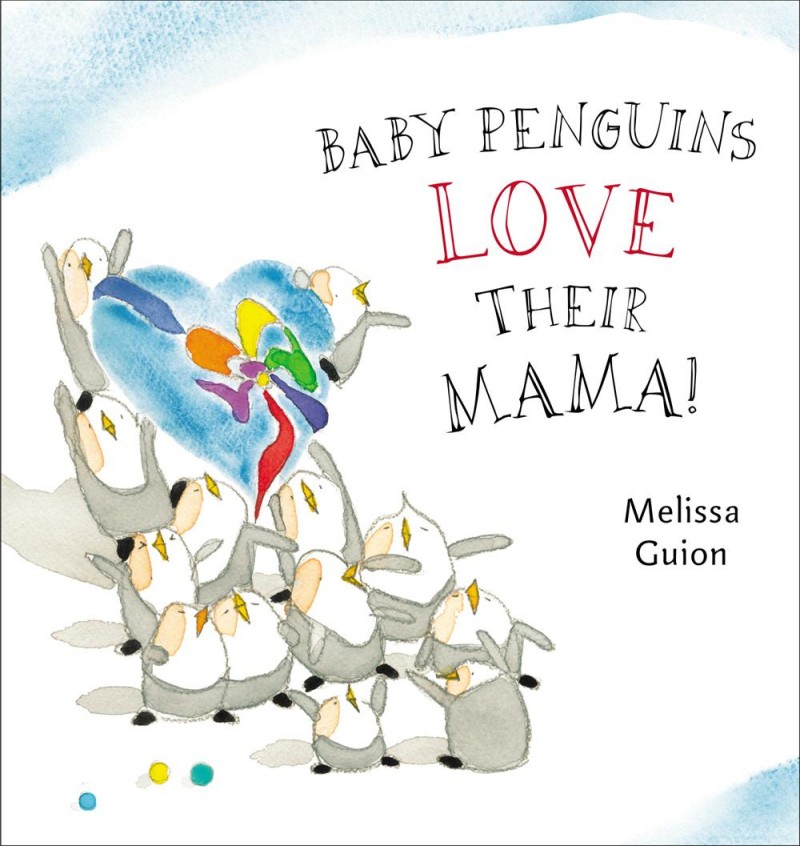 Sunday Feb 08, 2015
11:30 am - 12:30 pm
POWERHOUSE on 8th [Park Slope]
1111 8th Ave
Brooklyn, NY 11215
For more information, please call 718.801.8375
RSVP appreciated: RSVP@powerHouseArena.com
-or-
Please fill out the "Bookings" form at the bottom of this page.
---
Join powerHouse favorite Melissa Guion for a special Valentine's Day-themed event, and tells the story of how some wily baby penguins show their mama how much they love her.
About Baby Penguins Love Their Mama!: 
Baby Penguins are back! And this time they've got a surprise for Mama…
When you're a mama penguin with lots (and lots) of little ones to take care of, the days can melt together in a blur. Monday: swimming lessons. Tuesday: sliding. Wednesday: waddling. And on and on. Mama loves her babies so much. Do they know, she wonders, just how much?
As it turns out, they do–because they love her just as much! And to show it, they surprise her with a thoughtful gesture of their own on Sunday.
In her companion to Baby Penguins Everywhere! Melissa Guion offers another adorable book for sharing between mother and child. A perfect Valentine's Day gift for the person who is always there for us.
About the Author/Illustrator:
Melissa Guion grew up in West Caldwell, New Jersey. Her debut picture book, Baby Penguins Everywhere!, was selected for The Original Art 2012 exhibition at the Society of Illustrators. In addition to writing children's books, Melissa is a drummer and a writer for Tom Tom Magazine. She lives in Brooklyn, New York.
RSVP
Bookings are closed for this event.