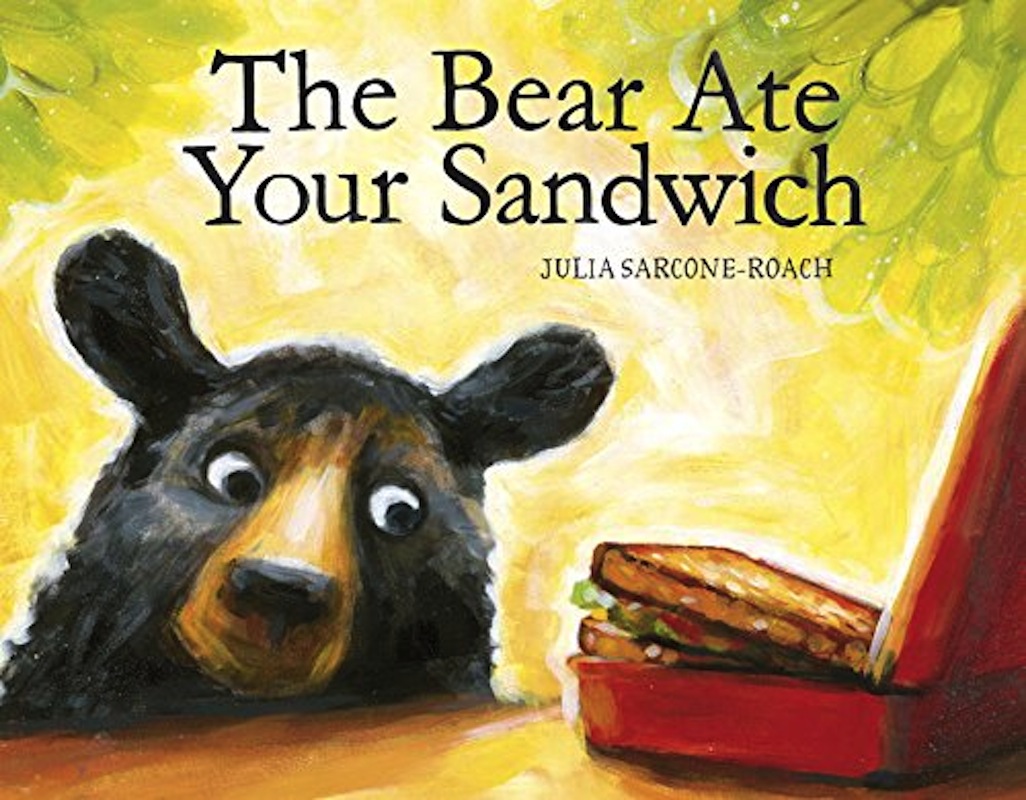 Sunday Jan 25, 2015
11:30 am - 12:30 pm
POWERHOUSE on 8th [Park Slope]
1111 8th Ave
Brooklyn, NY 11215
For more information, please call 718.801.8375
RSVP appreciated: RSVP@powerHouseArena.com
-or-
Please fill out the "Bookings" form at the bottom of this page.
---
Join us as Julia Sarcone-Roach stops by for Sunday morning story time and reads from her book The Bear Ate Your Sandwich!
About The Bear Ate Your Sandwich:
"An unseen narrator explains what became of a missing sandwich in an inventive selection that places the blame on a bear–but not in the way one might expect. ..this enjoyable romp is sure to elicit giggles. Young readers and listeners will laugh out loud as they closely examine the pictures and find the jokes in this highly interactive urban adventure." — Kirkus Reviews
By now I think you know what happened to your sandwich.
But you may not know how it happened.
So let me tell you.
It all started with the bear . . .
So begins Julia Sarcone-Roach's delicious tale of a bear, lost in the city, who happens upon an unattended sandwich in the park. The bear's journey from forest to city and back home again is full of happy accidents, funny encounters, and sensory delights. The story is so engrossing, it's not until the very end that we begin to suspect this is a TALL tale.
The wonderfully told story, spectacular illustrations, and surprise ending make this Julia Sarcone-Roach's best book to date. You'll want to share it with your friends (and keep a close eye on your lunch).
About the Author
Julia Sarcone-Roach studied film and animation at the Rhode Island School of Design.  Her award-winning animated film Call of the Wild has been shown in film festivals throughout the world.  She grew up in Arlington, Virginia and now lives in Brooklyn, New York, where she writes and illustrates picture books.
RSVP
Bookings are closed for this event.