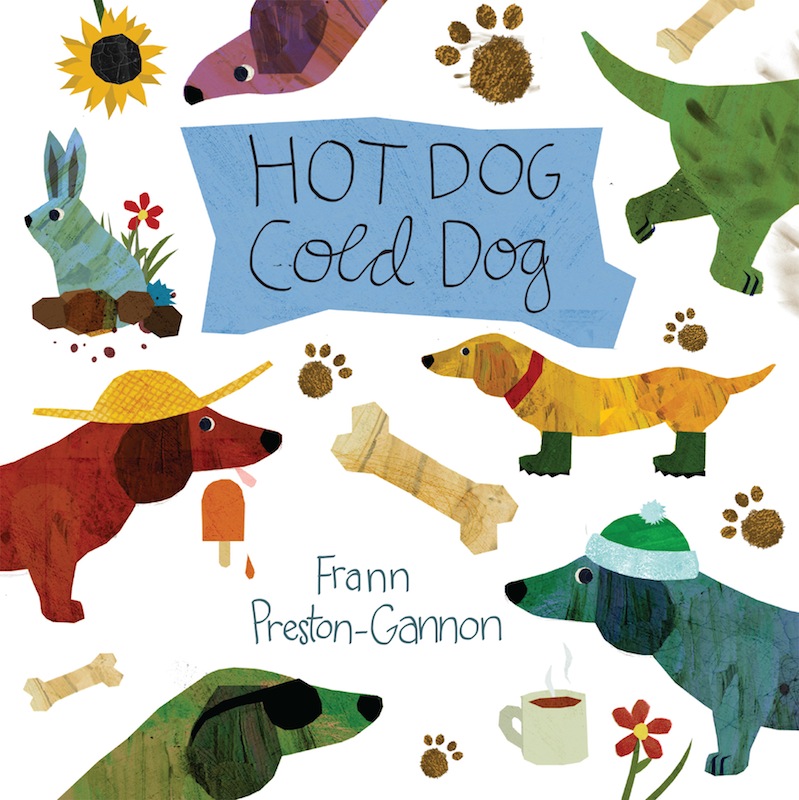 Sunday May 04, 2014
11:30 am - 12:00 pm
POWERHOUSE on 8th [Park Slope]
1111 8th Ave
Brooklyn, NY 11215
Category(ies)
Ages 3-7
For more information, please call 718-801-8375
RSVP appreciated: RSVP@POWERHOUSEon8th.com
---
Join us as Frann Preston-Gannon hosts Sunday morning Story Time and reads from Hot Dog, Cold Dog.
About Hot Dog, Cold Dog:
Vibrant, collage-like illustrations paired with simple rhyming text show off the comically lovable proportions of the dachshund with its short legs and long body, spirited nature, and cheerful temperament. Hot Dog, Cold Dog reveals an adorable array of wiener dog looks, showing kids the fun times these little pups have as they visit the beach, cavort in the snow, dig in the garden, jump to the ceiling, and even ride a skateboard—all the while giving a lesson in opposites.
From award-winning author/illustrator Frann Preston-Gannon comes this celebration of dachshunds in all their variety—perfect for dog-lovers of every age!
About the Author/Illustrator:
Frann Preston-Gannon is a UK-based illustrator and author. Her varied clients have included The Sunday Times and Burt's Bees. Her first book, The Journey Home, was published in October 2011 and has so far been shortlisted for four separate book awards including the Waterstone's Children's Prize. She has two other titles currently published in the UK, Dinosaur Farm and How to Lose a Lemur, which are to be published by Sterling in the US. She was the UK's first-ever Sendak Fellowship recipient, which sent her to work in residence with Maurice Sendak on his estate in Connecticut before his death in 2012.
---
RSVP
Bookings are closed for this event.