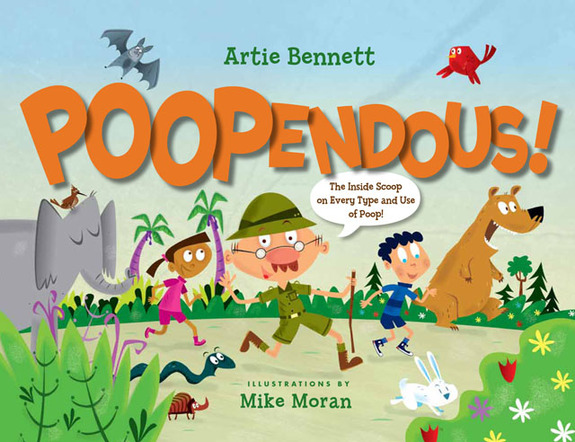 Sunday Dec 22, 2013
11:30 am - 12:00 pm
POWERHOUSE on 8th [Park Slope]
1111 8th Ave
Brooklyn, NY 11215
Category(ies)
Ages 4-8
For more information, please call 718-801-8375
RSVP appreciated: RSVP@POWERHOUSEon8th.com
---
Join us as Artie Bennett hosts Sunday morning story time and reads from his book, Poopendous.
About Poopendous:
Rhyming couplets feature Professor Poopdeck and two young friends as he takes them on a type of poop safari. Words for poop (i.e. guano, number two, ca-ca), its forms and styles (cubes, tubular, wet and dry), and myriad of uses (i.e. souvenirs, a means of tracking and marking, housing insulation, food, fertilizer, fuel) are all conveyed with humor and a certain demand for respect. It's a book that says: Don't just flush this stuff away! While it may dismay and stink, there's more to this stuff than you might think!
About the Author:
Artie Bennett is the inspired creator of The Butt Book, a "good-natured hymn of praise to rear ends in all their variety" (The Horn Book). Here Mr. Bennett once again combines fascinating facts with elegant rhyme to bring kids an illuminating look at a topic that shouldn't offend us, and is actually quite poop-endous! The author lives in Brooklyn, NY.
---
RSVP
Bookings are closed for this event.