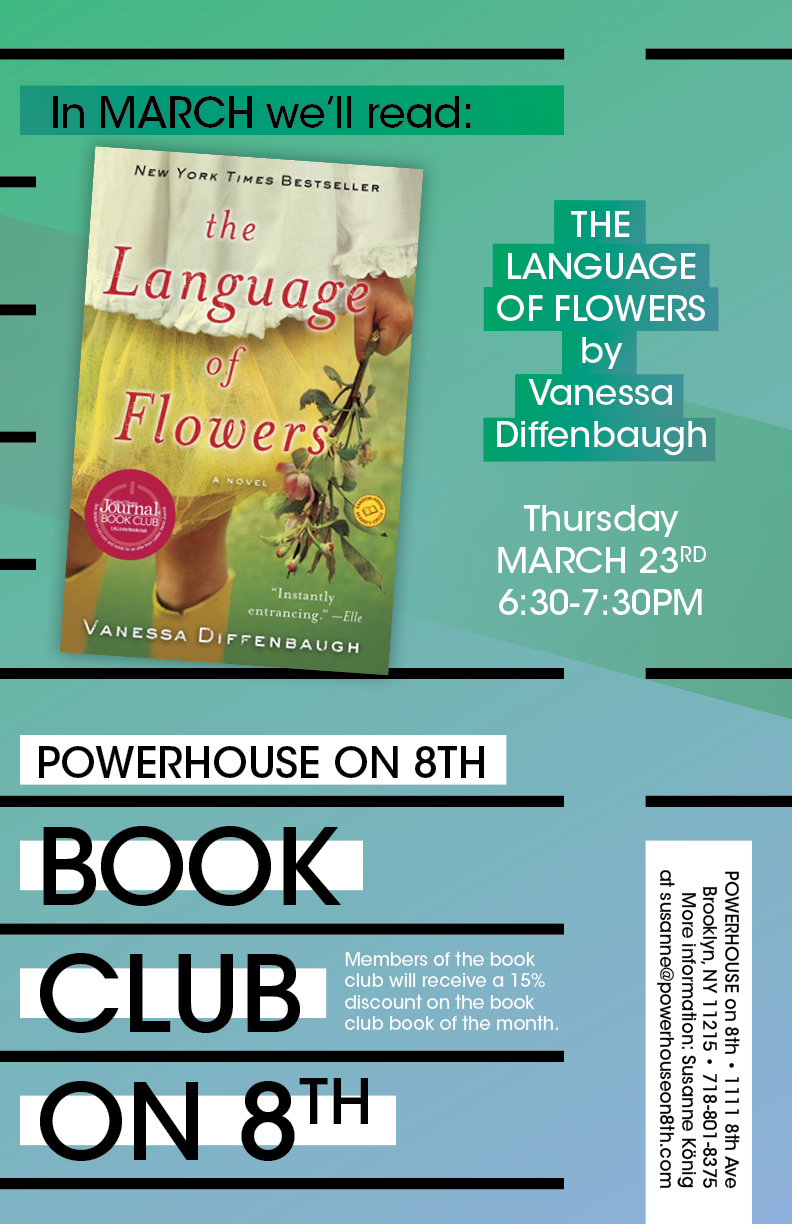 Thursday Mar 23, 2017
6:30 pm - 7:30 pm
POWERHOUSE on 8th [Park Slope]
1111 8th Ave
Brooklyn, NY 11215
The Language of Flowers tells the story of Victoria Jones, a child of the foster-care system, whose only connection to the world is through flowers and their meanings. Now eighteen and emancipated from the system with nowhere to go, Victoria realizes she has a gift for helping others through the flowers she chooses for them. But an unexpected encounter with a mysterious stranger and confrontation with a painful secret from her past has her looking to her future and a chance for happiness.
If you are unable to join us this month but are interested in joining the book club another time, please email Susanne Konig (Susanne@powerhouseon8th.com) for more details.
---
About the Author:
Vanessa Diffenbaugh was born and raised in northern California. After studying creative writing, she went on to teach art and technology to youth in low-income communities. She and her husband PK have four children: Donovan, Tre'von, Graciela and Miles. Vanessa is also the co-founder of Camellia Network, whose mission is to create a nationwide movement to support youth transitioning from foster care. She and and her family live in Monterey, California.
We Never Asked for Wings is her second novel. Her first, The Language of Flowers, was published in over forty countries, and was a Sunday Times Top Ten bestseller in the UK.
RSVP
Bookings are closed for this event.