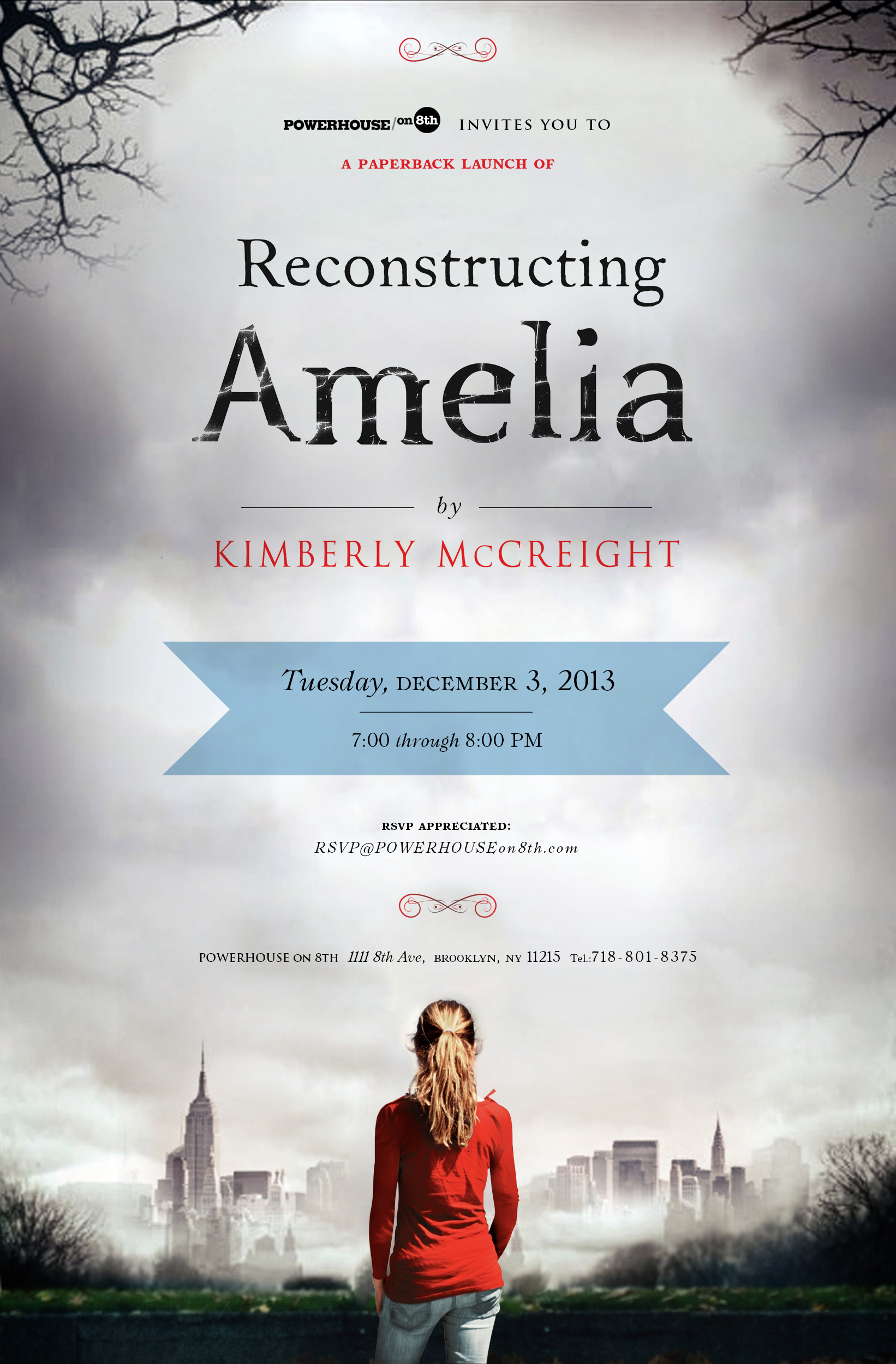 Tuesday Dec 03, 2013
7:00 pm - 8:00 pm
POWERHOUSE on 8th [Park Slope]
1111 8th Ave
Brooklyn, NY 11215
For more information, please call 718-801-8375
RSVP appreciated: RSVP@POWERHOUSEon8th.com
---
About RECONSTRUCTING AMELIA:
Spending several weeks on the New York Times bestseller list, Kimberly McCreight's debut novel grabbed the attention of Gone Girl and Defending Jacob fans last spring with its well-struck balance between intrigue and heart.  Releasing in paperback this winter, RECONSTRUCTING AMELIA is the story of secret first loves, old friendships and the cruelty of an all-girls club steeped in tradition, but most of all, it is the story of one mother's love.  At once poignant and suspenseful, McCreight explores the chilling reality of teen life in the age of social networking, asking just how much even the most dedicated mother can really know about her child's life.
As a single mother, it has always been just Kate and Amelia, united against the world.  So when Kate, a law firm partner, gets a phone call from Amelia's exclusive private school summoning her to Brooklyn in the middle of an important meeting, she's immediately skeptical. What could her over-achieving, well-behaved daughter possibly have done? But by the time Kate arrives, the answer no longer matters.  Nothing does.  Amelia has jumped to her death from the roof of the school.  Clouded by guilt and grief, Kate accepts the school's suspect explanation of events: that Amelia, distraught after being caught cheating, chose to end her own life.  That is, until she receives an anonymous text: Amelia didn't jump.  Digging into Amelia's emails, texts, and Facebook posts, Kate sets out to reconstruct the last troubled days of her daughter's life until she discovers, finally, the heartbreaking truth about what really happened up on that roof.
RECONSTRUCTING AMELIA was inspired by McCreight's own fears as a mother of two girls. "How on earth—in a world so filled with dangers, big and small—will I ever keep them safe?" she wondered. "Perhaps I worry because I'm especially fatalistic. But I don't think so. I think I worry because, deep down, I know the truth: that there is only so much I can do to protect my girls. That's what I thought a couple of years back when I read about the star student and athlete who committed suicide by jumping out a window at Dalton. It's what I thought when I heard about Tyler Clementi's tragic leap from the George Washington Bridge after he was surreptitiously videotaped with another man.  And it was brought back to me again last spring when a New Jersey teenager named Lennon Baldwin hung himself allegedly in response to cyber-bullying."
Bullying makes headlines whenever another tortured teen takes his or her life. This appalling pandemic—Huffington Post recently reported that as many as 53% of teens are targets of cyber-bullying—is at the troubled heart of Kimberly McCreight's stunning debut novel, RECONSTRUCTING AMELIA.
About the Author: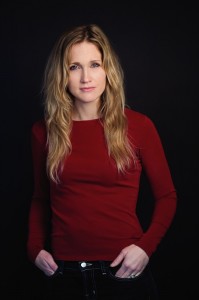 Kimberly McCreight, named one of Entertainment Weekly's "13 to Watch in 2013," attended Vassar and the University of Pennsylvania Law School from which she graduated cum laude. After several years as a litigation associate at one of New York City's biggest law firms, she left the practice of law to write full-time.  Her work has appeared in such publications as Antietam Review, Oxford Magazine, and Babble.  She lives in Park Slope, Brooklyn with her husband and two daughters.
---
RSVP
Bookings are closed for this event.