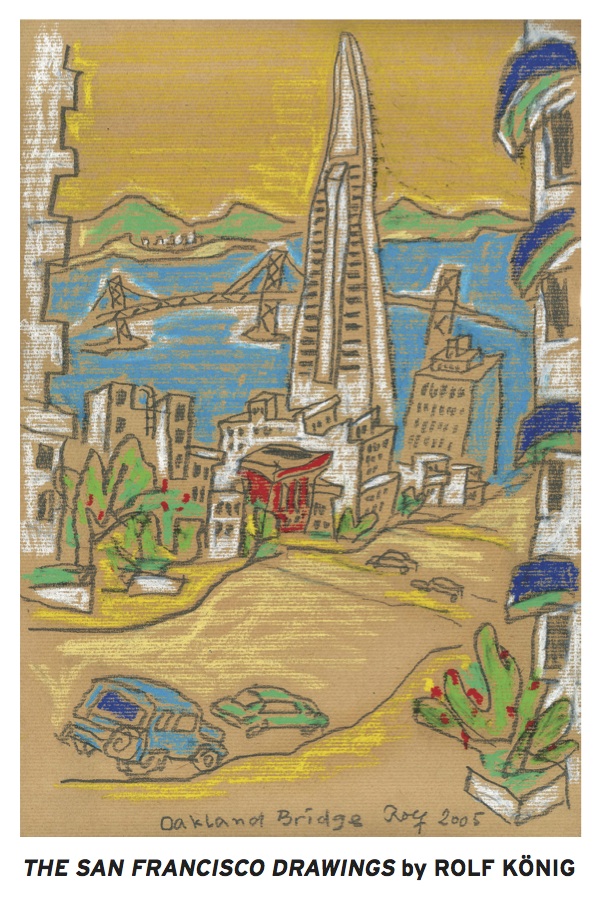 Tuesday Sep 24, 2013
7:00 pm - 8:30 pm
POWERHOUSE on 8th [Park Slope]
1111 8th Ave
Brooklyn, NY 11215
Category(ies)
For more information, please call 718-801-8375
RSVP appreciated: RSVP@POWERHOUSEon8th.com
Drinks will be served.
---
About the Artist:
Born in Munich, Germany in 1939, Rolf König studied Fine Arts in East Berlin. In 1975 he escaped from East Germany and lived in West Berlin and later set up his first artist studio in Düsseldorf. Since 1978 König has devoted his creative energies to exploring the emotional dimensions of man rather than focusing on external realities.
In the past 30 years he has regularly undertaken extensive work trips to cities such as London, New York, San Francisco, and the Southwest. König has exhibited internationally since 1990.
He currently lives and works in a castle in Belgium.
---
For more information, please contact
Susanne Konig
email: susanne@powerhousearena.com
tel: 212-604-9074 x116
RSVP
Bookings are closed for this event.