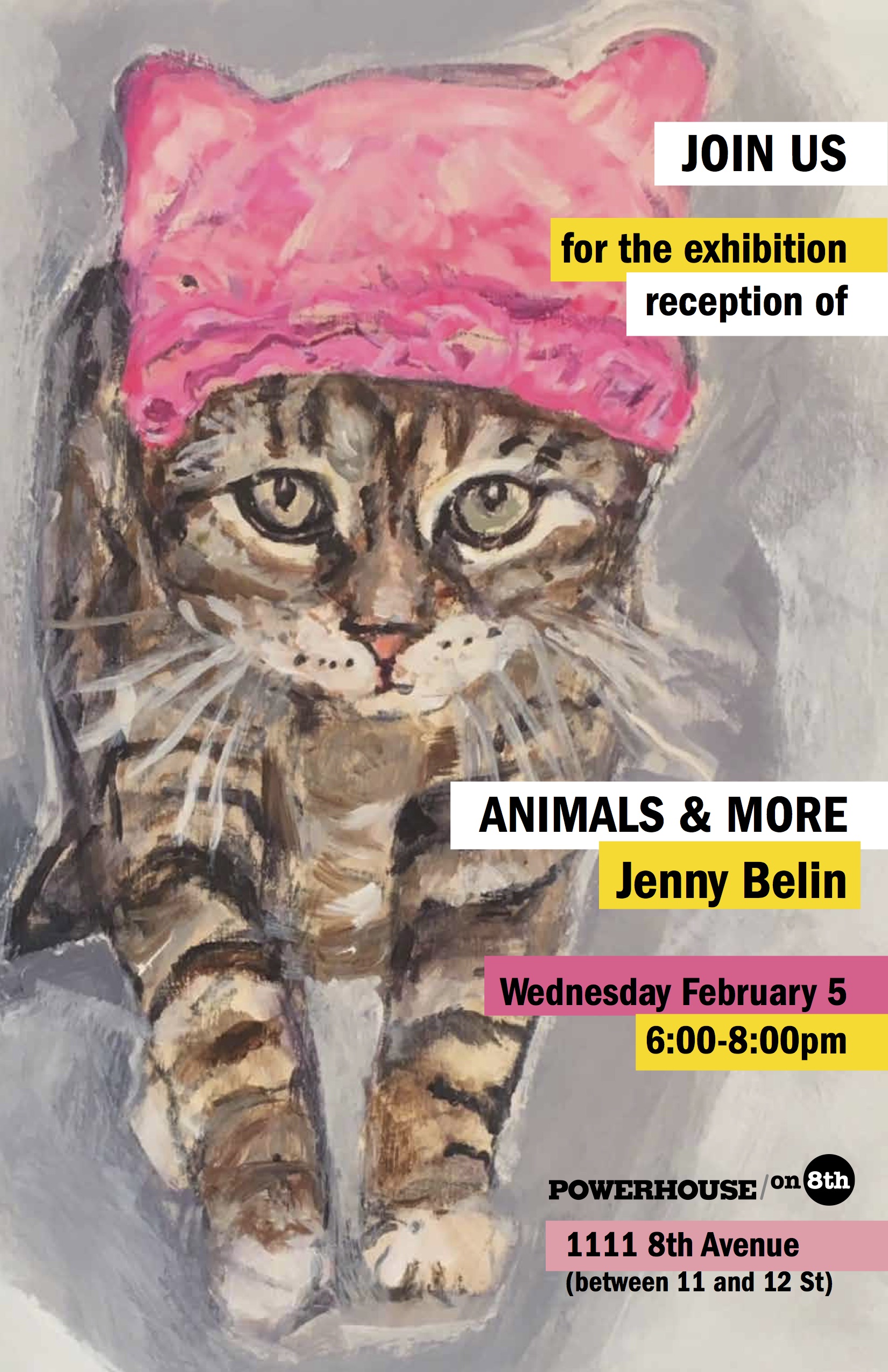 Wednesday Feb 05, 2020
6:00 pm - 8:00 pm
POWERHOUSE on 8th [Park Slope]
1111 8th Ave
Brooklyn, NY 11215
Category(ies)
RSVP encouraged & appreciated.
Please fill out the form at the bottom of this page if you plan on attending. Facebook link can be found here.
Artist Bio:
Jenny Belin is a Brooklyn based artist. Over the past 20 years her work has been exhibited in numerous solo and group shows in New York, Los Angeles and London.
Her artwork centers mostly on pet portraiture, and most recently she shifted her focus onto feminist portraiture.