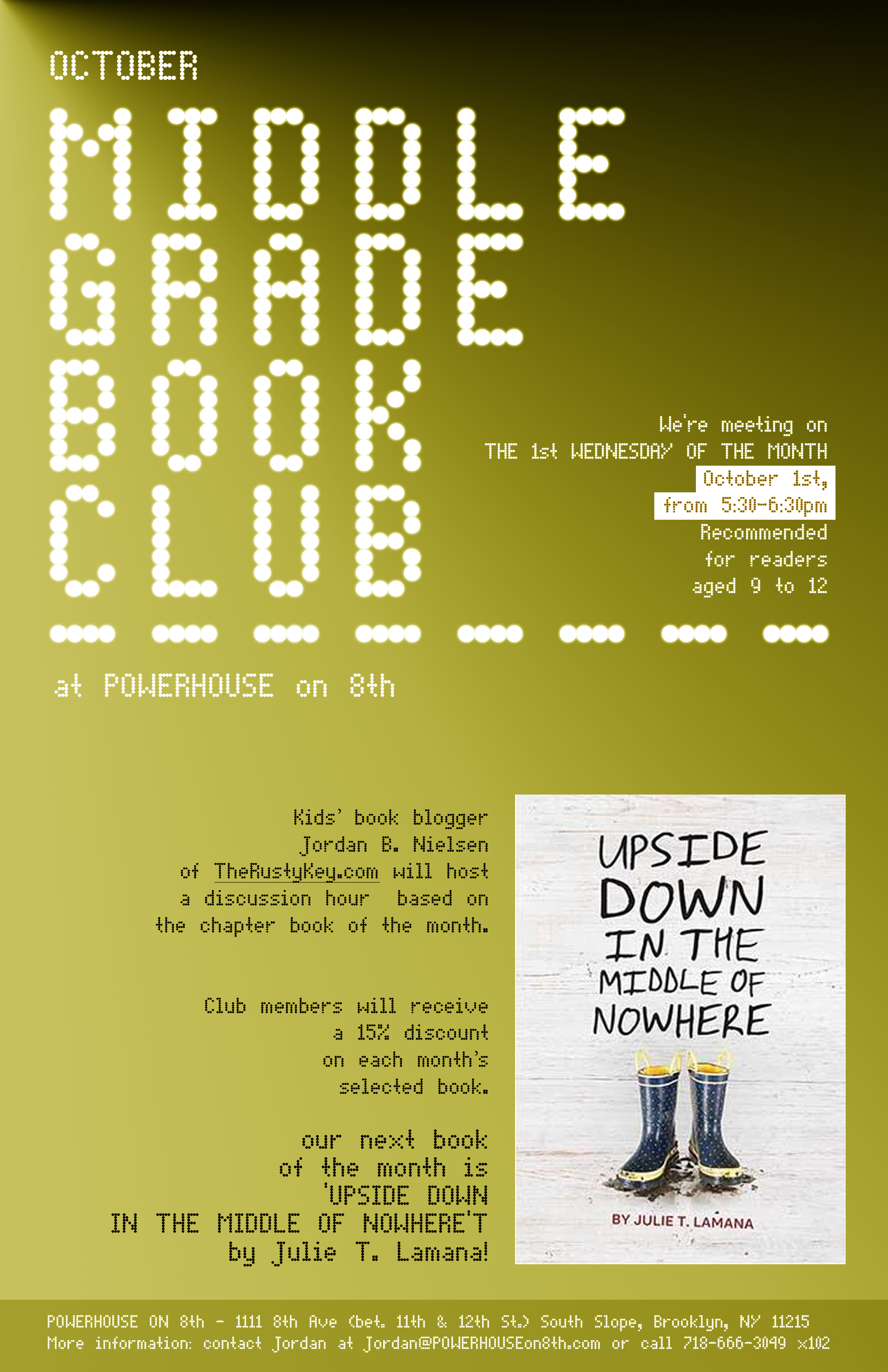 Wednesday Oct 01, 2014
5:30 pm - 6:30 pm
POWERHOUSE on 8th [Park Slope]
1111 8th Ave
Brooklyn, NY 11215
Reading
Ages 9-12
For more information, please call 718.666.3049 x102
RSVP appreciated: RSVP@POWERHOUSEon8th.com
---
Kids' book blogger Jordan B. Nielsen of TheRustyKey.com will host a discussion hour based on Upside Down in the Middle of Nowhere by Julie T. Lamana.
Club members will receive a 15% discount on each month's selected books.
About the Book: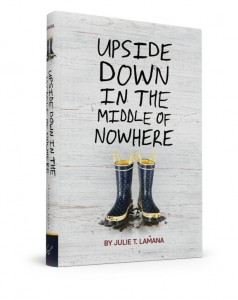 Armani Curtis can think about only one thing: her tenth birthday. All her friends are coming to her party, her mama is making a big cake, and she has a good feeling about a certain wrapped box. Turning ten is a big deal to Armani. It means she's older, wiser, more responsible. But when Hurricane Katrina hits the Lower Nines of New Orleans, Armani realizes that being ten means being brave, watching loved ones die, and mustering all her strength to help her family weather the storm. A powerful story of courage and survival, Upside Down in the Middle of Nowhere celebrates the miraculous power of hope and love in the face of the unthinkable.
RSVP
Bookings are closed for this event.