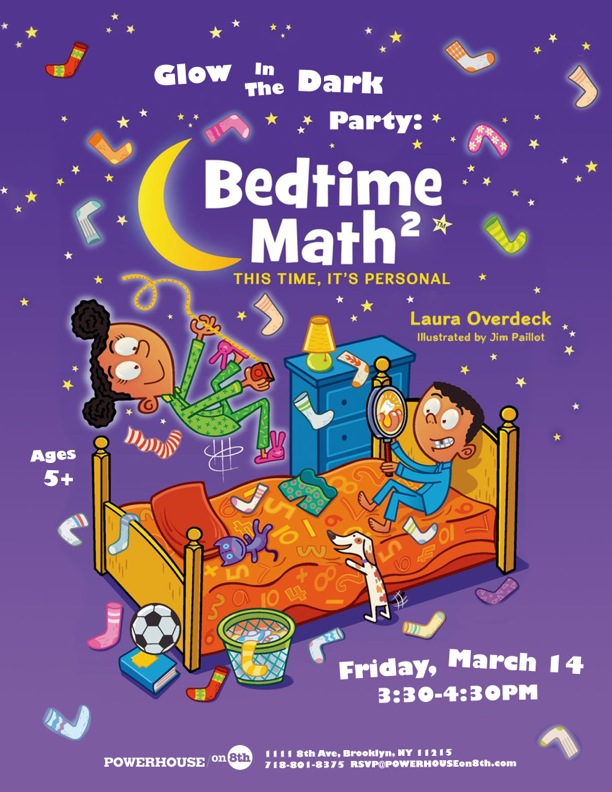 Friday Mar 14, 2014
3:30 pm - 4:30 pm
POWERHOUSE on 8th [Park Slope]
1111 8th Ave
Brooklyn, NY 11215
Category(ies)
Ages 5+
For more information, please call 718-801-8375
RSVP appreciated: RSVP@POWERHOUSEon8th.com
---
Laura Overdeck makes math a fun part of kids' everyday lives in this super sequel! In addition to reading some problems from the book, she'll help kids build their own geometric creations with glowsticks and styrofoam balls!
About BEDTIME MATH 2:
We all know it's wonderful to read bedtime stories to kids, but what about doing math? Many generations of Americans are uncomfortable with math and numbers, and too often we hear the phrase, "I'm just not good at it!" For decades, this attitude has trickled down from parents to their kids, and we now have a culture that finds math dry, intimidating, and just not cool. Bedtime Math wants to change all that.
This time, Bedtime Math 2 is getting personal and talking about Y.O.U. Inside this book, families will find fun, mischief-making math problems to tackle—math that isn't just kid-friendly, but actually kid-appealing. With over 100 math riddles on topics from missing socks and glitter to your favorite wild pet and how fast you can run, kids will find math isn't just fun, it can be found in their everyday lives. And with three different levels of challenge (Wee ones, Little kids, and Big kids), plus a brand-new Bonus question, there's something for everyone.
We can make numbers fun, and change the world, one Bedtime Math puzzle at a time.
About the Author: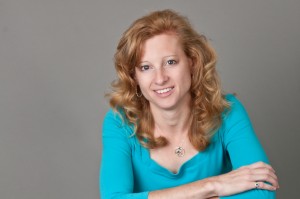 Laura Overdeck has a BA in astrophysics from Princeton University and knows numbers. Since she enjoys them so much, she (along with her husband John) decided to give their three children math problems instead of bedtime stories, and BEDTIME MATH was born. When not playing with numbers, Laura pursues her other interests, which include chocolate, wine, and Lego Mindstorms.
---
RSVP
Bookings are closed for this event.