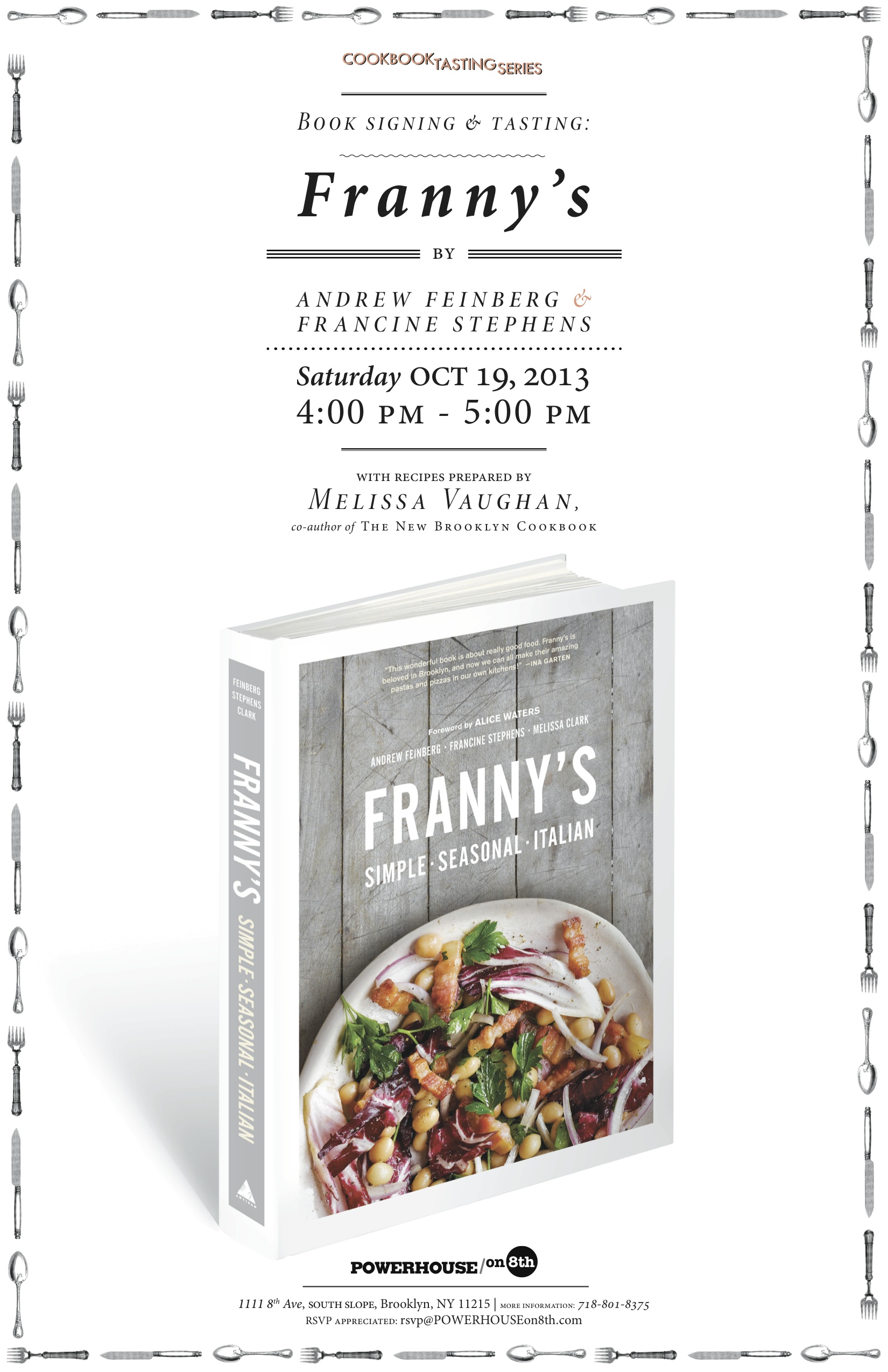 Saturday Oct 19, 2013
4:00 pm - 5:00 pm
POWERHOUSE on 8th [Park Slope]
1111 8th Ave
Brooklyn, NY 11215
For more information, please call 718-801-8375
RSVP appreciated: RSVP@POWERHOUSEon8th.com
-or-
Please fill out the "Bookings" form at the bottom of this page.
---
Melissa Vaughan (The New Brooklyn Cookbook) prepares wonderful dishes using recipes from Franny's, the cookbook inspired by the local restaurant of the same name. Andrew and Francine will also be on-hand to sign books.
About FRANNY'S:

Simplicity can be exceptional when carefully selected, peak-season ingredients meet techniques that heighten the best of their natural flavor. Uncomplicated, vibrant, deeply satisfying food is what you'll find in FRANNY'S: Simple Seasonal Italian, a 400-page tome for the home cook featuring more than 200 recipes from Andrew Feinberg and Francine Stephens's beloved restaurant of the same name, renowned for its fresh, rustic interpretation of Southern Italian cuisine.
Franny's, a pioneer of both Brooklyn's food scene and sustainable, ingredient-driven cuisine, is home to what Alice Waters calls "the best pizza in New York." Waters, who wrote the book's foreword, is joined in her praise by devotees across the globe—many of whom were drawn in by the wood-fired pies but also delighted by aromatic pastas, simply prepared vegetables, and house-cured meats. Newsweek included Franny's in their 2012 list of "The 101 Best Places to Eat in the World."
The recipes in FRANNY'S can be made every day, across all seasons—from the crisp Peas and Pea Shoots with Pecorino Romano and Mint (p. 72) to the briny and delicately spicy Clam, Chili, and Parsley Pizza (on p. 263 and adapted for brick-oven results in your own kitchen); from the bright Penne with Zucchini and Mint (p. 208) to the savory (and easily made at home) Fresh-Cured Pancetta (p. 192). The beauty of the dishes is that the ingredients are left unfettered. Feinberg says you only need five trusted kitchen standbys to prepare his food: olive oil, lemon juice, salt, pepper, and chili flakes. This is food that is inspired by—and exalts in—what's in season and within reach.
About the Authors: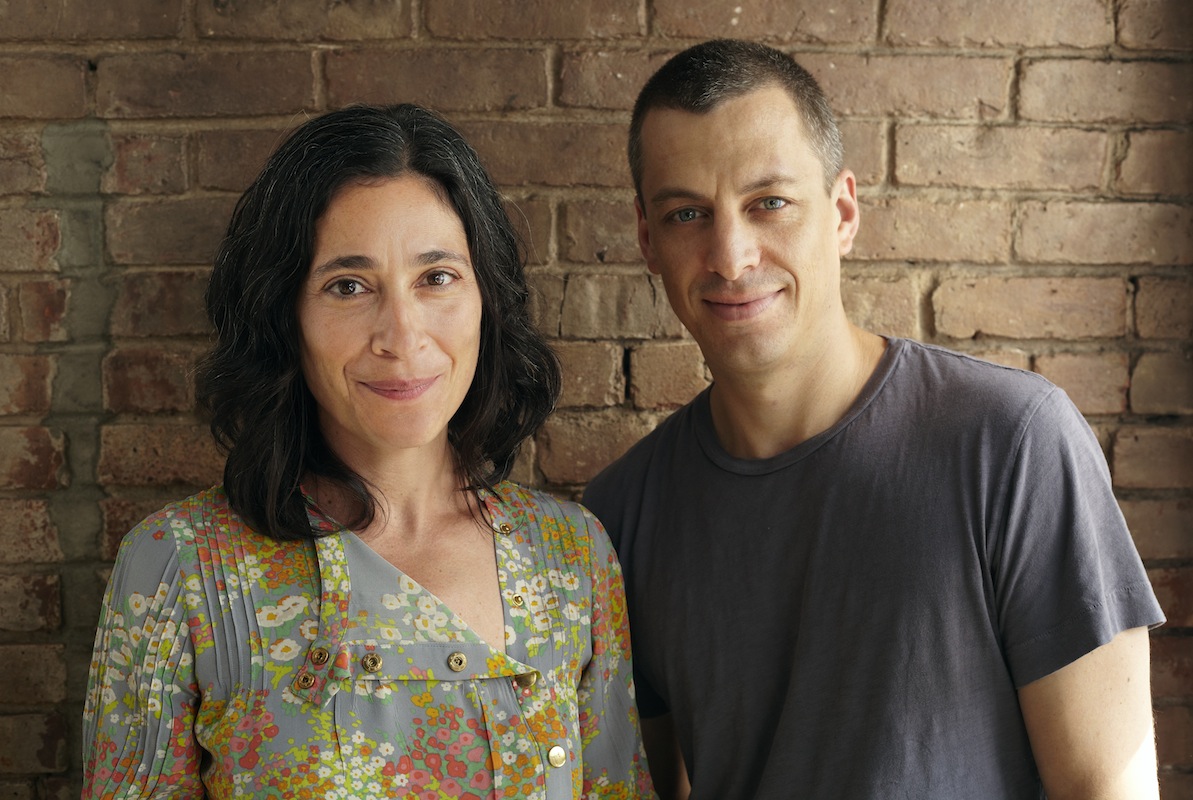 Andrew Feinberg and Francine Stephens are the owners of Franny's, Bklyn Larder, and Marco's in Park Slope, Brooklyn. They live in Brooklyn with their two children, Prue and Marco.
Melissa Vaughan, co-author of The New Brooklyn Cookbook, is a recipe developer and tester whose work has appeared in magazines (Real Simple, Cookie, Saveur, Every Day with Rachael Ray) and cookbooks by Daniel Boulud, Michael White, and Melissa Clark. She is a graduate of the Institute of Culinary Education
---
RSVP
Bookings are closed for this event.