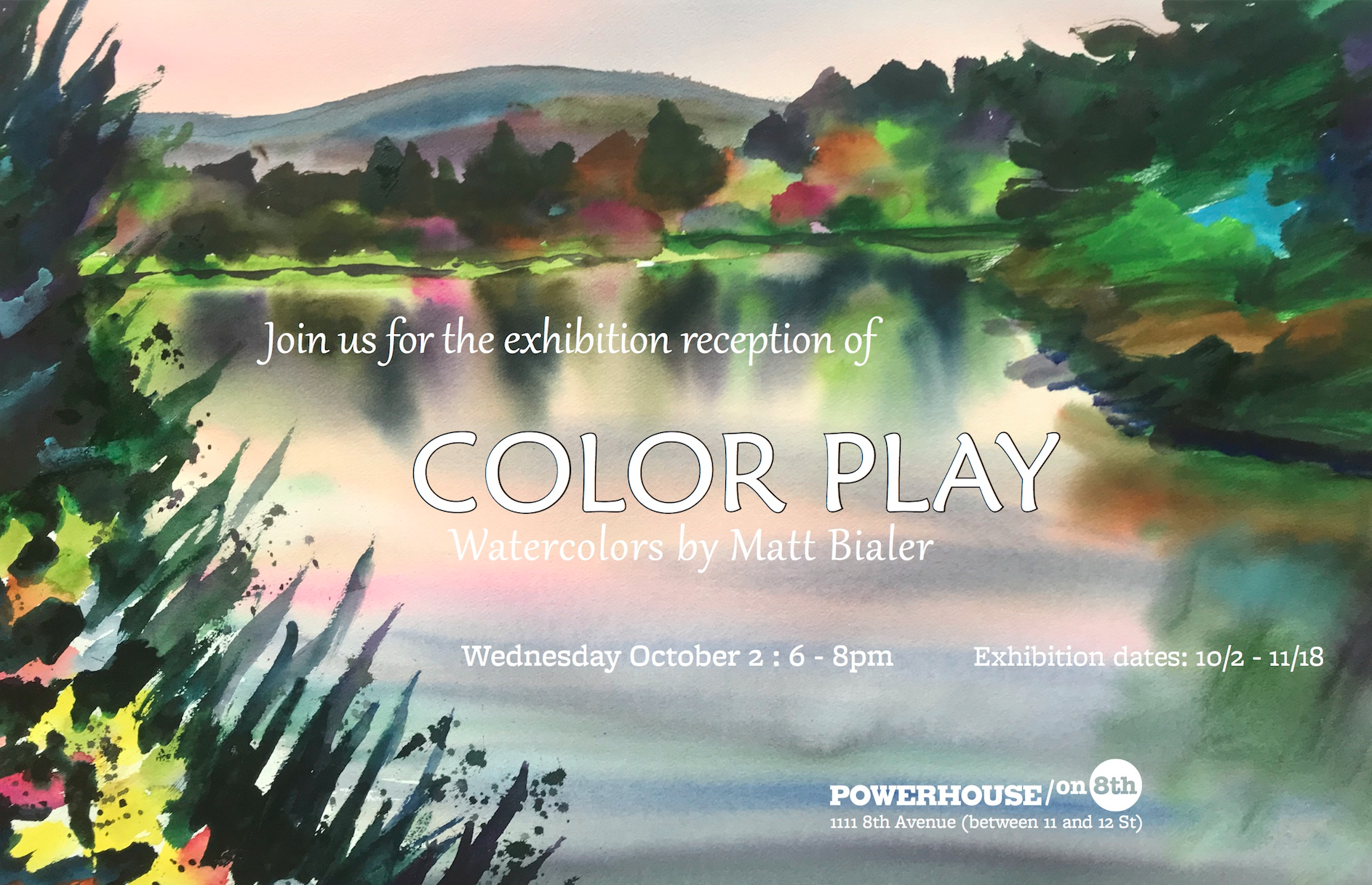 Wednesday Oct 02, 2019
6:00 pm - 8:00 pm
POWERHOUSE on 8th [Park Slope]
1111 8th Ave
Brooklyn, NY 11215
Category(ies)
RSVP encouraged & appreciated.
Please fill out the form at the bottom of this page if you plan on attending. Facebook event found here.
PLEASE NOTE: Submitting an RSVP for this event DOES NOT guarantee entrance. This is a free-access event — entrance will be on a first-come, first-served basis.
---
About the Artist.   
Matt Bialer's watercolor paintings of the Berkshires of western Massachusetts have been exhibited widely and are in many private collections. He is also the author of 17 volumes of poetry and his street photography is in the permanent collections of the Brooklyn Museum, the Museum of the City of New York and the New York Public Library. He lives in Park Slope with his seventeen your old daughter.
From the Artist.
My family has had a house in the Berkshires since 1997. My late wife and I used to love going up there even before the house was built. We got married next to the house where Edith Wharton once lived. I am someone who has to constantly keep busy creatively. I am a photographer in New York but I didn't want to photograph in this extraordinary place. I wanted to try something different and really challenge myself. I was so in awe of the beautiful landscape. The lakes and marshes and birches. I wanted to do something that reflected my reverence for this special and soulful place.
One day, my wife and I were in Mendocino, California. I woke up to see a watercolor class being taught right in front of our bed and breakfast. They were actually painting our inn. I watched them. It was May, 1999 and I decided this was what I wanted to do. Paint in watercolor. The class instructor was actually a famous watercolor painter named Charles Reid. That summer, I took my first watercolor class and I have never stopped painting.
**The exhibition will be on view until November 18.
RSVP
Bookings are closed for this event.