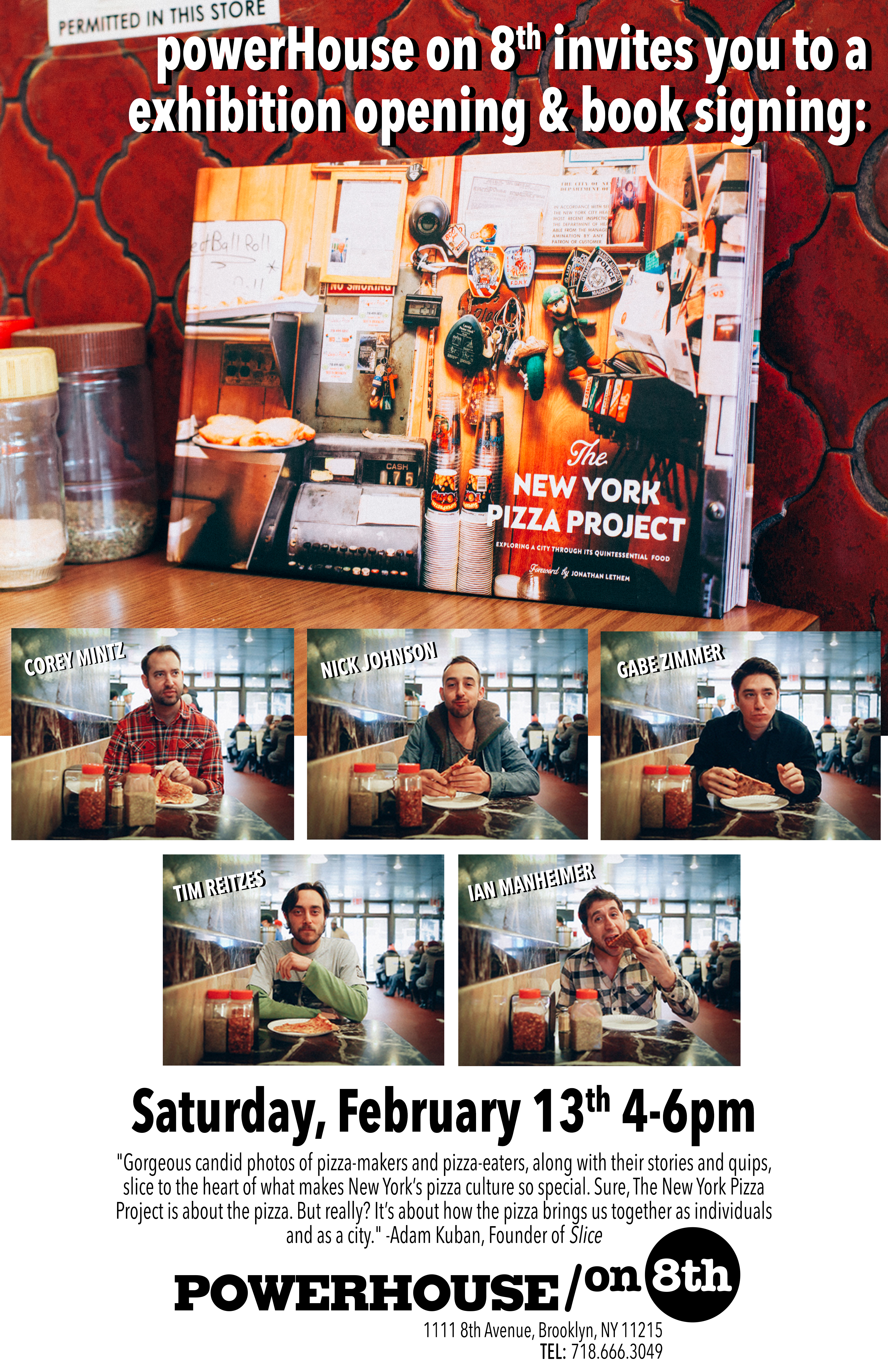 Saturday Feb 13, 2016
4:00 pm - 6:00 pm
POWERHOUSE on 8th [Park Slope]
1111 8th Ave
Brooklyn, NY 11215
For more information, please call 718-801-8375
RSVP appreciated: RSVP@POWERHOUSEon8th.com
---
Join us for a gallery opening showcasing prints from The New York Pizza Project, a beautifully printed coffee table book that documents the heart and soul of NYCs last authentic pizzerias.
About The New York Pizza Project:
"Gorgeous candid photos of pizza-makers and pizza-eaters, along with their stories and quips, slice to the heart of what makes New York's pizza culture so special. Sure, The New York Pizza Project is about the pizza. But really? It's about how the pizza brings us together as individuals and as a city." -Adam Kuban – Founder of Slice
"We grew up in a New York City that was always moving, always changing. Yet today, the change feels different. As the rise of chain stores, condos, and banks threaten to dominate the urban landscape of New York City, pizza shops serve as guardians of authenticity in the face of homogenization. This project is an homage to them and to the other small businesses that keep New York real."— The New York Pizza Project
The New York Pizza Project is a beautifully printed coffee table book documenting the heart and soul of New York City's last authentic pizzerias through photography and interviews taken over the last five years. The foreword is written by New York Times best-selling author, and native Brooklynite, Jonathan Lethem.
The book, created and published by five 30-year-old native New Yorkers, is the first
of its kind – focusing not on the pizza, but the people and places behind New York
City's favorite food. Over the past five years, the book's creators have visited over 100 pizzerias across the five boroughs – taking photographs and capturing the stories of customers, employees, and owners.
What started five years ago as a passion-project is now a Kickstarter funded, profes-
sionally designed and printed coffee table book. In May 2014, the team raised almost $30,000 on Kickstarter—nearly double their $15,000 goal. The campaign became a featured project of the Kickstarter staff, and was featured in Gothamist, Village Voice, Time Out NY, Huffington Post, and NYLON.
About the Creators: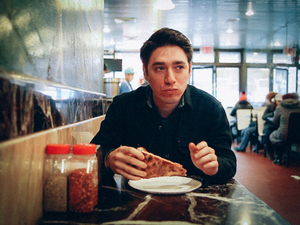 Gabe Zimmer is a photographer living large in the smallest apartment in Gowanus. He's a Park Slope native & plays squash excessively.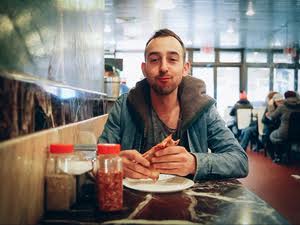 Nick Johnson is a graphic designer & photographer living in Cobble Hill. He grew up on the Upper West Side and enjoys the Mets and 90s rap music.
Ian Manheimer is product developer and activist, raised on the UWS, and living in Williamsburg. He believes that NYC has better pizza than Italy, and that deep dish isn't pizza at all.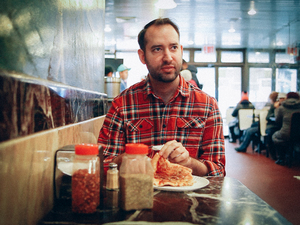 Corey Mintz is a graphic designer at a global architecture firm. He grew up in Park Slope and is an avid New York sports fan and travel enthusiast. He dreams of cheesy slices.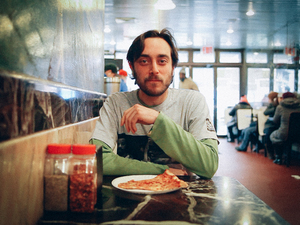 Tim Reitzes is a UX Designer living in Prospect Heights and is a native of the Upper West Side. He likes to cook and yell at the TV while watching the Knicks.
RSVP
Bookings are closed for this event.