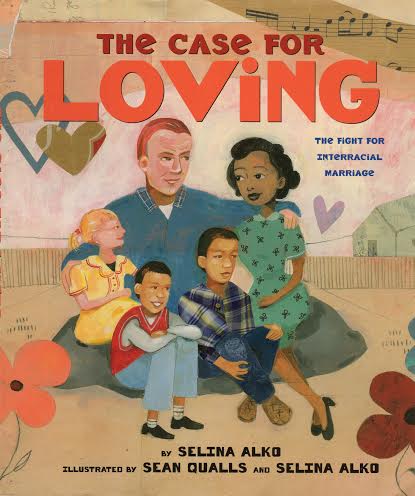 Sunday Feb 15, 2015
3:00 pm - 5:00 pm
For more information, please call 718.801.8375
RSVP appreciated: RSVP@powerHouseArena.com
-or-
Please fill out the "Bookings" form at the bottom of this page.
---
Come on over to Greenwood Park for the Brooklyn book launch of The Case for Loving: The Fight for Interracial Marriage by Selina Alko and Sean Qualls.
About The Case for Loving: The Fight for Interracial Marriage: 
"I support the freedom to marry for all. That's what Loving, and loving, are all about." — Mildred Loving, June 12, 2007
For most children these days it would come as a great shock to know that before 1967, they could not marry a person of a race different from their own. That was the year that the Supreme Court issued its decision in Loving v. Virginia.
This is the story of one brave family: Mildred Loving, Richard Perry Loving, and their three children. It is the story of how Mildred and Richard fell in love, and got married in Washington, D.C. But when they moved back to their hometown in Virginia, they were arrested (in dramatic fashion) for violating that state's laws against interracial marriage. The Lovings refused to allow their children to get the message that their parents' love was wrong and so they fought the unfair law, taking their case all the way to the Supreme Court – and won!
RSVP
Bookings are closed for this event.