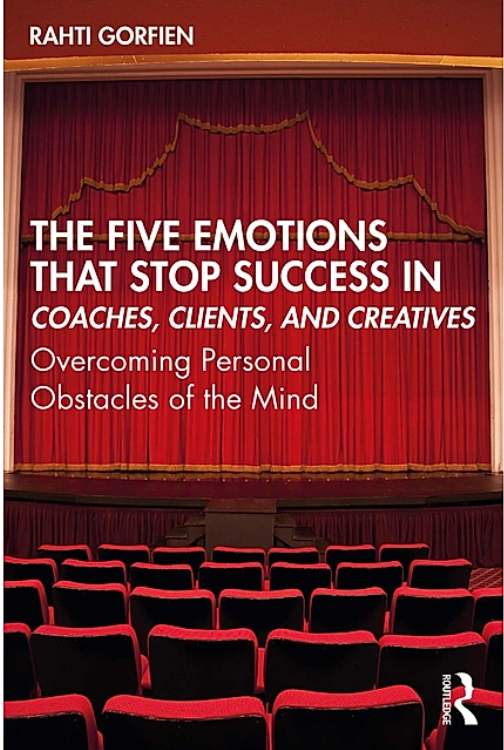 Tuesday Oct 17, 2023
6:00 pm - 8:00 pm
POWERHOUSE on 8th [Park Slope]
1111 8th Ave
Brooklyn, NY 11215
About the Book.
"You will thoroughly enjoy and benefit from hearing how these five emotions play themselves out in the lives of creatives—and how you as a coach or other helping professional can help your clients deal with these raw, difficult, and often paralyzing emotions." – Eric Maisel
This book uniquely identifies the five key emotions that prevent clients from reaching their full creative potential and provides coaches tools to help them overcome them, boosting their productivity as well as their ability to complete and promote their work and personal development.
Accessible and personable, Rahti Gorfien interweaves stories from her personal life and private practice to alleviate the burden of blockages creatives generated by their own divergent thinking, unconscious conditioning, and memory. She takes each mindset in turn, shame, grandiosity, envy, boredom, and fear, and explores each emotion and how coaches can practically help clients overcome them to achieve creative freedom and success personally and professionally. Filled with practical exercises and coaching theory throughout, this book will equip coaches with tools to inspire confidence in their clients to share their work with the world, silencing negative inner voices and fulfilling their professional creative goals.
This book is invaluable reading for coaches as well as artists, entrepreneurs, therapists, career advisors, social workers and those interested in finding methods of overcoming personal obstacles to making meaningful and authentic contributions through the freedom of their singular and passionate pursuits.
About the Author.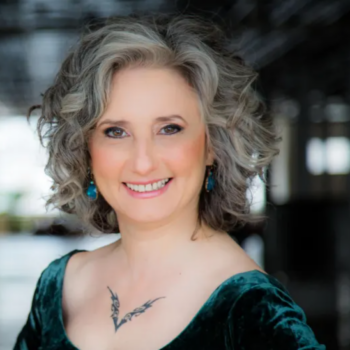 Rahti Gorfien is a certified life, ADHD, and creativity coach with over 30 years of experience. She is a former actor and stand-up comic who discovered her gift for facilitating change. Inspired by books like "The Artist's Way" and "Wishcraft," Rahti formed support groups and collaborative teams that resulted in successful ventures. Her diverse background as an actor, playwright, cook, and adoptive parent brings a unique perspective to her coaching style. Rahti holds multiple certifications, including PCC and ACCG, and has spoken at esteemed institutions. She is a respected writer, playwright, and radio host. Operating under Creative Calling Coaching, LLC, Rahti helps individuals realize their creative, vocational, and personal potential with humor and compassion.
RSVP
Bookings are closed for this event.