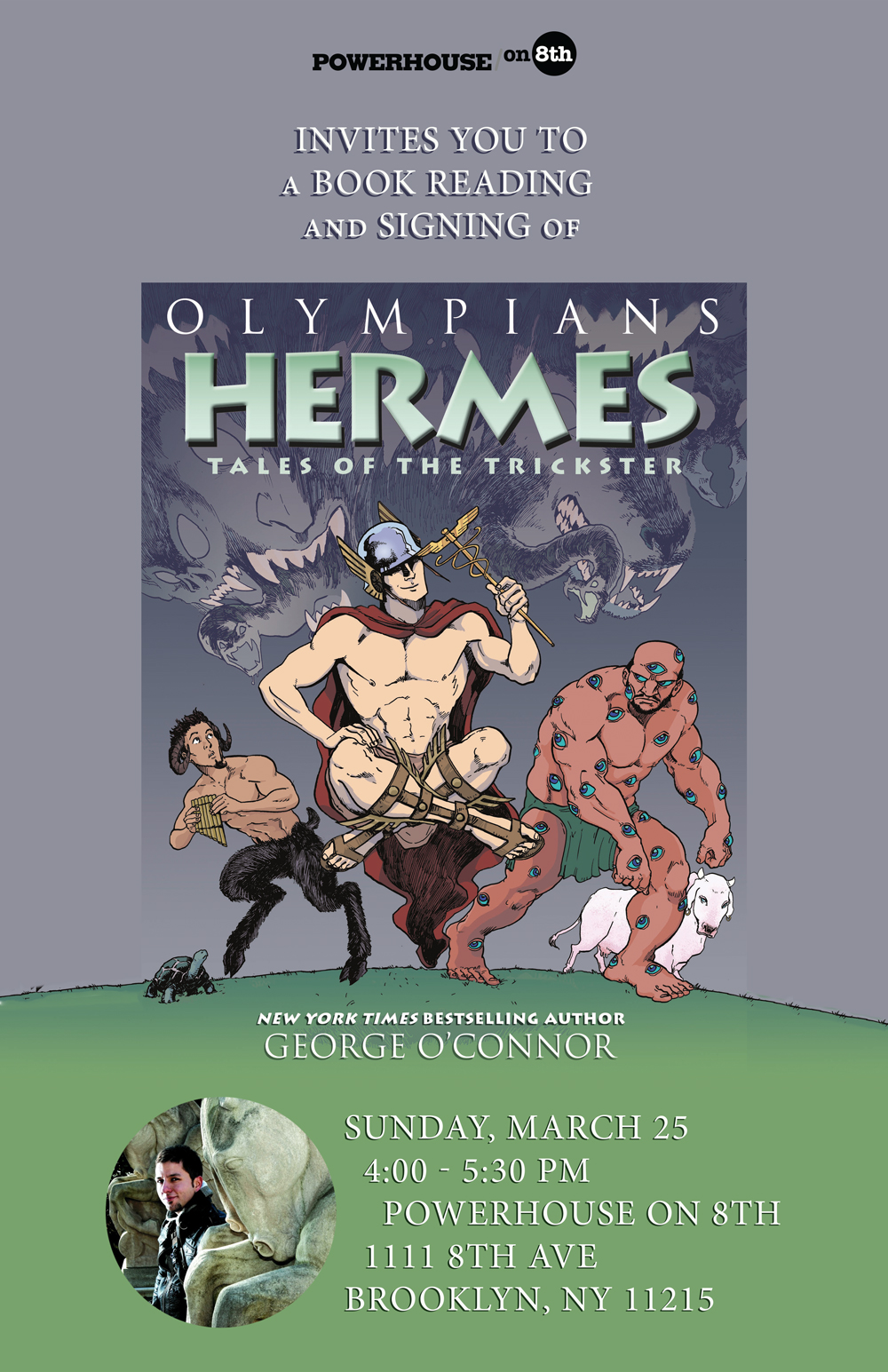 Sunday Mar 25, 2018
4:00 pm - 5:30 pm
POWERHOUSE on 8th [Park Slope]
1111 8th Ave
Brooklyn, NY 11215
RSVP appreciated. Please fill out the form at the bottom of this page if you plan on attending.
PLEASE NOTE: Submitting an RSVP for this event DOES NOT guarantee entrance. This is a free-access event — entrance will be on a first-come, first-served basis.
---
About the Book:
In the newest of the New York Times—bestselling Olympians series, author/artist George O'Connor focuses on Hermes, the trickster god.
In volume ten of Olympians, George O'Connor delves into the myth of Hermes, the trickster god. From his infancy, when he bewitches animals and bends them to his will (stealing a herd of Apollo's prize cattle in the bargain), to his adolescence and adulthood when he becomes father to the equally mischievous Pan, Hermes's story is wildly entertaining as he brings a little bit of chaos to everything he touches or creates.
About the Author: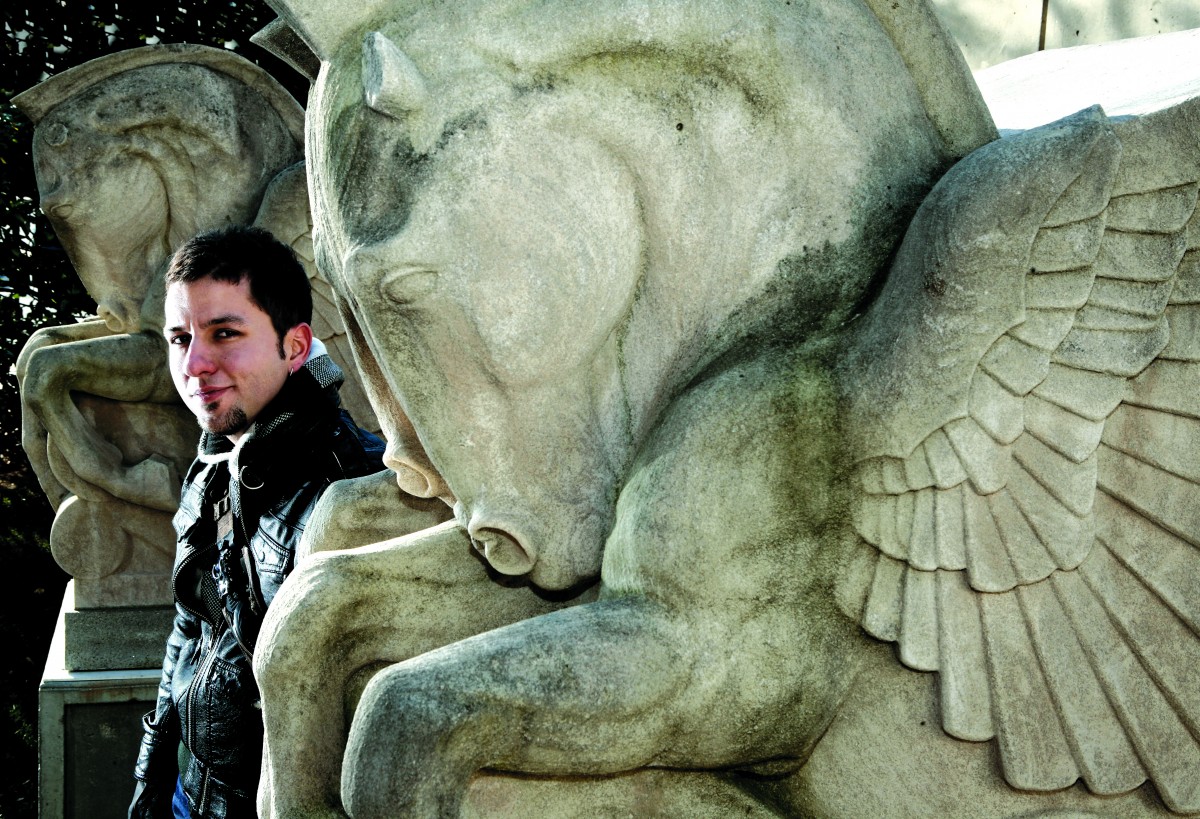 George O'Connor is the author of several picture books, including the New York Times bestseller Kapow!, Kersplash, and Sally and the Some-thing. His debut graphic novel, Journey into Mohawk Country, was published by First Second, as was Adam Rapp's Ball Peen Hammer, which O'Connor illustrated. His series The Olympians includes such titles as Poseidon, Hera, Athena, Hades, and Zeus.
RSVP
Bookings are closed for this event.