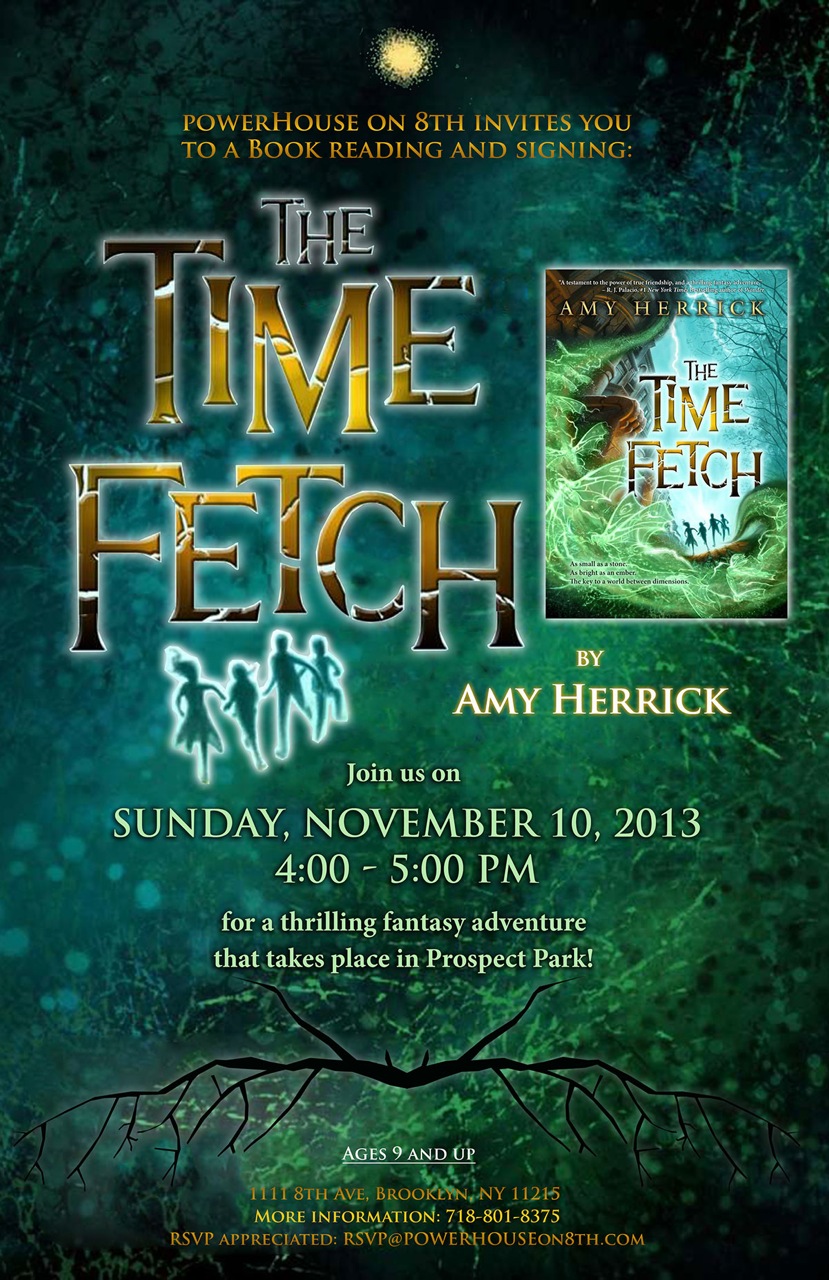 Sunday Nov 10, 2013
4:00 pm - 5:00 pm
POWERHOUSE on 8th [Park Slope]
1111 8th Ave
Brooklyn, NY 11215
Category(ies)
Ages 9+
For more information, please call 718-801-8375
RSVP appreciated: RSVP@POWERHOUSEon8th.com
---
Middle-school student Edward and his friends must undo the havoc caused by mysterious rock known as the Time Fetch. Some consider this lyrical middle grade debut set in Prospect Park, Brooklyn to be a hip, urban version of A Wrinkle in Time.
About THE TIME FETCH:
Under normal circumstances, a Time Fetch sends out its foragers to collect only those moments that will never be missed or regretted so that time can be redistributed where it is needed most. But when eighth-grader Edward mistakes a sleeping Fetch for an ordinary rock, the foragers are disturbed from their slumber and begin to gobble up time. As the fabric of space and time starts to unravel, Edward must form an unlikely alliance with three classmates, all of whom have touched the Fetch, before it's too late and time is wrecked for good.
The Time Fetch does for Prospect Park what From the Mixed-Up Files of Mrs. Basil E. Frankweiler did for the Metropolitan Museum of Art. It is a thrilling story of unexpected friendship and courage, sure to delight a new generation of fantasy fans.
About the Author: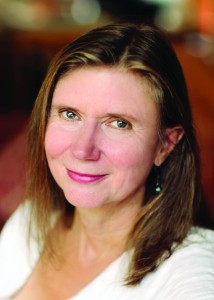 Amy Herrick is a graduate of the Iowa Writers' Workshop. Every morning, she and her dog take a long walk in Prospect Park looking for adventure. They've seen and heard many wondrous things there, some of which have served as inspiration for this story. The Time Fetch is her first book for young readers.
---
RSVP
Bookings are closed for this event.