Monday Jan 28, 2013
7:00 pm - 9:00 pm
THE POWERHOUSE ARENA [Dumbo]
28 Adams Street
Brooklyn, NY 11201
Drinks will be served
For more information, please call 718.666.3049
RSVP appreciated: RSVP@powerHouseArena.com
Can't make it to the event? purchase a signed copy of the book here.
Legendary bassist Peter Hook launches the definitive story of Joy Division. Pitchfork Editor and metal columnist Brandon Stosuy will join the author in conversation. DJ Sportcoat will be on the turntables, and drinks will be served.
About Unknown Pleasures:
In frank, no-holds-barred style, Peter 'Hooky' Hook takes us to the heart of Joy Division and the sound that defined an era and inspired a generation with propulsive bass guitar melodies such as "Love Will Tear Us Apart."
Driven by the attitude, energy and sound of Punk, particularly the Sex Pistols, four young lads from Macclesfield and Salford shared the same vision and created a band with their own unique sound. Cobbling together instruments and a clapped out old van, they played in pubs and clubs · first across the north-west, then across the whole of Britain, until in 1980 they had released two albums and were on the cusp of touring America.
Then Ian Curtis committed suicide, leaving everyone around him bereft.
Now, in UNKNOWN PLEASURES: Inside Joy Division (It Books; January 29, 2013; Hardcover; $27.99), Peter Hook shares previously unseen photographs and paraphernalia and reflects, with eye-opening candor, on the suicide of Ian Curtis: often seen as the "intellectual one" · to Peter and the band he was just "one of the lads." He shares his regret that Ian's burdens of balancing his epilepsy and the demands of his domestic life only emerged when it was too late.
Covering the band's friendships and fall-outs; their rehearsals and recording sessions; Peter gives a truly fascinating insight, as only an insider can, into the larger-than-life characters who formed a vital part of the Joy Division legend.
About the Author: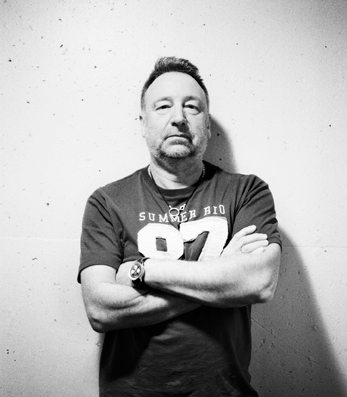 Peter Hook was born in 1956 in Salford. He was a founding member of Joy Division and New Order and nowadays DJ's internationally as well as touring Joy Division's music with his new band The Light.
About the Contributors:
As J. Edward Keyes, DJ Sportcoat has been writing about music for 15 years. His work has appeared in Rolling Stone, SPIN, the Village Voice, Entertainment Weekly and his 2006 piece 'Where's the Party' was included in the 2006 edition of Da Capo's Best Music Writing. He is currently editor-in-chief at eMusic.