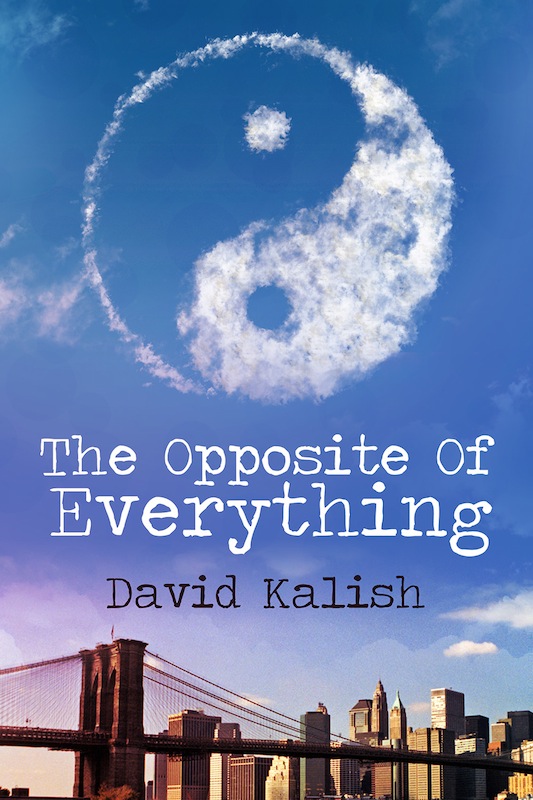 Thursday Mar 27, 2014
6:00 pm - 8:00 pm
POWERHOUSE on 8th [Park Slope]
1111 8th Ave
Brooklyn, NY 11215
For more information, please call 718-801-8375
RSVP appreciated: RSVP@POWERHOUSEon8th.com
-or-
Please fill out the "Bookings" form at the bottom of this page.
---
About THE OPPOSITE OF EVERYTHING:

When Brooklyn journalist Daniel Plotnick learns he has cancer, his fortunes fall faster than you can say "Ten Plagues of Egypt." His wife can't cope, his marriage ends in a showdown with police, and his father accidentally pushes him off the George Washington Bridge.
Daniel miraculously survives his terrifying plunge, and comes up with a zany plan to turn his life around: by doing the opposite of everything he did before.
Inspired by his own brush with cancer and divorce, novelist David Kalish makes comedy out of his painful past to create a startling and surprisingly philosophical story. In advance praise, Agni founding editor Askold Melnyczuk describes this "exuberant, hilarious first novel" as a "sharp-tongued yet warm-hearted" cross between Philip Roth and Woody Allen.
About the Author:
David Kalish is a novelist, playwright, and recovering journalist. He earned his MFA at Bennington College's Writing Seminars. His short fiction appears in numerous literary journals, his nonfiction in The Writer's Chronicle, and a short film of his, Regular Guy, was selected into film festivals here and abroad. Before Bennington, he was a journalist at The Associated Press, and his articles appeared in major newspapers
He is currently working on a second novel, Stoner Hero, and a Latin-themed comedic musical entitled, The Gringo Who Stole Christmas. He lives in upstate New York with his wife, daughter, and two dogs.
---
RSVP
Bookings are closed for this event.