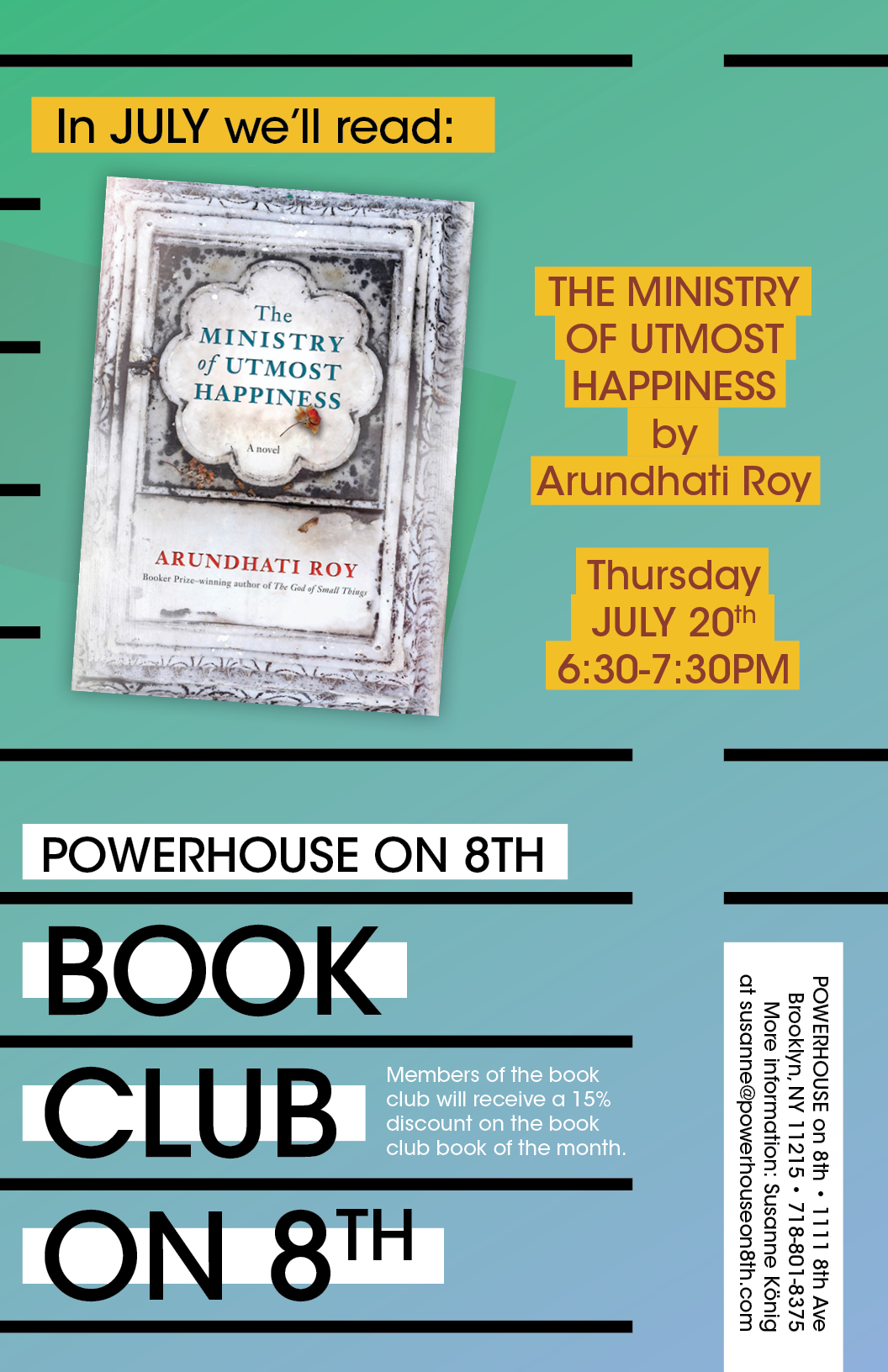 Thursday Jul 20, 2017
6:30 pm - 7:30 pm
POWERHOUSE on 8th [Park Slope]
1111 8th Ave
Brooklyn, NY 11215
Join us for a discussion on The Ministry of Utmost Happiness by Arundhati Roy. Club members will receive a 15% discount on each month's selected books. For more information, please contact Susanne König at susanne@powerhousearena.com.
---
About The Ministry of Utmost Happiness:
The Ministry of Utmost Happiness takes us on an intimate journey of many years across the Indian subcontinent—from the cramped neighborhoods of Old Delhi and the roads of the new city to the mountains and valleys of Kashmir and beyond, where war is peace and peace is war.
It is an aching love story and a decisive remonstration, a story told in a whisper, in a shout, through unsentimental tears and sometimes with a bitter laugh. Each of its characters is indelibly, tenderly rendered. Its heroes are people who have been broken by the world they live in and then rescued, patched together by acts of love—and by hope.
RSVP
Bookings are closed for this event.