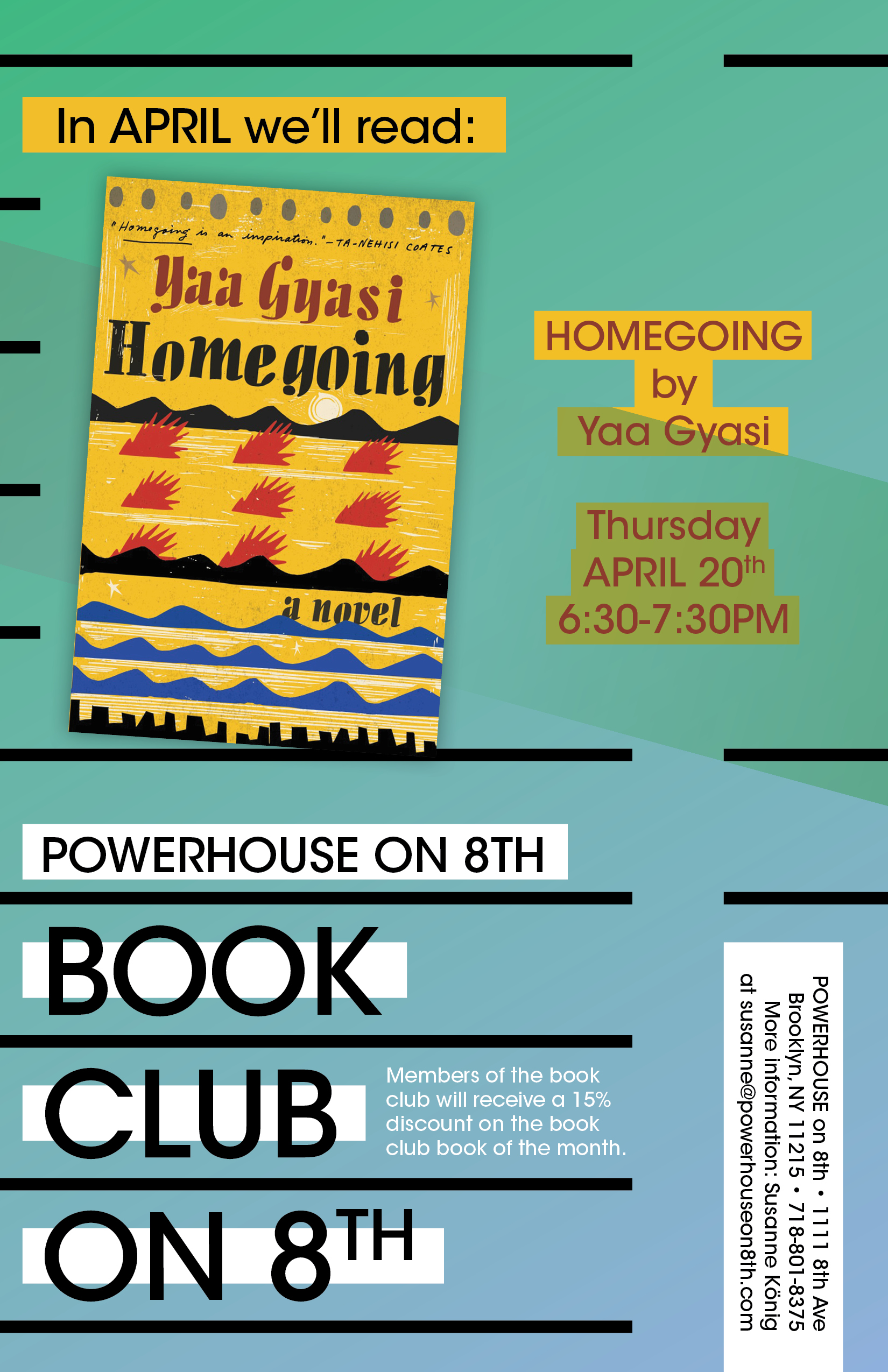 Thursday Apr 20, 2017
6:30 pm - 7:30 pm
POWERHOUSE on 8th [Park Slope]
1111 8th Ave
Brooklyn, NY 11215
Join us for a discussion on Homegoing by Yaa Gyasi. Club members will receive a 15% discount on each month's selected books. For more information, please contact Susanne König at susanne@powerhousearena.com.
---
About Homegoing:
This sweeping family saga encompasses seven generations of descendants of a Fante and his captured Asante house slave – focusing especially on two sisters, Effia and Esi, who will never meet. Effia will marry an Englishman who oversees the British interest in the Gold Coast slave trade. Esi will be captured by Fante warriors, traded to the Englishmen, and shipped to America to be sold into slavery. Progressing through 300 years of Ghanaian and American history, the narrative unfolds in a series of concise portraits of each sister's progeny that capture pivotal moments in each individual's life.
RSVP
Bookings are closed for this event.