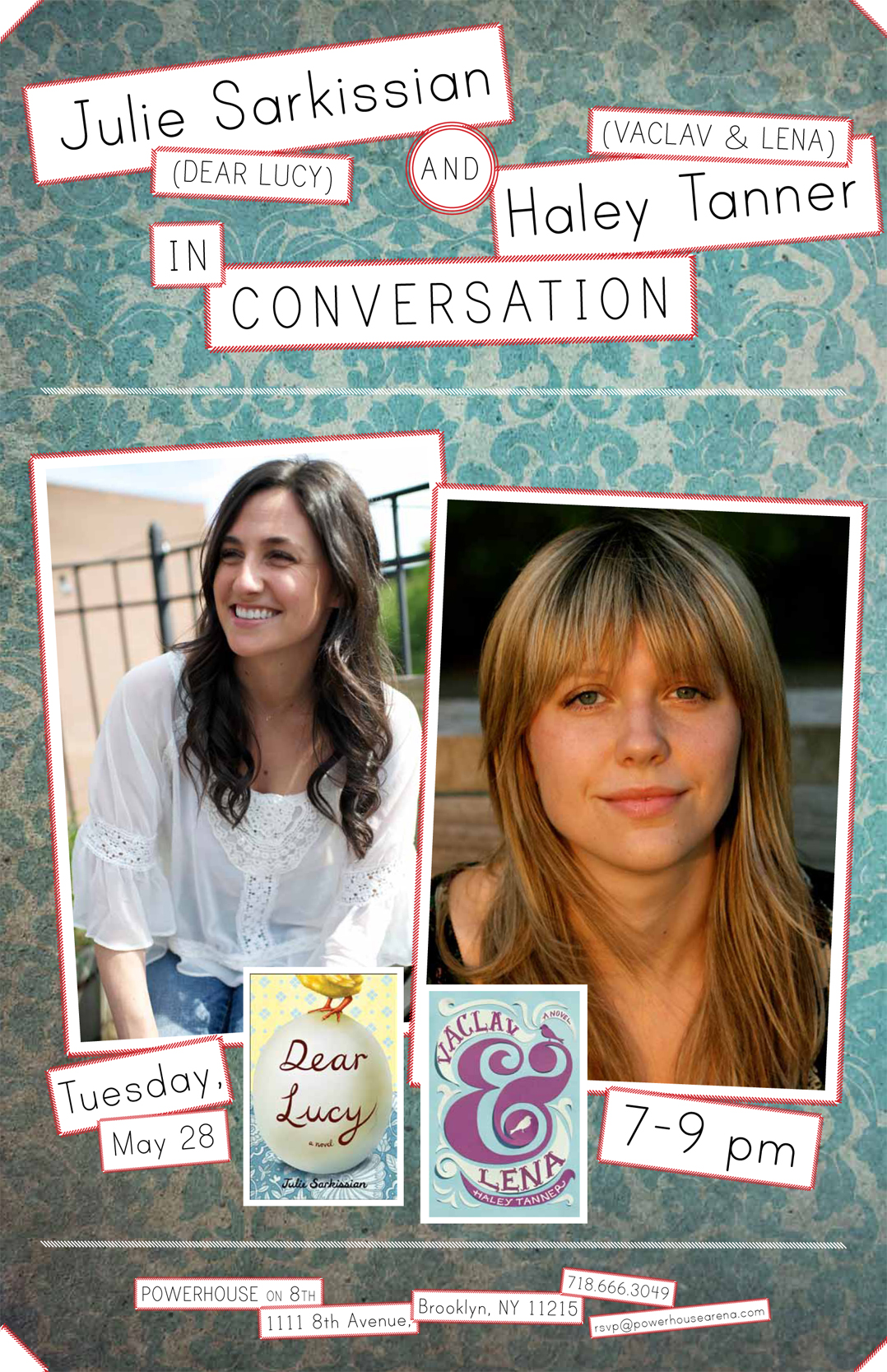 Tuesday May 28, 2013
7:00 pm - 9:00 pm
POWERHOUSE on 8th [Park Slope]
1111 8th Ave
Brooklyn, NY 11215
For more information, please call 718-801-8375
RSVP appreciated: RSVP@powerHouseon8th.com
-or-
Please fill out the "Bookings" form at the bottom of this page.
---
Julie Sarkissian's debut Dear Lucy marks the arrival of an utterly original fictional voice. Joining her in conversation is her close friend and fellow author Haley Tanner (Vaclav & Lena), a National Book Award '5 under 35' honoree.
About DEAR LUCY:
I go down the stairs quiet like I am something without any weight. I open the door in the dark and the cold sucks my skin towards it. It is the morning but there is no sun yet, just white light around the edges. It is the time to get the eggs. Time for my best thing. The eggs they shine with their white and I do not need the light to find them. The foxes need no light either. I am a little like the fox, he is a little like me.
Lucy is a young woman with an uncommon voice and an unusual way of looking at the world. She doesn't understand why her mother has sent her to live with old Mister and Missus on their farm, but she knows she must never leave or her mother won't be able to find her again.
Also living at the farm is a pregnant teenager named Samantha who tells conflicting stories about her past and quickly becomes Lucy's only friend. When Samantha gives birth and her baby disappears, Lucy arms herself with Samantha's diary—as well as a pet chicken named Jennifer—and embarks on a dangerous and exhilarating journey to reunite mother and child. With Dear Lucy, Julie Sarkissian has created an unforgettable new heroine of contemporary fiction whose original voice, exuberance, and bravery linger long after the final page.
Set in Brooklyn's Russian émigré community of Brighton Beach, Haley Tanner's debut novel VACLAV & LENA (A Dial Press Trade Paperback, On Sale: February 7, 2012) is the story of two ten-year-old emigrants from radically different worlds.  Orphan Lena is introverted, struggling with English, and trapped in an unstable domestic situation.  Precocious Vaclav has a burgeoning love of performing magic that is indulged by hardworking parents pursuing the American Dream.  They meet as children in an ESL class and are quickly inseparable. In Vaclav's eyes, Lena is destined to become his "faithful magician's assistant" and someday his wife.  In Lena's eyes, Vaclav's noisy, loving home offers safety, comfort, and access to the care of his big-hearted mother, Rasia.
One day, Lena does not show up for school and disappears from Vaclav's and his family's lives as if by a cruel sleight of hand. For the next seven years, Vaclav says good night to Lena without fail, wondering if she is doing the same somewhere. On the eve of Lena's seventeenth birthday he finds out. In the universally resonant and highly original novel VACLAV & LENA, Tanner has created two unforgettable young protagonists who evoke the joy, the confusion, and the passion of having a profound, everlasting connection.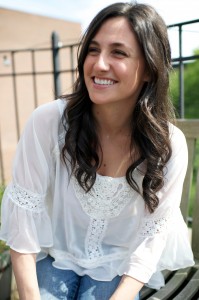 About Julie Sarkissian:
Julie Sarkissian is a graduate of Princeton University, where she won the Francis Leon Paige Award for creative writing, and holds an MFA in Creative Writing from The New School. She lives in New York City.
About Haley Tanner:
Haley Tanner lives in Brooklyn. This is her first novel.
For more information, please contact
Julie Buntin, Events Coordinator
powerHouse Arena, 37 Main Street, Brooklyn, NY 11201
tel: 212-604-9074 x109
RSVP
Bookings are closed for this event.