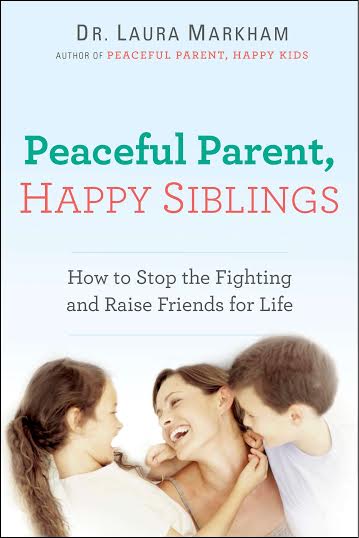 Tuesday May 12, 2015
6:30 pm - 7:30 pm
POWERHOUSE on 8th [Park Slope]
1111 8th Ave
Brooklyn, NY 11215
For more information, please call 718.666.3049
RSVP appreciated: RSVP@powerHouseArena.com
-or-
Please fill out the "Bookings" form at the bottom of this page.
---
Clinical psychologist Dr. Laura Markham offers a wealth of advice for exhausted parents who have tried everything in her new book.
About Peaceful Parent, Happy Siblings:
"Having Dr. Laura Markham on your bedside table is like having an angel on your shoulder, whispering useful secrets in your ear. These are the secrets every mother and father needs to know to become a more peaceful and effective parent." –Jack Canfield, coauthor of Chicken Soup for the Parent's Soul
Whether they are hitting each other in the back seat, tattling at playtime, or fighting over a once-stale plaything, siblings are often at each other's throats. For parents, keeping the peace is an almost ridiculous notion that might as well be abandoned until after the teenage years have come and gone. But it doesn't have to be!
Renowned parenting expert Dr. Laura Markham addresses the issue of sibling rivalry in her highly-anticipated guide, Peaceful Parent, Happy Siblings: How to Stop Fighting and Raise Friends for Life. Her well-researched, yet refreshingly unconventional handbook encourages parents to:
Roughhouse with their children to release pent-up frustrations (but don't tickle!)
Initiate scheduled meltdowns on parents' terms and turf
Teach children that it's ok not to share (have them take turns instead, but don't dictate their duration)
Discourage apologies (encourage children to repair the situation)
These, and countless other tools outlined in Peaceful Parent, Happy Siblings help children manage their emotions, communicate their needs, and work out their differences in order to form close sibling bonds.  Novel, compassionate, and insightful, Peaceful Parent, Happy Siblings helps both children and parents to connect in more meaningful and emotionally fulfilling ways, while restoring the peace at home.
About the Author: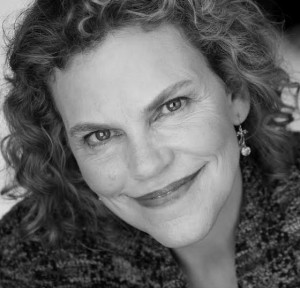 Dr. Laura Markham is a clinical psychologist specializing in child development and parenting. The founder of ahaparenting.com, she supports parents every day in her private coaching practice and daily email inspirations.
RSVP
Bookings are closed for this event.